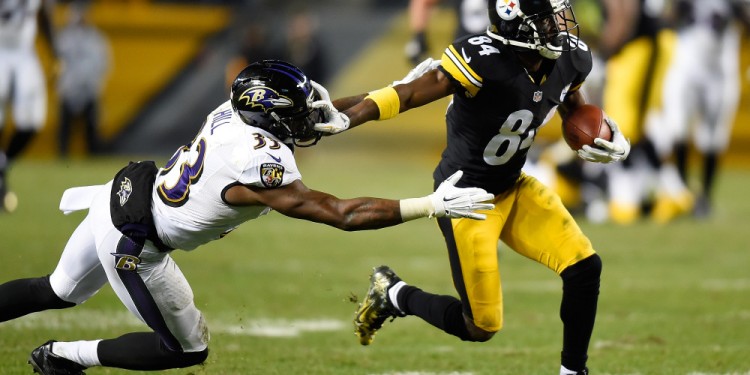 6pm Kickoffs
Bills @ Packers
Won't be touching this one at all from a betting perspective. The Packers could win by 30, they could also really struggle if the Bills play like they did against the Vikings last week. Some of that I might put down to the Vikings having one eye on the Rams game and overlooking the Bills, but holding the Vikings starters to 6 points (which came on a garbage time TD) is impressive, but Rodgers at Lambeau Field is another task altogether. I like the Packers to win, but I think the Bills might cover the +9.5 they're currently getting.
Bengals @ Falcons
I really like points for this one, and as tempted as I am to back the Bengals to cover +3.5 I feel safer back scoring/points. I think Atlanta should be good for 30/35 at home, and the Bengals shouldn't have any trouble keeping pace against a depleted Falcons secondary. I'm going to keep rolling with Ridley, backing him to score anytime as my main bet for this game. I feel safer backing an Atlanta player as I just want to see one more decent performance from Cincy before i'm completely sold. Atlanta wins narrowly in a shootout.
Lions @ Cowboys
I really like Detroit to get the win here. Expect Zeke to get 20+ carries if the Cowboys are smart, Detroit has the worst rushing defence in the NFL and the best passing defence, and Dallas have an awful quarterback and an elite running back, makes sense right? I got quite a bit down on Lions +3 when the lines first came out and it's been backed into +2.5 now, normally when there's an underdog getting <3 I typically take them to win on the moneyline. I'll be leaving the result and backing two props in this game: Zeke over 90.5 rushing yards & Zeke to score anytime.
Texans @ Colts
Won't be having a bet on this one at all. Not sold on the Texans, I think they might be the most over rated team in the NFL. The Colts are a well coached team that lacks real talent, but Andrew Luck > Deshaun Watson and it's not even a debate. I think the Colts will edge it, continuing the Texans run as the team with the longest active losing streak. Should be a field goal fest, Vinatieri wins it late for the Colts.
Dolphins @ Patriots
As soon as the lines came out I managed to get quite a bit on Miami +7.5, they're now +6.5 which makes me feel a bit better about lumping on earlier in the week. To be honest I still like them to cover +6.5, and will be recommending that you back it too. The Dolphins seem to be New England's bogey team in recent years, they've been playing well and the Patriots have not. Edelman doesn't return until next week, Gronk has been quiet, defence hasn't been good. Don't get me wrong it's entirely possible Brady comes out and drops 50 on them, but I can't see it happening off what i've seen recently. Patriots to win a very close one.
Jets @ Jaguars
I love the Jets to cover and the under in this game. At the start of the week the Jets were getting +7.5, I think it's down to +7 now but I still like the pick. The Jets defence is sneaky good and probably better than the Titans defence the Jags only put up 6 points against last week (divisional game I know, but still that's embarrassing). Darnold may not survive the game, but providing he doesn't turn the ball over more than once/twice and doesn't have the chase the game, the Jags don't have the offence to put this game to bed early. I can't see the Jets winning, but they'll make a tough game of it.
Eagles @ Titans
On paper this is a disaster match up for the Titans, all they can do is run the ball, and the Eagles have one of the best rushing defences in the league. Whether Mariota or Gabbert start if the Titans ask them to do anything more than quick passes/dump offs it won't end well for them. I think the Eagles might struggle early as they'll still be without Sproles & Jeffery, getting Ajayi back will help even if he is playing through a back injury. I can't see the Eagles losing, but it will be a surprisingly tight game.
Bucs @ Bears
Another game I won't be touching. I like Howard to have a big game and for the Bears to start off strong, but they've had a few stretches where they can't seem to get any offence going which can't happen in this one if they want to win. The Bucs are putting up ridiculous offensive numbers, and although the Bears defence is a lot better than the Steelers, they should still be good for 20-25 at least. I think it'll be close, 27-24 kinda game with the Bucs just stealing it.
9:05/9:25pm Kickoffs
Browns @ Raiders
The Raiders haven't trailed at the end of the 1st quarter, 2nd quarter, and have only trailed at the end of the 3rd quarter once (against the Rams, which doesn't really count), basically they start off strong and can't close games. They're going up against one of the better defences in the NFL with the Browns, and rookie quarterback Baker Mayfield who rallied them to get their first win since the stone age. A bit of an odd bet but I like the Raiders HT/Browns FT in this one, Baker gets it done again, Raiders don't have the pass rush to cause him problems.
Seahawks @ Cardinals
This should be a gruelling field goal fest, only bet that sticks out to me is David Johnson receiving yards 0/u 29.5 yards with Skybet which seems really low. Rookie QB making his first start = dump off passing. I'll be doubling on this one as there's too much value to pass up. I like Seattle to win, but the Cardinals will be well up for this game and will keep it close.
Saints @ Giants
I'm not going to recommend any bets for this one, but if you're having a bet make sure you're backing whatever the over is on Barkley yardage, Odell yardage, Thomas yardage, Kamara yardage, and pretty much all of them to score. The Saints can't really defend, which makes Eli's shocking offensive line pretty much irrelevant, and the Giants haven't exactly been a defensive powerhouse either. I like the Saints just about winning it, 34-31 or something similar.
49ers @ Chargers
CJ Beathard gets the start as Garoppolo (won't miss having to spellcheck that) has been placed on IR, for a 49ers offence that isn't exactly loaded with talent. The Chargers have been putting up silly numbers offensively, they've just been unfortunate enough to have played the Chiefs & Rams, hence why they're 1-2 despite being one of the better teams through 3 weeks. I like the Chargers to win by 20-25, getting a lead early and just hammering Melvin Gordon to run the game out. 49ers will be lucky to get to 14 points, Chargers are getting at least 30.
1:30am Kickoff
Ravens @ Steelers
The Steelers almost gave the Bucs the game on Monday after doing pretty much nothing for the entire second half. I still don't know what to make of the Ravens, but I do know I don't rate Joe Flacco or any of their running backs. I think the Steelers will by putting up 24/25ish points, and as bad as their defence is I don't think the Ravens will be able to score much on them. Steelers will win, might have a tip for this one up later on twitter.
Todays Recommended NFL Tips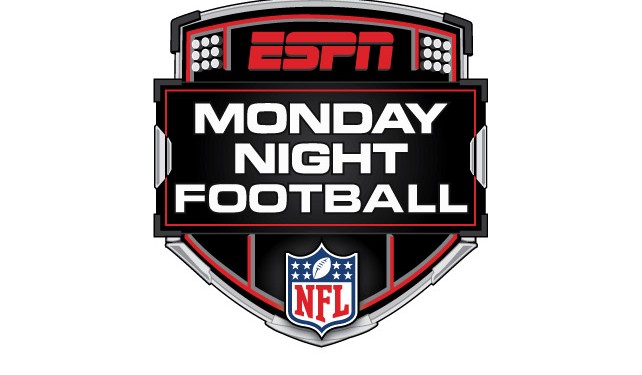 Todays Recommended NFL Tips