CAROLINA PANTHERS @ DENVER BRONCOS PICKS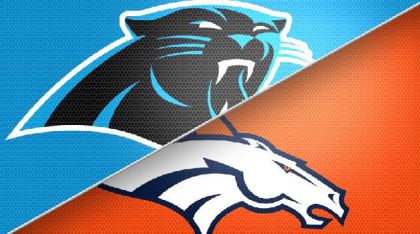 It's been roughly 7 months since the last meaningful NFL match, and the two teams in the Super Bowl back in February will go at it again to kickoff the 2016 season. To be honest, the Super Bowl was a pretty boring game, but on the plus side this one should be a lot more exciting. Denver still have a scarily good defence, which will cause Cam Newton some problems, but I see him having a lot more success this time round. A lot of people forget Cam's best receiver missed all of last season with a knee injury, and now that Kelvin Benjamin is healthy, those talented corners in the Broncos secondary will have a lot more to do. The Broncos offence will have a hard time moving the ball, the Panthers still have a very good defence despite losing Josh Norman. Denver do have all the offensive weapons in place to put up a lot of points, but their starting quarterback has only ever played in one regular season game, and he has never thrown a pass in a competitive game yet, expect the Panthers to test him big time early on. Other than the fact the Broncos are normally awesome at home, I can't see them winning this game. I've got the Panthers winning by 5-10 points.


Green Bay Packers @ Jacksonville Jaguars (Live on SS2, from 5pm)
This game has all the making of a shootout, and we should see plenty of touchdowns. The Jags defence is much improved and their offence shouldn't have too much trouble scoring, but Aaron Rodgers with all his weapons back healthy, can't see the Packers losing. I think it'll be close with the Packers edging it by a touchdown or less.
Buffalo Bills @ Baltimore Ravens
The Ravens actually seem to have everyone healthy, but the Bills also have LeSean McCoy completely healthy. I like the Buffalo defence & offence over both units for the Ravens, and expect the Bills to scrape a win in this one by a couple of points.
Chicago Bears @ Houston Texans
The Bears will be happy they've really upgraded their offensive line in the off-season, ideal test for them week one in Jadeveon Clowney & JJ Watt, expect Cutler to get hit a lot in this one. I don't trust Brock Osweiler, but the Texans run game should be able to cause the Bears problems. Texans win by a touchdown or so.
Cincinnati Bengals @ New York Jets
Both teams can play defence, and the Jets seem to have a lot more play makers on offence than the Bengals, but I trust Andy Dalton a lot more than Ryan Fitzpatrick. The Bengals also have a healthier run game with Bernard & Jeremy Hill, I like them to win by a touchdown.
Cleveland Browns @ Philadelphia Eagles
Wentz will get his first career start after hardly playing in the pre-season due to injury, but the Browns are terrible at pressuring the QB, and the Eagles should be able to run the ball easily to settle Wentz down early on. The Browns offence looks boom or bust on paper, and I think the Philly defence does enough to cause RG3 a lot of problems. Eagles win by a touchdown or so.
Minnesota Vikings @ Tennesse Titans
Whether the Vikings start Shaun Hill or Sam Bradford, I still think their offence will be alright against the Titans defence. On offence, look for the Titans to run the ball more often than not, and they should have success doing so. This could go either way, but i'm going for the Vikings.
Oakland Raiders @ New Orleans Saints
Another game that looks to be a shootout, as Drew Brees just seems to always play well at home, and the Raiders with plenty of offensive weapons against a horrific Saints defence. I actually have the Raiders taking this one, but i'd feel safer betting on the over.
San Diego Chargers @ Kansas City Chiefs
Divisional games are always unpredictable, but the Chiefs have arguably the best home field advantage in the league. Philip Rivers will be glad to have Keenan Allen back, and they should score some points, but the only difference maker the Chargers have on defence (Joey Bosa), won't be playing in this one, Chiefs should put up points pretty easily. Chiefs by a touchdown or less.
Tampa Bay @ Atlanta Falcons
The Falcons haven't done enough to improve in the off-season for me, and Matt Ryan doesn't seem to be happy in his his new offensive scheme. Devonta Freeman should have a big game, but I like the Bucs a lot more at pretty much every position. If they can stop Julio Jones or at least slow him down, the Bucs could win comfortably. Tampa Bay by a touchdown.
Sunday's 9:05pm / 9:25pm Games

New York Giants @ Dallas Cowboys (Live on SS2, from 9pm)
This should be another high scoring game. The Giants have a lot of dangerous receivers, and the Cowboys defence is horrific. On the other side of the ball, the Cowboys are built to run the ball all day, and despite the splash signings in free agency I don't see the Giants being able to stop the Cowboys run game, even without Tony Romo. Cowboys win but it'll be close.
Detroit Lions @ Indianapolis Colts
Another game that shouldn't have a lot of defence being played. I think Andrew Luck will have a big game, but I think Stafford has a better supporting cast, and i've got the Lions taking this one on the road.
Miami Dolphins @ Seattle Seahawks
Ryan Tannehill will really struggle in Seattle, and the Seahawks will be sending pressure at him all day. The Seahawks will find ways to score even without Marshawn Lynch, and should win comfortably by 10 or more.
Sunday's Night Football 1.30am

New England Patriots @ Arizona Cardinals (Live on SS2, from 1am)
No Tom Brady, Gronkowski isn't 100% healthy yet, New England could really struggle in this one. The Cardinals defence will cause Garoppolo problems, while their offence shouldn't have too much trouble running up a score against the Patriots defence that is now missing Rob Ninkovich. I think the Cardinals will win this one comfortably.



Monday Night Games 12:10am / 3:20am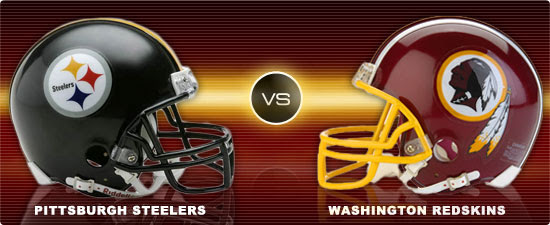 Pittsburgh Steelers @ Washington Redskins (Live on SS1, from 11:55pm)
Roethlisberger is missing Le'veon Bell & Martavis Bryant, but as long as he has Antonio Brown to throw the ball to I don't think it really matters. The Redskins should be able to put up plenty of points as the Steelers defence sucks. This could go either way, but i'm picking the Steelers.
LA Rams @ San Francisco 49ers (Live on SS1, from 3am)
Carlos Hyde should see most of the Niners action of offence, as they don't really have many other options. As for the Rams, their defensive line is scary good, but offensively aside from Todd Gurley I don't trust any of their other options. This will probably be a really ugly game, Rams win but not by much.