New York Jets @ Buffalo Bills (Live on SS1, from 1.15am)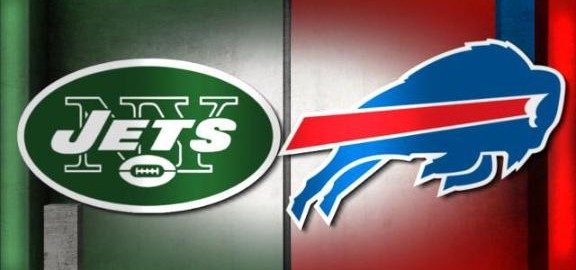 This should be a defensively orientated match, with both teams having solid defensive units and a few questions on offence. The Bills really struggled against the Ravens only putting up 7 points, and while I see them having more success than that in this one I don't see them exactly lighting it up. It'll be fun to watch Rex Ryan against his old team, and i've gone for the Jets to win in a close one.


Cincinnati Bengals @ Pittsburgh Steelers (Live on SS2, from 5.30pm)
Another divisional match, but the Steelers will face a much stronger defence than the one they torched last week in Washington. This one has the making of a high scoring game, and I have the Steelers winning just because Antonio Brown & Roethlisberger seem to be in an unstoppable groove at the moment.
Baltimore Ravens @ Cleveland Browns
I know it's a divisional matchup, which normally makes it tough to call, but I can't see the Browns doing anything in this one. While I think the Cleveland offence will run a little smoother with Josh McCown at QB instead of RG3, I see Flacco having a big day against that Browns defence. Baltimore wins comfortably.
Dallas Cowboys @ Washington Redskins
Neither team looked convincing last week, but I think Ezekiel Elliot has a big game as the Redskins defence isn't as good as the Giants. Unless Dallas improve their red zone offence this could be another field goal fest. I've got Cousins bouncing back and taking the win at home.
Kansas City Chiefs @ Houston Texans
Both teams have a tough defence, but by the sounds of it the Chiefs will be without Jamaal Charles for the second week running. I think Kansas City are really good value in this one just above evens, and have them winning because I trust Alex Smith a lot more than I trust Osweiler.
Miami Dolphins @ New England Patriots
The Patriots proved a lot of doubters wrong on sunday (me being one of them), by turning the Cardinals over in Arizona without their two best players. If Carson Palmer and all those weapons couldn't crack the Pats defence, I seriously doubt Ryan Tannehill will be the answer either. Patriots win.
New Orleans Saints @ New York Giants
Like most Saints games, this also has the making of a shootout. Of the last 4 meetings, the lowest game total these two teams have combined for is 73. I'm picking the Giants to win because they at least have some form of defence, but the Saints will still put up points. Bet on overs for this game all day.
San Francisco 49ers @ Carolina Panthers
Although the Niners made the Rams put up a donut in the scoring column last week, they're not going to come close in this one. Panthers are weak defensively against the pass, and with Gabbert throwing the ball for San Fran this isn't a matchup they can take advantage of. Panthers win comfortably.
Tennessee Titans @ Detroit Lions
Stafford won't be able to light up this defence like he did to the Colts on sunday, but he should still have plenty of success. The Titans will have more success offensively than they did against the Vikings, but I have Detroit taking this one.
Sunday's 9:05pm / 9:25pm Games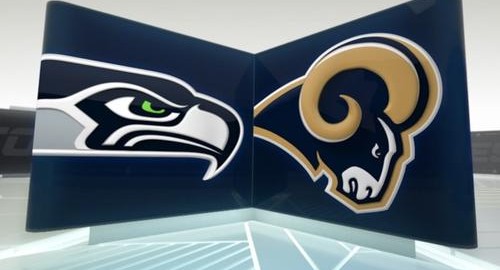 Seattle Seahawks @ Los Angeles Rams (Live on SS2, from 9pm)
If the Rams can't get a single points against the 49ers, how they expect to have any success against Seattle I don't know. I think Seattle will stack the box to stop Gurley, and when the Niners did this the Rams had no answer. I don't care who is playing QB for Seattle, they'll win.
Indianapolis Colts @ Denver Broncos
Write up to be added.Andrew Luck will have a long night in Denver. The Broncos defence managed to throw Cam Newton around quite a bit last week, and the Panthers pass protection is a lot better than what the Colts have. CJ Anderson is going to run riot against that Colts defence, Broncos win.
Jacksonville Jaguars @ San Diego Chargers
This could be one of the better games this weekend. Expect plenty of points, and despite the Chargers being the favourites with bookies i'm comfortable saying the Jags will win this one.
Atlanta Falcons @ Oakland Raiders
The Raiders lit it up offensively against the Saints, and the Falcons defence isn't exactly better. As long as Julio Jones doesn't go off, the Raiders should win this comfortably by a touchdown or so.
Tampa Bay Bucs @ Arizona Cardinals
Jameis Winston looked impressive against Atlanta, and the Cardinals are coming off a bad loss at home, which I can't see happening twice in a row. The Bucs will get their points, but Arizona will be looking to make a statement in this one, Cardinals win.
Sunday's Night Football 1.30am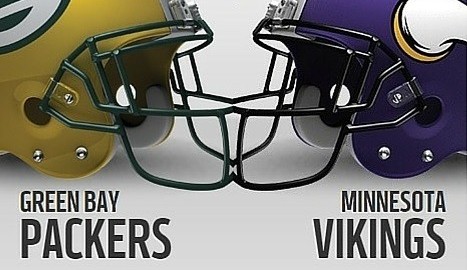 Green Bay Packers @Minnesota Vikings (Live on SS2, from 1am)
We finally get a look at the Vikings new stadium, and this game is worth watching just to see it to be honest, it looks incredible. Whether the Vikings start Bradford or Shaun Hill, i've got the Packers winning this one. I doubt it'll be high scoring, probably a lot of field goals, but Aaron Rodgers gets the job done.



Monday Night Games 12:10am / 3:20am

Philadelphia Eagles @ Chicago Bears (Live on SS1, from 1.30am)
How will the rookie handle the pressure in the national spotlight on Monday Night Football? The Bears o-line seemed to struggle against Houston, and expect the Eagles defence to send plenty of pressure. Call be biased but i've got the Eagles taking this one.