Houston Texans @ New England Patriots (Live on SS1, from 1.15am)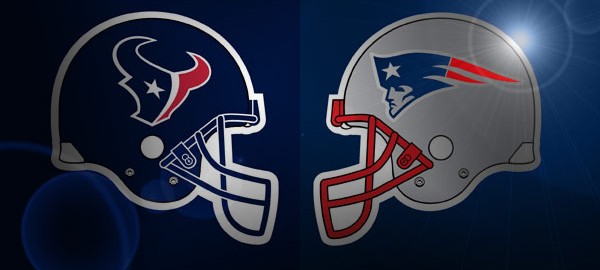 Jacoby Brissett gets the start with Brady still suspended, and Gronk may also be making his first appearance of the season against the Texans, and the Patriots will definitely have their work cut out for them in this one. The Texans defence has been balling so far this year, but the Patriots normally seem to have an answer for everything. Deandre Hopkins, Will Fuller, Lamar Miller, but this is the same Patriots defence that shut down the Cardinals high-flying offence, and I have a feeling the Patriots still win this game.

Washington Redskins @ New York Giants (Live on SS2, from 5.30pm)
A lot of people are predicting the Redskins to upset the Giants this weekend, but i'm not. I don't like how Kirk Cousins has played at all so far this year, and the Giants defence does look much improved. Josh Norman vs Odell Beckham will be interesting to watch, but i've got the Giants winning this one.
Arizona Cardinals @ Buffalo Bills
The Bills are coming off a divisional loss to the Jets, while the Cardinals put on an impressive showing against the Bucs at home. I've got the Cardinals taking this one, as the Bills defence hasn't been convincing at all, Arizona by a touchdown or so.
Baltimore Ravens @ Jacksonville Jaguars
2-0 against 0-2, but despite the Jaguars not making their leap this year like many were expecting, i've got them losing this one as well. The Ravens don't have half as much talent as the Jags, but the Ravens actually have good coaching. I don't feel confident enough to put on a bet on it, but Ravens get the win.
Cleveland Browns @ Miami Dolphins
Miami are at home, and the Browns lost their biggest offensive threat in Corey Coleman due to a broken hand, and I see the Dolphins defensive line causing the Browns a lot of problems in this one. Miami should win comfortably.
Denver Broncos @ Cincinnati Bengals
This be a defensively orientated game. The Broncos win the positional matchup literally everywhere apart from Quarterback, and I have the Broncos taking this one on the road in a defensive scrap.
Detroit Lions @ Green Bay Packers
The last time these teams met, it finished with one of the best hail mary plays i've ever seen. I don't think it'll take quite as much drama for the Packers to win this time around. Rodgers will be out to prove a point after losing to Minnesota, and I see him putting on a big performance in this one.
Minnesota Vikings @ Carolina Panthers
Sam Bradford shocked everyone by how well he played last week, but the Panthers defence brings a lot more of a challenge than the Packers had to offer. No Adrian Peterson to lean on, i've got the Panthers taking this one.
Oakland Raiders @ Tennessee Titans
The Titans will look to run the ball all game long, and will probably be in control for most of this one. I have the Raiders struggling early but sorting themselves out just in time, and getting away with a close win on the road.
Sunday's 9:05pm / 9:25pm Games

Pittsburgh Steelers @ Philadelphia Eagles (Live on SS2, from 9pm)
This will be another test for Carson Wentz. The Steelers have always been known for extremely strange but creative blitzes, expect plenty of that early. I hate picking against my own team, but I honestly think the Eagles have a chance to win this, but the Steelers will be just too good, win in a one score game.
LA Rams @ Tampa Bay Bucs
The Rams pulled off the upset of the week by knocking off the Seahawks last week, but don't expect them to be as lucky this week. The Bucs offer a lot more offensively than Seattle, and the Rams don't really have anything offensively at the moment aside from Gurley, and are yet to score a single TD this season. Bucs win by a touchdown or so.
San Francisco 49ers @ Seattle Seahawks
Despite no offensive weapons at all the Niners have actually put up decent points against two respectable defences so far, that stops in this game. Seattle aren't exactly capable of running up a score, but they'll find a way to win this game, which should be low scoring.
New York Jets @ Kansas City Chiefs
The Jets actually have a much better weapons offensively than what the Chiefs have, but the Chiefs arguably have the best home field advantage in the league. There will be more points in this one than people expect, and I think the Jets steal this one on the road.
San Diego Chargers @ Indianapolis Colts
No Keenan Allen or Danny Woodhead, and maybe Antonio Gates for the Chargers, but the Colts are also missing Donte Moncrief, and maybe even TY Hilton who's not 100% healthy, but this game should still see plenty of points. I've got the Chargers taking it, and probably covering the over.
Sunday's Night Football 1.30am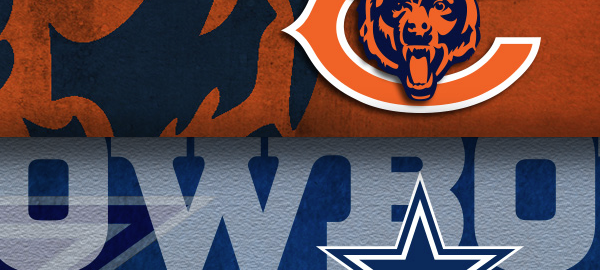 Chicago Bears @ Dallas Cowboys (Live on SS2, from 1am)
The Bears lost pretty much half their team to injury last week, and Dallas seem comfortable enough with Prescott sustaining long drives to keep their defence off the field. I like Dallas in this one.



Monday Night Games 12:10am / 3:20am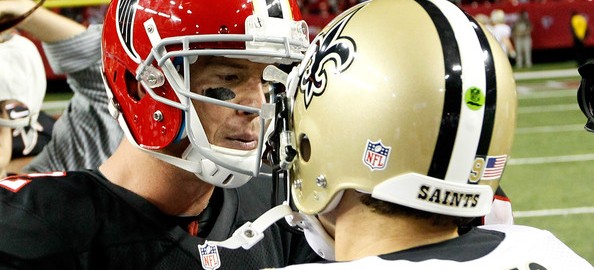 Atlanta Falcons @ New Orleans Saints (Live on SS1, from 1.30am)
I don't expect much defence in this one. Anytime the Saints play at home they typically find themselves in a shootout, and Matt Ryan has started the season well in terms of passing for Atlanta. I've got the Saints winning, and i'm taking whatever the over is.