Miami Dolphins @ Cincinnati Bengals (Live on SS1, from 1.15am)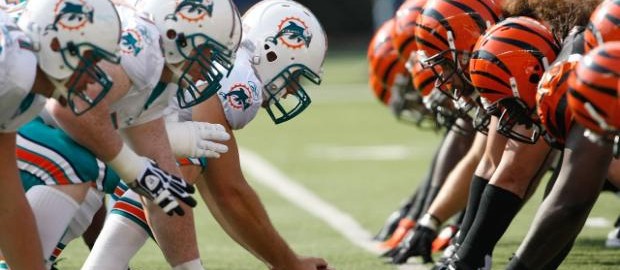 After the Dolphins needed overtime to beat the Cleveland Browns, I really don't have a hard time picking this one. The Bengals will beat them, and probably get a lead early. Best value in this game is Jarvis Landry. He's had at least 7+ catches in every game this season, and if they're behind which you should expect, nothing should change.


Indianapolis Colts @ Jacksonville Jaguars (Live on BBC2, from 1.45pm)
The last time these two teams played, the Jags dropped over 50 points on the Colts, but I can't see that happening again. The Jags have been a mess this year even though I thought this would be the year they finally took the next step, they're a couple of losses away from their coach getting the boot. Andrew Luck has a ridiculous record against divisional opponents, and I see the Colts getting the win.
Oakland Raiders @ Baltimore Ravens (Live on SS2, from 5.30pm)
The Ravens are undefeated, but also haven't really played anyone good yet. The Raiders have been iffy, but at times they've looked really good. I like the Ravens in a close one, but won't be touching this one in terms of bets.
Cleveland Browns @ Washington Redskins
The Browns mixed up things up last week with Terrelle Pryor playing both quarterback and wide receiver, and in fairness it seemed to be effective. Will be interesting to see if they continue to experiment, as they haven't really got anything to lose in this one. Regardless, Redskins win comfortably.
Tennessee Titans @ Houston Texans
The Texans have had a long rest to think about the pounding the Patriots gave them last week, and I think they bounce back against the Titans. Demarco Murray has quietly had a good start to the year, but that's about the only positive so far for Tennessee, and while I think this game will be tight, I think the Texans get the win.
Buffalo Bills @ New England Patriots
As usual Rex Ryan has been telling everyone he's going to beat New England, and as usual he's going to look stupid when they don't. I don't think it matters who plays quarterback for the Patriots, Gronkowski is getting healthy, and their defence is absolutely balling. Patriots win.
Carolina Panthers @ Atlanta Falcons
The Panthers defence haven't been themselves so far this year, and the Falcons have been putting up a silly amount of points on offence. The Saints were able to run the ball well against Atlanta last week, and the Panthers run game is ten times better than New Orleans, which is why I like the Panthers to win this one.
Detroit Lions @ Chicago Bears
The Lions to cover the spread in this game might be the best value bet of the weekend. The Bears have been terrible, and are missing key players left right & centre to make things worse. Stafford and the Lions offence have looked pretty impressive despite losing Abdullah for the season, I like the Lions in this one.
Seattle Seahawks @ New York Jets
Russell Wilson really isn't healthy, and I wouldn't be surprised if he sits this game out instead of getting killed by that brutal Jets front 7 all game. As long as Fitzpatrick doesn't throw 6 interceptions again I like the Jets to take this one.
Sunday's 9:05pm / 9:25pm Games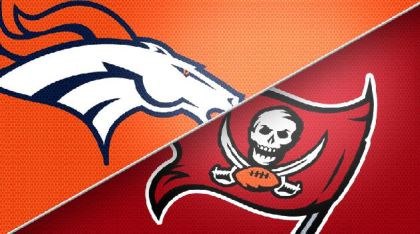 Denver Broncos @ Tampa Bay Bucs (Live on SS2, from 9pm)
Somehow the Bucs defence let the LA Rams look like an offensive juggernaut last week, which why i'm confident the Broncos will take this one on the road. Trevor Siemian looked sharp against the Bengals, and if Case Keenum can walk all over the Bucs, anyone can.
LA Rams @ Arizona Cardinals
The Cardinals have a habit of losing against teams they should absolutely trample, and i've come to the realisation that Carson Palmer really isn't as good as everyone seems to think. As long as Arizona lean on David Johnson as much as possible they'll be fine and I have them winning.
Dallas Cowboys @ San Francisco 49ers
Dez Bryant is 90% not playing this weekend, which means Dak Prescott will look to Jason Witten & Cole Beasley a lot in this one. The Niners are a bad team, but the Cowboys defence is horrible. I think there will be plenty of points in this one, but Dallas ends up scraping a win.
New Orleans Saints @ San Diego Chargers
The Saints are on pace for the worst defensive season in NFL history, and look for Philip Rivers to take full advantage of it. Drew Brees always struggles away from home, and even if the Saints do put up a decent amount of points, they made need to score 40+ to win this one. Chargers win.
Sunday's Night Football 1.30am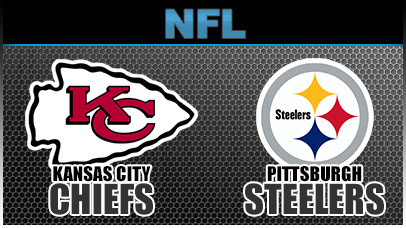 Kansas City Chiefs @ Pittsburgh Steelers (Live on SS2, from 12.30am)
The Steelers got handled by the Eagles, and the Steelers really can't be happy hearing everyone in their state calling it "Wentzylvania" as a result of that. They'll be out to prove a point, and they get their most versatile weapon back in Le'Veon Bell too. The Chiefs haven't been good this year, and Jamaal Charles might not be playing again this week either. I like the Steelers to get the win.



Monday Night Games 12:10am / 3:20am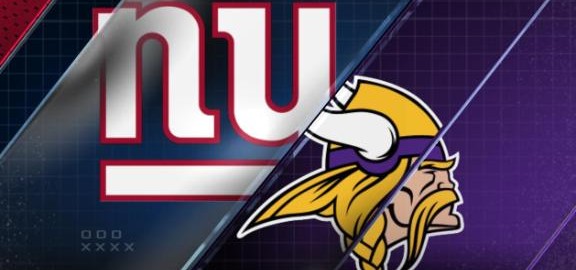 New York Giants @ Minnesota Vikings (Live on SS1, from 1.30am)
Sam Bradford has looked everything the Vikings were hoping for when they made the trade to get him, and no-one has been able to stop Diggs at receiver yet either. Despite the Giants forking out all that money to improve their defence, they don't even have two healthy safeties to play on Monday. I can't pick against the Vikings and that defence at the moment, Vikes win.