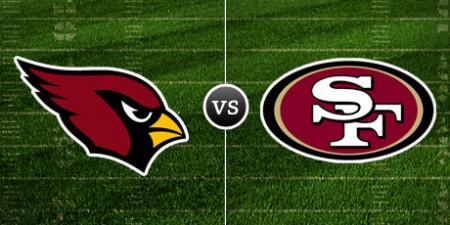 Arizona Cardinals @ San Francisco 49ers (Live on Sky Sports 1, from 12:30am)
This won't be a fun game to watch unless you follow either team. No Carson Palmer for the Cardinals, and to be honest I think that's the reason they win this game. David Johnson should have a big day, and the Cardinals defence should be looking to make a statement in this one, all they really have to do is stop Carlos Hyde.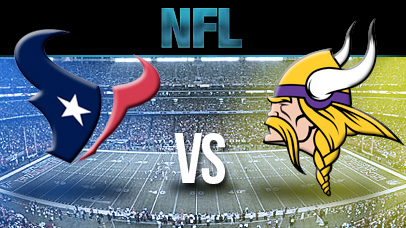 Houston Texans @ Minnesota Vikings (Live on SS2, from 6pm)
The Vikings continue to impress, and are understandably 7 point favourites in this one. It'll be interesting to see how the Vikings handle DeAndre Hopkins & Will Fuller in the Texans passing game,  but Osweiler really hasn't been taking care of the ball this year, expect the Vikings to force a few turnovers. Vikings win.
Chicago Bears @ Indianapolis Colts
The title should read "Chicago Bears @ Andrew Luck", because that's basically all the Colts are at the moment. Chicago are coming off a win, but have lost Kevin White for the season due to injury. The Colts NEED to win, their season could run away from them if they don't start stringing wins together soon. I've got the Colts in a close one.
New England Patriots @ Cleveland Browns
Tom Brady is back, Gronkowski gets healthier every week, their defence is playing well, i'll be surprised if the Patriots starters are still on the field at the start of the 4th quarter. Patriots should absolutely hammer the Browns in this one.
New York Jets @ Pittsburgh Steelers
The Steelers absolutely torched the Chiefs last week, and Le'Veon Bell's return showed how dangerous the Steelers offence is with it's main three weapons on the field at once. Ryan Fitzpatrick is throwing too many interceptions for the Jets, and their defence hasn't been anything close to what you'd expect. Steelers should walk this one.
Philadelphia Eagles @ Detroit Lions
The Lions somehow lost to the Bears last week, and the Eagles are coming off a bye week with a full bill of health, still undefeated. The Philly defence is crushing it at the moment, and who better to cause Stafford problems than his former head coach  Jim Schwartz? Eagles win.
Tennessee Titans @ Miami Dolphins
The Dolphins are a bad team, yet they are 3.5 point favourites in this one. If the Titans can avoid silly turnovers they'll win this game. Their defence will keep it close, and they'll want to shut down Jarvis Landry to do that. I've got the Titans winning in a relatively low scoring game.
Washington Redskins @ Baltimore Ravens
This is a tough one to call. I don't really trust either quarterback, neither team has a consistent run game, defence could decide this one. There are plenty of playmakers for both teams, but I think the key player in this game will be Jordan Reed for the Redskins. If the Ravens stop him from being Kirk Cousins' go-to-guy, he tends to struggle. To keep it interesting, i'm picking the Redskins to steal this one.
Sunday's 9:05pm / 9:25pm Games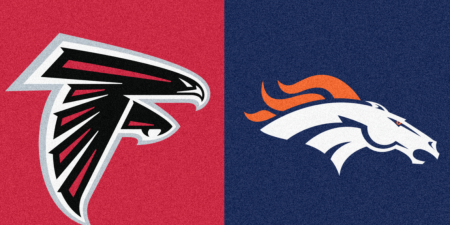 Atlanta Falcons @ Denver Broncos (Live on SS2, from 9pm)
The Falcons offence currently ranks the top unit in the league, but they're about to hit a serious road block against the Broncos defence. Denver are as tough as it gets at home, and despite Julio Jones going for 300 yards last week, the Broncos corners are a hundred times better than what Jones had covering him last week. I think the Broncos will win this comfortably, maybe even by double digits.
Cincinnati Bengals @ Dallas Cowboys
The Cowboys & their rookie quarterback Dak Prescott sit at 3-1, but this is easily the toughest match of their season so far. If the Bengals get ahead early and force Dallas to change their game plan of run 40/50 times a game, this one could get out of hand. Andy Dalton should light up that Cowboys secondary, but Jeremy Hill should have a decent game too. I like the Bengals to win by roughly a touchdown.
San Diego Chargers @ Oakland Raiders
The Chargers just keep finding ways to shoot themselves in the foot, where as the Raiders keep finding ways to get better. There should be plenty of points in this one, and both Rivers & Carr should be able to put on a show. I like the Raiders to win this one at home.
Buffalo Bills @ LA Rams
The Rams have somehow rebounded from getting embarrassed against a terrible 49ers team in week 1, to getting back-to-back-to-back wins at 3-1. This one should be a defensive struggle, and despite the Rams being the bookies favourite I like the Bills to take the win.
Sunday's Night Football 1.30am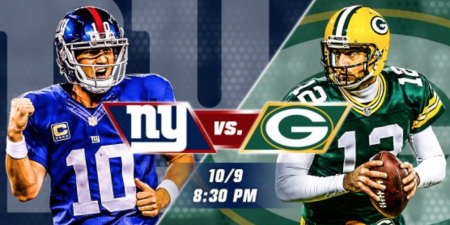 New York Giants @ Green Bay Packers (Live on SS2, from 1am)
Is this the week Odell Beckham actually keeps his toys in the pram? Probably not, but he should have a big game this week against a weak Packers secondary. The Packers are 7 point favourites with the bookies and rightly so, but in recent years the Giants have a habit of winning games they really shouldn't, and I have a weird feeling this game will be closer than it should. Packers win, just.



Monday Night Games 12:10am / 3:20am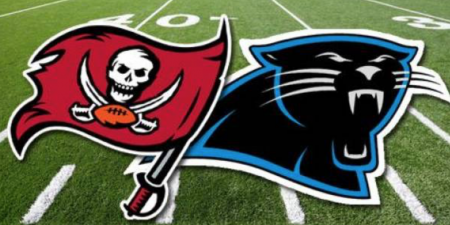 Tampa Bay Buccaneers @ Carolina Panthers (Live on SS1, from 1.15am)
This game should be pretty high scoring. The Panthers are 6 points favourites, and I like the Bucs to cover the spread and even win this game. No Cam Newton, so expect Anderson to throw to Olsen a lot, as he seems to be his favourite target. Bucs win in a shootout.