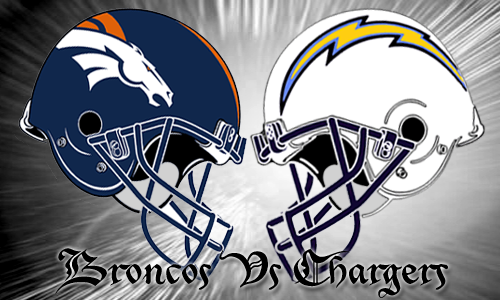 Denver Broncos @ San Diego Chargers (Live on Sky Sports 1, from 1am)
The Chargers almost look like they don't want to win the way they've thrown away so many games lately, and the last team you want to turn the ball over/make mistakes against are the Broncos. Denver struggled against Atlanta, and Paxton Lynch didn't seem at all ready to start for them, but with Siemian back running the show they should be fine in this one. I've got the Broncos taking this one comfortably.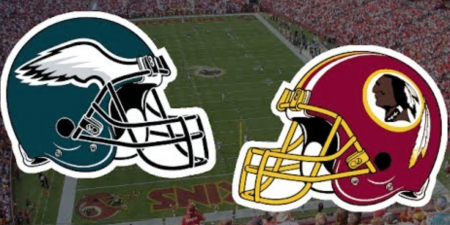 Philadelphia Eagles @ Washington Redskins (Live on SS2, from 5.30pm)
The Eagles threw one away last week against the Lions with a crunch time turnover, and will be desperate to bounce back & win this week with a tough stretch of games coming up. The Skins may be without Jordan Reed, who is clearly Kirk Cousins favourite target, and their run defence will need to improve massively if they want to win this game. I've got the Eagles getting the W.
Baltimore Ravens @ New York Giants
Despite all the weapons Eli Manning has at wide receiver, the Giants offence hasn't looked good at all this year. The Ravens are a big question mark this week after firing their offensive co-ordinator, but I think John Harbaugh will have his guys fired up & ready to go. This could come down to the better defence getting the key stops, and I like the Ravens in a low scoring game.
Carolina Panthers @ New Orleans Saints
Cam Newton is back practicing, and what a way to ease himself back in against one of the worse defensive units in the NFL. Drew Brees is always able to put up points in the dome, and against a terrible secondary expect nothing different. If I had to pick a winner it would be the Panthers, as they at least have some form of defence, but I think this will be a shootout.
Cincinnati Bengals @ New England Patriots
The Patriots put the Browns away easily & early last week, and although the Bengals are a lot better than the Browns, Tom Brady at home pissed off equals bad news for the Bengals. Cincy struggled to put up points against a bad Dallas defence last week, and the Patriots have a pretty solid defence. I like the Patriots to win by double digits.
Cleveland Browns @ Tennessee Titans
The Browns are down to their 487578485th quarterback of the this season, and the Titans have quietly been improving in the last few weeks. Unless Terrell Pryor & Isaiah Crowell can go off, I can't see the Browns offence causing many problems. I really like the one-two punch of Murray/Henry to run all over the Browns, and I've got the Titans winning comfortably.
Jacksonville Jaguars @ Chicago Bears
Neither of these teams are very good. The Jags have the talent, they're either just not being used properly or being coached badly, or both. The Bears on the other hand don't really have much talent outside of Alshon Jeffrey, who will probably have Jalen Ramsey shadowing him everywhere on sunday. There should be plenty of turnovers but I think the Jags take this one.
L.A Rams @ Detroit Lions
If the Lions can get off to a fast start like they did last week they should be fine in this one. Case Keenum isn't the type of quarterback you want playing from behind, as being behind will basically take Todd Gurley out of the game too. If the Rams defensive line can create pressure early the Rams have a great shot at taking this one, but i'm picking the Lions.
Pittsburgh Steelers @ Miami Dolphins
The Steelers finally look like the offensive juggernaut everyone thought they would be. Le'Veon Bell look sharper than ever, and the Dolphins have no-one that can cover Coates or Wheaton, let alone Antonio Brown. If the Dolphins offensive line struggle to get a push early on, this game could get ugly. Steelers should win big.
San Francisco 49ers @ Buffalo Bills
Chip Kelly has finally realised what everyone that follows the sport learned about 3 years ago, Blaine Gabbert is terrible. Kaepernick getting the start for the Niners makes this game pretty interesting. The Bills offence shouldn't have any problems putting up points, and I do have Buffalo winning, but by how much depends on how Kaepernick fits into this Chip Kelly offence.
Sunday's 9:05pm / 9:25pm Games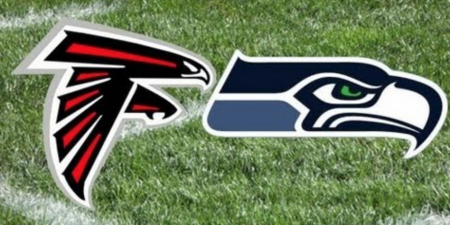 Atlanta Falcons @ Seattle Seahawks (Live on SS2, from 9pm)
The Falcons proved me wrong last week and stuffed the Broncos at mile high stadium, and this week they may have an even bigger challenge. The Seahawks haven't exactly been convincing this year, but I think they are much better at stopping running backs than the Broncos. I like Seattle to win this one, but it'll be close.
Kansas City Chiefs @ Oakland Raiders
The Raiders currently sit at the top of the division, and the Chiefs really need to start putting some wins together. Kansas City will be well rested coming off their bye week, and teams coached by Andy Reid are 15-2 after their bye week (could just be coincidence, but +13 doesn't sound like an accident). If Jamaal Charles is close to 100% I think the Chiefs win this game, but it should be close either way.
Dallas Cowboys @ Green Bay Packers
The Cowboys run game is absolutely devastating, and the Packers defence isn't very strong at all. Aaron Rodgers should be able to tear this Dallas defence apart, but the other side of the ball is what concerns me. If the Cowboys get a lead against anyone they're going to be hard work to beat, and have the Cowboys keeping this very close, but the Packers should just edge it at home.
Sunday's Night Football 1.30am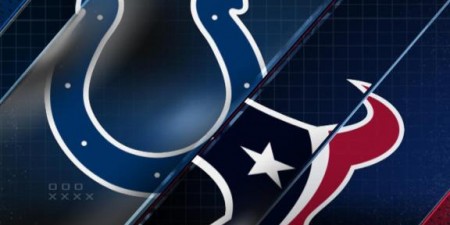 Indianapolis Colts @ Houston Texans (Live on SS2, from 1am)
The Colts are horrific, but so is Brock Osweiler. Although JJ Watt is on injured reserve, the Texans still have a lot of talent up front to go against a struggling offensive line for the Colts. The Texans have plenty of offensive weapons if Osweiler can stop making bad decisions, and they should look to lean on Lamar Miller against a terrible run defence. Texans win.
Monday Night Games 12:10am / 3:20am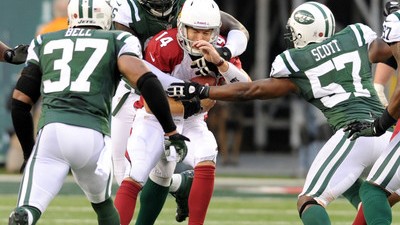 New York Jets @ Arizona Cardinals (Live on SS1, from 1.15am)
The Cardinals have a habit of losing against teams they should absolutely stuff, but they should be fine in this one. David Johnson may struggle against the Jets front seven to start off with, but he should still have a solid day. I like Larry Fitzgerald to bag another touchdown, and the Cardinals to win in a high scoring game.