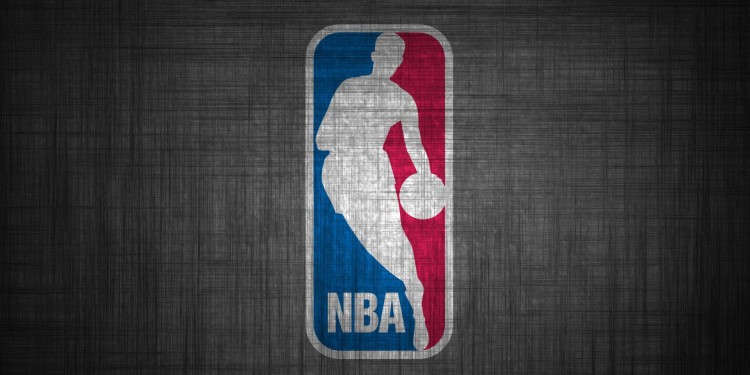 .About time the playoffs started, with teams resting players and just not bothering in their final few games the end of the NBA regular season was impossible to bet on. The odds for series winners aren't great compared to the hockey, but basketball is a bit easier to predict in the first round. Below are my series score predictions and tips going forward. The Warriors will win the NBA title, and their toughest match will be if/when they come up against the Spurs. I would "tip" them to win the final, but they're nowhere near worth it at the odds they're currently at.
Eastern Conference
(1) Boston Celtics vs (8) Chicago Bulls
The Celtics are one of those teams I just don't buy into in terms of the hype they get. Outide of Isaiah Thomas turning up for them in the 4th quarter they don't really have anything else going for them that could worry opposing teams. That being said, the Bulls really underachieved this year compared to the expectations everyone had for them coming into this season. Rondo still can't shoot, Wade is still awesome but can't stay healthy, and they also traded away Taj Gibson. I think the Bulls will take a game off the Celtics, but can't see them doing anymore than that.
Prediction - Celtics in 5
(2) Cleveland Cavaliers vs (7) Indiana Pacers
The Cavs were an absolute mess at the end of the regular season, and only managed to go 23-23 in their last 46 games. They recently blew a 26 point 4th quarter lead to the Hawks, and ended up losing in overtime, in a game that basically cost them the number 1 seed in the east. The Pacers have also disappointed this year. With the addition of a legit point guard like Jeff Teague I thought they'd have done a lot better this year. Regardless Lebron always seems to turn it up in the playoffs, and Kyrie Irving seems to step up in meaningful games, I like the Cavs to take the series comfortably, but their late game meltdowns in recent weeks make me think the Pacers are winning at least 1.
Prediction - Cavs in 5
(3) Toronto Raptors vs (6) Milwaukee Bucks
Now that the Raptors have Kyle Lowry back they're set up to make some noise in the playoffs. Adding Serge Ibaka has given them a solid defensive presence, and in my opinion Derozan is currently the best shooting guard in the league. The Bucks are a team I still don't understand the hype for, despite going on an impressive run in the regular season. Outside of Giannas Antetokounmpo, they don't really have much else that worries me. I think he'll have one of those games where he will take over and get a win, but the Raptors are the much superior team.
Prediction - Raptors in 5
(4) Washington Wizards vs (5) Atlanta Hawks
The Wizards are usually the team I think "ah they won't do anything this year", but I honestly think they'll do some damage in the playoffs this year. They seemed to be a bit more reliable down the final stretch of the regular season than they usually are, and the thumping they gave the Cavs a few weeks ago really won me over. The Hawks haven't been the same team since they lost Korver & Teague (although schroder is better anyway by the looks of it). Although Millsap is still capable of having one of those games where he just drops 40/50 points out of nowhere, I like the Wizards a lot more offensively.
Prediction - Wizards in 6
Western Conference
(1) Golden State Warriors vs (8) Portland Trail Blazers
The Warriors finally got going as the season was winding down, which is bad news for literally every other NBA team. They eased Durant back in from injury just prior to the playoffs, and to be honest I really don't like Portland's chances at all. In theory they're a team that could give the Warriors problems, because a game that's end to end shooting jumpers typically suits Lillard & McCollum, but with Curry & Thompson on the roll they're on, and Durant to come back off limited minutes, no team in the NBA can compete with them in a straight up shooting contest.
Prediction - Warriors in 4
(2) San Antonio Spurs (7) Memphis Grizzlies
The Spurs are typically a team I don't put too much stock into their regular season performance, as they always seem to go up a gear when the playoffs start. Leonard has really taken a step forward offensively this year, and in my opinion is still the best defensive player in the league, and I really like how Aldridge has been playing this year too. The Grizzlies seeding hopes weren't helped by Gasol not being healthy this year, but if he's 100% now they'll make this a tough series for the Spurs. The Grizzlies have knocked off pretty much every top team at least once this year, and I see them keeping the score close in every game, but I can't see them taking more than one.
Prediction - Spurs in 5
(3) Houston Rockets vs (6) Oklahoma City Thunder
James Harden has had a monster season, but everything he's done has been overshadowed by Russell Westbrook. The Rockets have exceeded everyone's expectations this year, and seem to have 3-point shooters everywhere. The Thunder have had an impressive year considering they lost arguably the best scorer in the NBA in the off-season, but Westbrook has been on an absolute rampage breaking records for fun. This series will be worth a watch just to see Harden & Westbrook going at eachother, but as far as overall team talent goes, but Rockets raining 3 pointers will be too much for the Thunder. OKC should use their bigs and try and keep the Rockets off the 3-point line if they want any shot of winning, but easier said than done.
Prediction - Rockets in 5
(4) LA Clippers vs (5) Utah Jazz
This is definitely my best pick for an upset in the first round. The Clippers historically bottle it in the playoffs, and the Jazz have played really well for the majority of the season. Since the Clippers have gotten healthy they've definitely gone up a gear, and hopefully they do carry that forward into this series. The Jazz have a pretty deep roster now, but don't have much experience in the bigger games. Gobert is still one of the elite rim protectors in the NBA, but I can't see him stopping Blake & Jordan from having a dunk contest at some point, and I still like the Clippers to win. It won't be convincing for the most part, but CP3 will get the job done.
Prediction - Clippers in 6