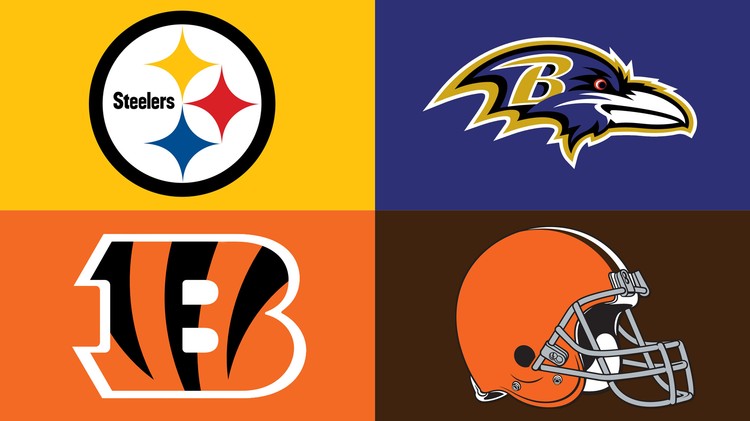 Pittsburgh Steelers
I think it would take a few bad injuries to stop the Steelers from winning their division this year. Le'Veon Bell has been holding out for a new deal and hasn't been at training camp, but I still think he'll have another monster year. Martavis Bryant coming back off a year-long suspension, added to their new WR Juju Smith-Schuster they took in the draft, Roethlisberger has plenty of weapons at his disposal. Their defence is actually on it's way back now, their front seven is really good they just need their secondary to be serviceable and they'll be fine.
Prediction: 11-5
---
Cincinnati Bengals
Offensively the Bengals have all the potential in the world. Andy Dalton now has AJ Green, John Ross & Tyler Eifert to throw to, which is absolutely ridiculous. Add to that their stacked backfield that consists of Joe Mixon, Jeremy Hill & Giovani Bernard. In terms of offensive skills positions the Bengals are loaded, but their quarterback is still the problem in my opinion. Dalton is a middle of the pack starter, and while he isn't bad he's also yet to show he's capable of taking his game to the next level. On defence the Bengals will be without their leader Vontaze Burfict for some time due to a pending suspension coming his way. Their offence will be fun to watch, but outside of their defensive line their defence won't be good enough this year.
Prediction: 9-7
---
Baltimore Ravens
Offensively I don't like the Ravens at all this year. Flacco hasn't been practicing due to a back injury and they sound unsure on whether or not he'll be ready for the first game of the season. If Flacco can't go their current backup is Ryan Mallett, and he is beyond useless. I like the addition of Jeremy Maclin at receiver, I think he'll be a lot better in Baltimore than he was at Kansas City. Losing Kenneth Dixon for the year hurts them, as he's a lot more versatile than their other featured back Terrance West. Defensively I still think they'll be somewhere in the top 10. Brandon Williams is a monster at defensive tackle, and CJ Mosley is one of the better MLBs in the league at the moment. I think their defence will keep them in game, but I think their offensive struggles will really hold them back this year.
Prediction: 7-9
---
Cleveland Browns
Cleveland added three first rounders to their team for the coming season, and all of their early picks have to start paying off soon surely. I don't think Myles Garrett will make much of an impact this season, as they don't really have any other notable pass rushers to take the pressure off him. I'm excited to see how they use Jabrill Peppers, and I think their defence will be a bit better than last year. Offensively their line is still solid, but they let their best offensive player walk in free agency. Njoko and Corey Coleman are good targets, and now that rookie Deshone Kizer has been named the starting quarterback, they'll get plenty of chances to make plays down the field. Kizer is talented, but it'll be a little while before he's good enough for the Browns to compete for anything.
Prediction: 4-12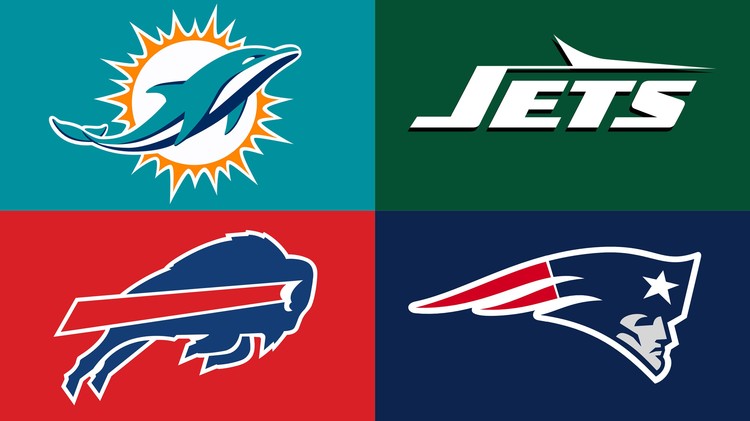 New England Patriots
Tom Brady has to take both on the superbowl hangover and the madden curse this year, but I think he'll still light it up. New England seem to win every off-season, despite never really having any valuable draft picks, and this one wasn't any different. Winning the superbowl without Gronkowski and they go and add Brandin Cooks on offence, and Stephon Gilmore at corner. Their pass rush isn't great, but the Patriots have a talent for turning players that no other team wants into pro bowlers, they'll find a way.
Prediction: 13-3
---
Miami Dolphins
Not many teams get better when their starting quarterback gets injured, but somehow the Dolphins have. Jay Cutler will throw plenty of interceptions, but he will also give all of the weapons the dolphins have chances to make plays. Jay Ajayi looks the real deal, Parker is finally healthy and has a quarterback with the arm to let him go deep. Defensively they are solid up front with Suh & Wake, and I think they'll be sneaky good this year.
Prediction: 9-7
---
Buffalo Bills
Everything the Bills have done this off-season points towards going after their future quarterback in next year's draft. They've traded away Sammy Watkins, Ronald Darby, Reggie Ragland, all essentially for future draft picks. LeSean McCoy now remains as their only star calibre player, and he should have another good year, but he can't do it on his own. Their defence will be hit and miss, but from my point of view they've already thrown in the towel for this season.
Prediction: 5-11
---
New York Jets
Rarely do you see two teams in the same division going out of their way to be terrible for the coming season. The Jets are an absolute mess across the board apart from their defensive line. They have no idea where they're going at quarterback, their only viable receiver is out for the year, I honestly have no idea why Matt Forte hasn't asked to be released/traded yet. Their defensive line will cause teams problems as always, but it'll be harder for them always playing from behind.
Prediction: 2-14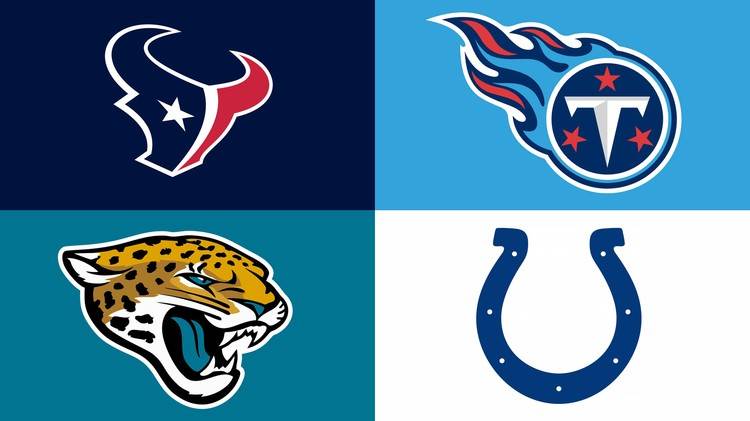 Tennessee Titans
I think the Titans are in for a big season this year. Their schedule is really soft, their run game will be tough to stop, and as long as Mariota is healthy they'll win plenty of games this year. Their defence has a few playmakers that don't get enough recognition like Brian Orakpo and Jurrell Casey. They also added Logan Ryan and Jonathan Cyprien to strengthen their secondary, which was the only real weak spot in their defence last year. As long as they avoid their annual embarrassing loss to the Jags, they'll be fine.
Prediction: 10-6
---
Houston Texans
If JJ Watt and Jadeveon Clowney can stay healthy for 16 games, every quarterback in the NFL could be in trouble. The Texans have a frightening pass rush, and will cause teams a lot of problems this year. Offensively Lamar Miller is solid, Deandre Hopkins is a monster of a receiver, they just need their quarterback play to be average and they'll win a lot of games. It sounds like Tom Savage will be the starter, with Deshaun Watson sitting until they feel he's ready. I like the Texans a lot this year, but I just can't see Tom Savage leading them to a very successful season.
Prediction: 8-8
---
Indianapolis Colts
The Colts have had Andrew Luck for a good few years now, and still they are yet to surround him with enough help. Outside of TY Hilton, they've missed on most of their draft picks since Luck came into the league. Defensively they're awful, and offensively they will likely start the season with Scott Tolzien at quarterback due to Luck not being healthy. It sounds like he's only a few weeks away, but even when he comes back healthy he'll pretty much have to do it all on his own again. I can't see them doing much at all this year, but Andrew Luck will win them a few games just because that's what he does.
Prediction: 7-9
---
Jacksonville Jaguars
Every time someone seems sure this is the year the Jaguars finally stop being bad, they look pretty stupid by November. Their defence is solid, and Jalen Ramsey is already on his way to becoming one of the elite corners in the NFL. However, their quarterback situation is once again a mess, with Bortles having a nightmare of a preseason and their next best option being Chad Henne. They have weapons to throw to, but with the state of their offensive line even Leonard Fournette will struggle to make an impact running behind it.
Prediction: 5-11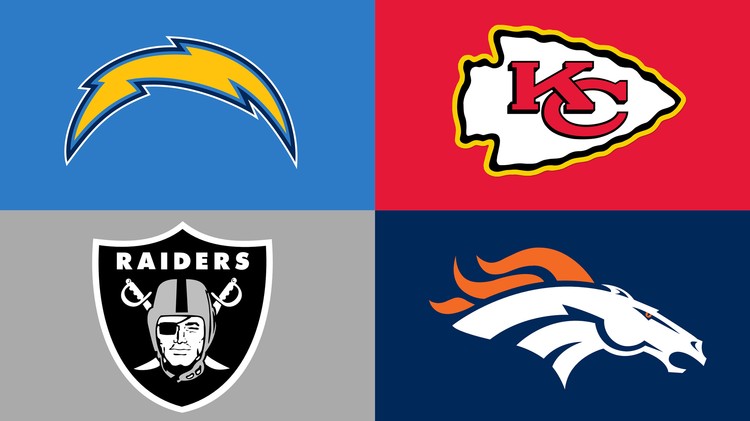 Kansas City Chiefs
Everyone seems to be overlooking the Chiefs this year. They let Jeremy Maclin walk in the off-season, but they still have one of the better tight ends in the league in Travis Kelce, and they've now had an entire year to figure out how to use Tyreek Hill as much as possible. Their defence is elite with playmakers at every level, and more importantly now they're all healthy. I expect them to be even better than they were last season, and in my opinion they have the least hole of any team in this division.
Prediction: 11-5
---
Oakland Raiders
The Raiders were easily one of the most entertaining teams to watch last year, and until Derek Carr got injured they looked ready to make some noise in the playoffs. Going into this season their offensive line is still solid, Carr is healthy, and now they have Marshawn Lynch. Everyone seems to be buying into them but I think they take a step back this year. Outside of Khalil Mack their defence has nothing, and Mack literally carried them down the stretch last year. They also won most of those 50/50 games that could have gone either way last year, their luck runs out this year. They'll still be impressive, but not AFC contenders like everyone else seems to think.
Prediction: 9-7
---
San Diego Chargers
Before they had injuries to their offensive line I was actually close to picking the Chargers to win the division this year. If you look at every team in terms of receivers, the Chargers may be the most stacked team in the league. Not to mention Melvin Gordon at running back, Antonio Gates and Hunter Henry at tight end. If their offence avoids further injury they could be scary good this year. Defensively they have an elite pairing up front in Joey Bosa & Melvin Ingram, with one of the better corner tandems at the back end in Hayward and Verrett. They're going to be competitive in pretty much every game this year, as long as they can keep Rivers from getting hit all the time.
Prediction: 9-7
---
Denver Broncos
The old saying of "they're just a quarterback away" couldn't be more accurate when you talk about the Broncos. Their defence is elite in every sense of the word, the best trio of corners in the league and Von Miller up front. Offensively they're in a great position at receiver with Thomas and Sanders, but there are question marks at running back, offensive line and especially quarterback. Trevor Siemian is OK, there are a lot of quarterbacks you would choose over him but there are also a lot worse. I think their defence is good enough to win them a few games on their own, but eventually their offensive struggles will be too much to make up for.
Prediction: 7-9
Green Bay Packers
The Packers look ready to light it up on offence this year at everyone position apart from running back. To be honest with Aaron Rodgers you don't want to be running the ball a lot, but I still think it hurts them that teams don't have to really worry about the run. Adding Martellus Bennett gives Rodgers another red zone target, in an offence that is already loads with weapons on the outside. Defensively they are solid up front, linebackers are pretty good but last year their secondary was garbage. Looking at pre-season they look a lot better than last year, but that doesn't mean a lot until the games actually matter. If their secondary can be anything above terrible, the Packers will end up in the Superbowl.
Prediction: 12-4
---
Minnesota Vikings
With the way their offence has looked so far the Vikings will be wanting every game to end 3-0. Sam Bradford is a good quarterback, but with the state of their offensive line and their receivers not really developing like they would hope, he has next to no help. Dalvin Cook is my pick for rookie of the year (him or McCaffery), simply because they'll be constantly giving him the ball. He can catch, he's elusive, honestly if you haven't seen him play in college go youtube his highlights. Defensively they're one of the better teams in the league, top to bottom. Their defensive front is loaded, linebackers are solid and their secondary has plenty of playmakers. If they play the majority of this season of how they started the year last year, they can be contenders for division.
Prediction: 8-8
---
Detroit Lions
Matthew Stafford is now the highest paid player in NFL history, and to be honest he deserves the money. In the last few seasons he's lead 26 game winning/tying drives in the 4th quarter, doesn't get more clutch than that. Add to that he's never had a good running back to work with, which could change is Ameer Abdullah can stay healthy this year. The main thing holding them back, which has been the case ever since Stafford was drafted, is their defence. Their defensive line has potential, but they need to stay healthy. Their secondary is the glaring weakness, Slay is their only serviceable corner or safety, so they should be involved in plenty of shootouts this year. If they can get anything at all from their defence, they'll be fine.
Prediction: 7-9
---
Chicago Bears
The Bears had one of the more confusing off-seasons I can remember. They signed Mike Glennon, a bang-average quarterback to ridiculous money on a three year deal, then they go and draft a quarterback second overall. Trubisky looked great in pre-season, but he was mostly playing against backups. I think he will be starting at some point early in the season, purely because Glennon just isn't good. Jordan Howard is a very under-rated running back, and will be one of the league leaders in rushing again this year. Whoever plays quarterback should be looking to run as much as possible, to get around their lack of weapons outside. Defensively they have some nice players, and I think they'll be better this year. With no pressure on them to win now after drafting their future quarterback, I can't see the Bears making much of an impact this year.
Prediction: 5-11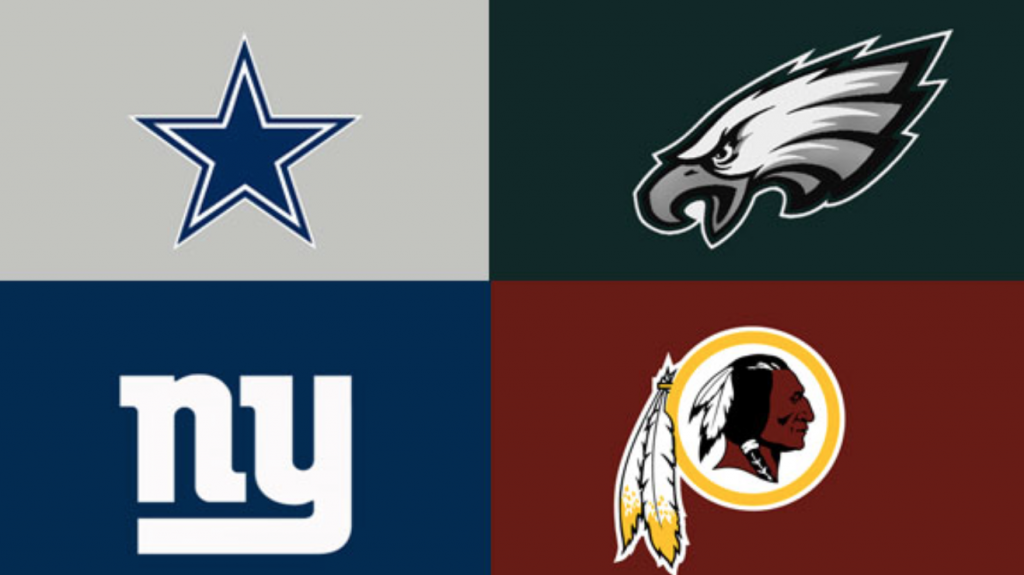 New York Giants
Eli Manning now has Brandon Marshall, Odell Beckham, Sterling Shephard and Evan Ingram to throw the ball to. As promising as that sounds Eli Manning may not be able to stay up long enough to throw to them with the state of their offensive line. Vereen will end up being the main running back further into the season, as he offers a bit more in the passing game. On the other side of the ball the Giants have an elite defence again, and I think they take another step forward this year. Landon Collins is one of the best safeties in the league, look for him to continue to cause turnovers all season long. If their line can just be average instead of useless, the Giants will go far this year.
Prediction: 11-5
---
Philadelphia Eagles
Last season started so well for the Eagles, but as soon as Lane Johnson got suspended they really struggled. I really like the moves they've made this off-season, Alshon Jeffery and Torrey Smith are legit targets for Wentz and should really help him in his development in year two. Defensively they have the potential to be a top 10 defence, their pass rush looks absolutely nasty and now they have a playmaker at corner in Ronald Darby. As long as they can keep the offensive line in tact I can see the Eagles doing well this year, the only thing holding them back is the run game that looked awful in pre-season. The idea behind signing Blount was to get someone to get those 2/3 yard runs to move the chains and punch it in at the goal line, doesn't look promising so far and I can see him being with another team by the end of the season.
Prediction: 9-7
---
Dallas Cowboys
Ezekiel Elliot and Dak Prescott absolutely lit it up in their rookie seasons, but now I want to see how good Dak really is without being able to hand the ball off to Zeke 20/25 times a game. Their offensive line is still top 5 in the league, but with new starters at two positions there is no guarantee they'll be as effective. Defensively they may actually be worse than last year, but last year they were able to keep their offence on the field so much it didn't matter. They must be close to the NFL record for most players suspended/injured to start the season on defence, and unless Jaylon Smith is 100% and the same player he was pre-injury, their defence is in for a long season.
Prediction: 7-9
---
Washington Redskins
Kirk Cousins is again starting the season with the franchise tag, showing the Redskins front office is one of the funnier storylines year after year. I think Cousins will be good again this year, although they lost Desean Jackson and Pierre Garcon (Cousins' favourite target for the last few years), they still have Jordan Reed, Jamison Crowder, Josh Doctson and they also brought in Terrell Pryor. In pre season the Redskins offence didn't look good at all, and if Jordan Reed gets injured again mid season they'll really struggle. Defensively they're pretty good up front, but outside of Josh Norman their secondary hasn't really improved at all in the last few years. They'll pinch a few divisional games from teams they shouldn't beat, but I can't see them having much to cheer about this year.
Prediction: 6-10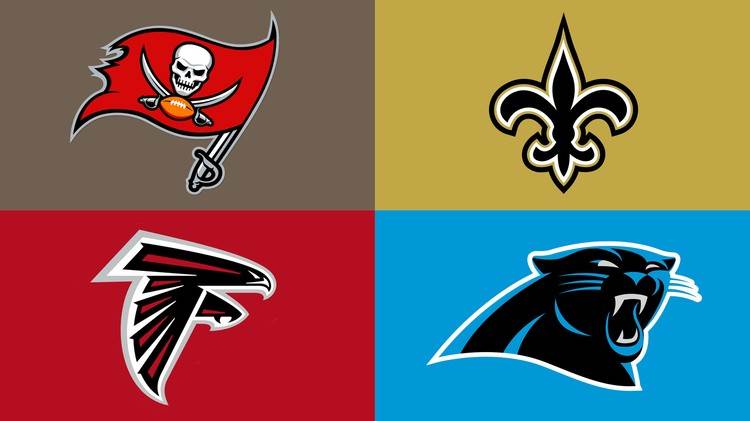 Tampa Buy Buccaneers
Jameis Winston looks prime to take his game to the next level this season with additions the Bucs offence made in the off-season. Adding Desean Jackson is huge as it will open up more for Mike Evans, and make defences have to keep a safety deep at all times. If Doug Martin comes back from his suspension in good form I think the Bucs offence will be one of the better units in the league. Defensively they really don't get enough recognition, they're solid at every position apart from safety really. Gerald McCoy is unstoppable at times, and I think he causes opposing offences a lot of problems this year.
Prediction: 11-5
---
Carolina Panthers
The Panthers might be the only team I have no idea where they are at the moment. No-one has really seen Cam Newton throw since his injury, but apparently he looks fine. Kelvin Benjamin looks in mid-season form already and should have a big season. In the draft they added one of the most exciting running backs in recent years in Christian McCaffrey. At first I thought this was a bad pairing because McCaffrey did most of his damage in college from dump-off passes and screens, which the Panthers have never typically done. However, the more I watched him in pre-season I don't think it matters how they get him the ball, just that they do. Defensively their line is going to be scary good again, linebackers are probably the best unit in the league, and they seem happier with what they have at corner now. The Panthers are one of the teams i'm most looking forward to watching this year.
Prediction: 10-6
---
Atlanta Falcons
Atlanta had one of the worst meltdowns in sport in the Superbowl back in February, and it'll be tough for them to bounce back as strongly without Kyle Shanahan co-ordinating their offence. They still have all of their weapons in Freeman, Coleman, Julio, Gabriel, and their offensive line had a really strong year in 2016. Matt Ryan deservedly won MVP last year, but I just can't see him maintaining that level of production for another season. Defensively they have some nice players, but outside of Vic Beasley they don't really have much of a pass rush. They have plenty of good role players, but not enough elite talent to repeat what they did last year. They take a step back this year in my opinion.
Prediction: 9-7
---
New Orleans Saints
Just going on what they did in the off-season and what i've seen in pre-season, their defence may not be the worst in the league anymore. They added Marshon Lattimore who was the best corner in this year's draft in most people's opinions, but losing Delvin Breaux to injury is really going to hurt them. They finally realised what a waste of money Jairus Byrd was and cut ties with him, but they still have a solid playmaker at safety in Kenny Vaccaro. Offensively you know what you're going to get with Drew Brees, typically a lot of passing. This year could be different with their backfield being absolutely stacked with Adrian Peterson, Mark Ingram and their rookie Alvin Kamara. Personally I didn't like the addition of Peterson, I don't really know how they're expecting to use all their running backs, but at this point I think Kamara ends up being "the guy" by the end of the season. Michael Thomas will have a monster year at receiver, especially seeing as they traded away Cooks in the off-season.
Prediction: 8-8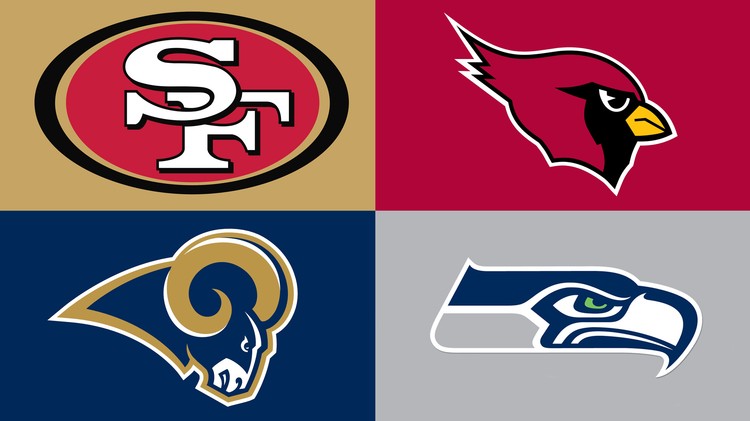 Seattle Seahawks
This may well be the legion of boom's last season together. Earl Thomas' injury last year proved that he is the most important player on that defence, and i'm not sure exactly who leaves after this year, but Sherman, Thomas & Chancellor will be way too pricey to keep together and longer. Their defence will be back to the best in the league this year in my opinion, they're stacked at every position. Their defensive line now has Sheldon Richardson as well thanks to the Jets pulling off one of the worst trades in recent history. Offensively their line needs to improve, and losing George Fant for the year really isn't going to help. Doug Baldwin should have another big year, and I expect to see more of Jimmy Graham. The running backs for Seattle are interesting, I don't expect much from Lacy, Rawls has shown flashes but can't stay healthy. I think CJ Prosise ends up being the featured back by season's end, he looked great at times last year, they'll find more ways to get him involved. Big year from the Seahawks this year.
Prediction: 12-4
---
Arizona Cardinals
Losing Calais Campbell is really going to hurt the Cardinals this year. As talented as their secondary is, they'll have to cover a lot longer now that they've lost their best pass rusher. Bruce Arians is really banking on Robert Nkemdiche making a difference this year, after being a non-factor as a rookie last year. Offensively they have the only running on the same level as Le'Veon Bell in David Johnson, who will put up stupid numbers again this year. Strangely Arizona's biggest problem on offence now could be their receivers, after that being a position of strength for them in recent years. Larry Fitzgerald might be entering his last season, and has seen his role be reduced year by year. I don't see any receiver on this team being able to be that possession, first down getting receiver outside of an ageing Fitzgerald. All of their others options are too similar and don't really offer much outside of the deep ball. Until they move on from Carson Palmer I can't see the Cardinals ever living up to the hype they get each year.
Prediction: 9-7
---
L.A Rams
I really like the Rams choice of head coach in Sean McVay, a talented, young offensive minded coach that will look to make Jared Goff's progression his priority. Goff can't be as bad as last year, and now he has a legit receiver in Sammy Watkins. Todd Gurley will be better than last year, and Robert Woods is an under-rated possession receiver on the outside. Add to that their rookie receiver Cooper Kupp, who the Rams think will be Goff's go-to receiver for years to come. Defensively the Rams will be really good, providing they can get Aaron Donald signed soon. The Rams defensive front is talented, but without Donald they're not half as effective. They also need to decide what they want to do at corner, after dangling their only remaining good corner Trumaine Johnson as trade bait for the majority of the off-season. I think the Rams are heading in the right direction, but they're still a few years away.
Prediction: 6-10
---
San Francisco 49ers
The Niners grabbed some real impact players in the draft this year, and Reuben Foster looks to be their new Patrick Willis assuming he can stay healthy. Navarro Bowman will be eager to bounce back, but outside of their linebackers and Solomon Thomas up front I don't see their defence being up to much this year. Offensively they'll show a lot of improvement throughout the season with Kyle Shanahan now running the team. Carlos Hyde is a good running back, and now that the Chip Kelly experiment is officially over I think their offence will start moving in the right direction. Pierre Garcon should get a lot of targets this year as he always does, but they really don't have any other options at receiver at the moment. Brian Hoyer at quarterback is obviously a concern, but with next year's draft class looking like it'll be loaded with talented quarterbacks, Shanahan will be willing to wait this year out to get his guy.
Prediction: 4-12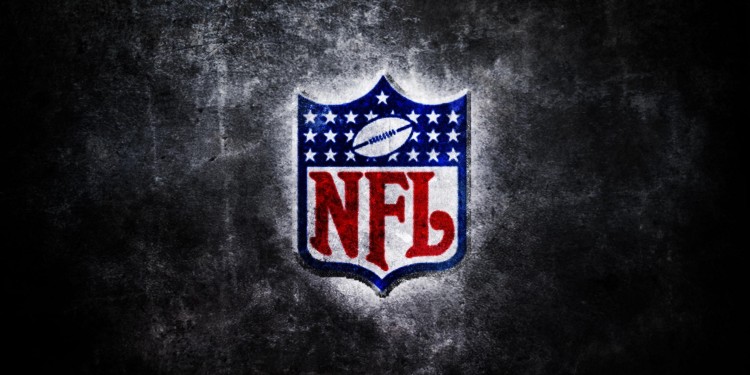 Notable Award Predictions
MVP - Aaron Rodgers
Offensive rookie of the year - Christian McCaffrey/Dalvin Cook
Defensive rookie of the year - Reuben Foster
League leader in passing - Aaron Rodgers
League leader in rushing - Le'Veon Bell
League leader in receiving - Antonio Brown
This Season's Recommended NFL TIPS