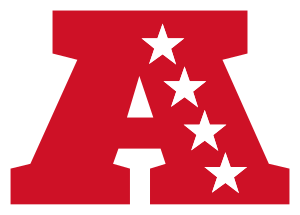 To be honest I spent most of this year thinking there wouldn't be an NFL season this year, but thank god it's back on tomorrow. This season will be harder to predict than any season i've watched so far, especially early on. A few things to take into account:
Each conference now has 7 teams progressing to playoffs, 4 division winners & 3 wildcard teams (best runners up across the 4 divisions), with the #1 seed being the only team with a first round bye
Home teams have limited or no fans, artificial crowd noise will be played in the stadiums
Road teams have to work out the logistics of getting to a city, sorting out accommodation, food, walk throughs, all of which will be harder
Positive tests may wipe out significant players, the NFL is clearly expecting this to happen hence the COVID exemption list, and bigger practice squads Taking earlier bets on the upcoming week are riskier because of the above
Due to all of the uncertainty, I haven't loaded up on anything antepost as heavily as I normally would, but some notes on each division and how I think the season will play out below.
AFC North
The Ravens are heavy favourites again, and while I do think they still take the division, I think the Steelers will be right behind them. Their defence has the potential to be the best in the league, they basically have the same team that finished 8-8 with 'Duck Hodges' at QB last year, and as long as Big Ben is relatively healthy, there's no reason they can't get double digit wins against a manageable schedule. The Browns look good again on paper, but there are still too many drama queens on that team for me to think they'll make any serious progress. The Bengals aren't aiming to be relevant this year, they'll just want to see Joe Burrow let it rip like he did at LSU and they'll be happy. Like their front seven, and Burrow has a LOT of weapons to work with. They'll be a tougher matchup than teams expect.
AFC East
The Brady/Belichick tandem has finally released it's hold on the AFC East, and it's the Bills to lose this year in my opinion. Their defence is elite, and Josh Allen has another year under his belt. I've got the Patriots still being relatively close at around 9 wins, and Cam Newton having an impressive season despite having 'limited' weapons, not too different to what he had in Carolina during his MVP season. The Dolphins finally have who they believe to be their franchise QB in Tua Tagovailoa (will use Tua from now on for my sanity), but are giving him time to sit and adjust to the NFL behind Ryan Fitzpatrick which is smart. He has 3 decent receiving options in Gesicki, Parker and Preston Williams, but they're not ready to be relevant just yet. The Jets are worth a few quid to have the worst record in the league, Darnold has next to no weapons to work with, their traded their best player on either side of the ball to Seattle, and Adam Gase is a horrific head coach. Long season ahead for the Jets.
AFC South
I get the Colts have the easiest schedule in the league, but the Titans are still winning the South. Their defence is NASTY on paper, and now they have Jadeveon Clowney, good luck if they get a lead on you with Henry running over your linebackers on the other side of the ball. I have the Colts coming second, they will be decent but people seem to forget Rivers hasn't been good for a year or two now, and he cost the Chargers a few games last year with some awful turnovers. I like the guy, but he's over the hill. Texans in third, Deshaun Watson will pull off a madness to steal them a few games more than they should win, but i'm not sold on David Johnson being the player that takes their offence to the next level. They traded a top 3 receiver away for a running back the Cardinals couldn't use, Brandon Cooks is already on the injury report every week, and you know for a fact Fuller will miss significant time. Lastly I have the Jags, who will be joining the Jets in the 'race' for the #1 pick. They've essentially cleaned house, and are giving Minshew the season to show them if he has a future as their quarterback. If not they'll end up with Trevor Lawrence which would be even better.
AFC West
The Chiefs are my pick to dominate the west, and probably the AFC once again. They have all of their impact players returning from their Super Bowl win, and have added Clyde Edwards-Helaire for Andy Reid to cook up some offensive witchcraft with at running back. While I don't think he's going to light the league on fire, it's just another weapon for teams to deal with on an already stupidly talented offence. I have the the Chargers and Raiders both finishing on 7 wins behind them, with the Chargers placing second due to divisional record. The Chargers will be without Derwin James again this year, but the rest of their team is pretty solid. Tyrod Taylor won't be as productive as Rivers, but he also won't turn the ball over twice every game. I'd like to see Herbert get some playing time at the end of the year when the Chiefs are out of sight. The Raiders have some good weapons for Carr to work with, and Josh Jacobs should be near the top of the rushing ladder, but their defence was beyond bad last year, and they haven't done enough to fix it for me. Broncos will be just behind them with 5/6 wins, and their offence should be fun to watch with the addition of Jerry Jeudy to pair with Courtland Sutton. I don't quite know how Melvin Gordon will work out in Denver, but paired with Lindsay that gives Denver a solid 1-2 punch at RB.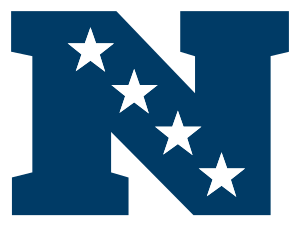 NFC North
Vikings are just about favourites in this one, but I like the Packers to win it. Rodgers isn't the same player, and i'm bored of hearing 'Ah he'll be playing pissed off they're winning the Super Bowl' like everyone has been saying for the last decade. They're clearly shifting to a power run team, and letting Rodgers air it out more if/when they need some quick points. Drafting AJ Dillon (literally a vending machine with limbs) to pair with Aaron Jones, expect a lower volume of throwing from Rodgers. Minnesota won't be far behind, but for some reason I still just don't trust Kirk Cousins enough. If Cook plays 16 games and Jefferson has a great rookie season at receiver then maybe, but not for me. Lions coming in third, their defence should get better adding Okudah at corner, and Stafford should be racking up the yardage on offence with a stable of running backs now including Deandre Swift, Adrian Peterson and Kerryon Johnson, with Golladay, Hockenson and Jones to throw to. The Bears come in at 4th, defence again probably top 5, but I can't see Trubisky leading them to anymore than 6/7 wins, he's just not a good quarterback.
NFC East
Slightly biased but the Eagles take the east for me. They have a favourable opening slate of games, then a brutal stretch leading up their bye week. Their schedule lines up pretty nicely for a late season run, with a week 16 date with Dallas to knock them out of the playoffs (again). The Cowboys finally got rid of Garrett and brought in Mike McCarthy to be their head coach, and their offence is absolutely LOADED with talent. Their defence is what concerns me, they have two decent pass rushers, one of which hasn't played in the NFL for a few years, and everything behind that is pretty thin. Expect a lot of points in every Cowboys game this year. The Washington 'Football Team' as they are now known come 3rd, purely behind a stacked defensive front. Chase Young will be a monster in the NFL, playing opposite Ryan Kerrigan those ends will give offensive lines fits. They don't have a lot of talent on offence outside of McLaurin, but if Haskins can improve on a promising end to 2019 they'll be pretty happy. The Giants come in at 4th with 3/4 wins tops, their defence is atrocious and without Barkley this might be a team with 0-16 potential. They have a brutal schedule, and after going through it game-by-game I really struggled to find where their wins are going to come from.
NFC South
This is the best division in football in my opinion, and I have the Saints winning it and maybe going on a post-season run if everyone can stay healthy. They clearly think their Super Bowl window is open after trying pretty much everything to sign Clowney before the Titans got him, just hope it goes better than the Rams 'all-in' attempt did. Their defence is solid, Kamara is happy and healthy, they should be able to put up points especially at home. The Bucs come second, I would have them winning it but I just get similar vibes to what happened to Manning in Denver when they won the Super Bowl that Brady might even hold this team back. Evans, Godwin & Gronk should make them one of the better offences in the league, but with Brady's arm being nowhere near what it is, Evans might see a drop in production this year and he is typically their big play receiver. Gronk coming in healthy after a full year out of the league, I don't expect 1,000 yards and 16 TDs but he should see plenty of redone targets. Falcons in 3rd, offence really talented as per, now with Todd Gurley at running back. He won't be leading the league in TDs again, but if they keep him healthy and get 1,000 yards out of him they could be competing for a spot in the playoffs, I just don't trust their defence. The Panthers are going through a rebuild at the moment, and have lost their defensive talisman in Luke Kuechly, as well as plenty of other defensive starters. Teddy is a solid starting QB, but outside of McCaffery getting the ball on every play with the occasional big play from DJ Moore, I can't see them making much noise this year.
NFC West
49ers Super Bowl hangover? Nope, that defence is way too talented. While I think they aren't quite as good as last year, they have a pretty soft schedule to compensate. Their offensive weapons still can't stay healthy, so Kittle should be in for another big year. I have Seattle getting into the playoffs and just missing out on the division, and if their offensive line can hold up even slightly better than last year, they will be putting up a lot of points. Metcalf, Lockett, Josh Gordon (if he can stay clean), Olsen, Chris Carson, they have a lot to like on offence. Their defensive strength is still their linebackers, and with Jamal Adams roaming at safety they should play better as a unit. Their defensive line looks really thin after losing Clowney, but Wilson will get them into the playoffs for sure. The Cardinals come 3rd, if Murray makes any significant progress from what he showed in his rookie year they could sneak into the playoffs. Deandre Hopkins, Captain Kirk, Larry Fitzgerald, all at Murray's disposal. Their defence isn't great, Chandler Jones is still the most under appreciated defensive end in recent years, but they don't have enough to worry you defensively. The Rams are in salary cap hell, and are still paying Cooks and Gurley like 36m between them, and neither are even on the team. Goff still has Kupp and Woods, their offence will take a big step back this year. Ramsey and Donald are still probably the best corner and defensive tackle in the league respectively, but the rest of their starters are pretty poor. 6/7 wins tops for the Rams for me.