NFL is back!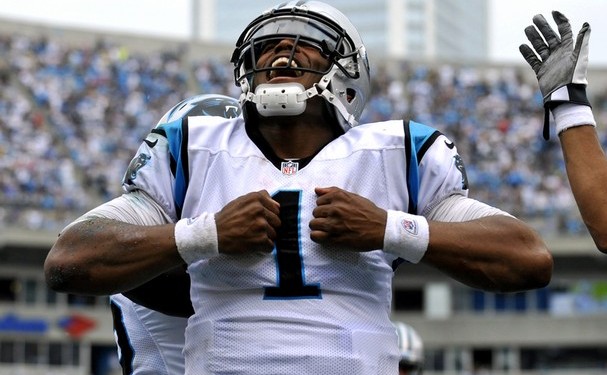 6pm Games
Arizona Cardinals @ Detroit Lions
This should be a great game to watch. The Lions recently made Matthew Stafford the highest paid player in NFL history, and with the supporting cast he has he needs to play like one of the greats if the Lions want to hang around in this game. David Johnson is a monster at running back for the Cardinals, and against a weak Lions defence he should have a big day. Larry Fitzgerald is the only reliable target the Cards have at receiver, and the Lions only good corner (Darius Slay), never follows receivers around the field, so expect Fitz to move around the formation a lot. The Cardinals defence looks primed for a top 10 season, Stafford will have his work cut out for him in this one.
Prediction: Cardinals by 6
---
Atlanta Falcons @ Chicago Bears
The Bears are apparently starting Mike Glennon this week, no matter who he has around him that's never a good thing. The Bears best receiving threat is currently Kendall Wright, going up against the talented corners of Atlanta that are now healthy, and a pretty under rated pass rush. The Bears should give the ball to Jordan Howard for every offensive snap. Alternatively, the Falcons basically have all of their starters on offence from last season, and although the Bears defence is sneaky good up front, I can't see them holding Julio Jones, Freeman, Coleman, Sanu etc down for long. Falcons should win comfortably.
Prediction: Falcons by 14
---
Baltimore Ravens @ Cincinnati Bengals
Sadly one of the most exciting rookies in the NFL will be sitting out this game in John Ross, but the Bengals offence is now absolutely loaded with offensive weapons. The Ravens on the other hand have Flacco coming in having not even practiced for most of the pre-season, minus their best running back. The Ravens defence should have a field day against the Bengals weakened offensive line, and Dalton historically always struggles against the Ravens anyway. If his line can keep him up right long enough, and they open up plenty of holes for Mixon, Hill & Bernard, the Bengals should win this game. Ravens defence will cause them problems though.
Prediction: Bengals by 3
---
Jacksonville Jaguars @ Houston Texans
Honestly this game could end 3-0. If you don't like low scoring, defensive scraps, you don't want to watch this one. With everything going on in Houston and the east coast of America at the moment, this game has a similar feel to the Saints first game after the natural disaster they had a few years back. Houston is a tough place to play normally, but imagine how mad the atmosphere will be for their season opener after the last weeks. JJ Watt & Clowney are finally healthy at the same time, and what better way for them to open the season by obliterating Blake Bortles, and his terrible offensive line. The Jags will be lucky to score double digit points, and I see the Texans winning comfortably. The Jaguars defence will make it tough to start with, but they'll be on the field so much they'll be knackered by the 4th quarter.
Prediction: Texans by 13
---
NY Jets @ Buffalo Bills
Sadly another game no-one should have to sit through. This game and it's reverse fixture later in the season will essentially determine who gets the first overall pick in next year's draft. This will be low scoring, with a lot of ugly offensive possessions, and I actually sorry for LeSean McCoy having to play to be honest. The Jets have nothing offensively what so ever, and defensively outside of their rookie safety tandem, Mo Wilkerson & Leonard Williams, they have nothing to be excited about. The Bills have a few tidy players, defensively they're pretty good up front but their secondary would struggle against most teams. Luckily the Jets quarterback spent most of training camp making reporters duck along the sidelines instead of hitting his receivers. This will be the LeSean McCoy show.
Prediction: Bills by 10
---
Oakland Raiders @ Tennessee Titans
This should be the best game of the 6pm slots this weekend. The Raiders have the reigning defensive player of the year, but if you take Mack out of their team their defence may actually be the worst in the league. The Titans will have plenty of success running and passing in this game, and I think they'll put up a lot of points. The Raiders offence should also put up a big score, and this could honestly turn into one of those 45-42 games if it starts off fast. I'm picking the Titans to win, simply because I think this is the year they take that next step, and partially because I don't buy the hype on the Raiders, they got lucky an awful lot last year. Also an interesting stat - Derek Carr is 2-16 against playoff teams, and those two wins came against Brock Oswieler. Titans will go to the playoffs, simple decision really.
Prediction: Titans by 3
---
Philadelphia Eagles @ Washington Redskins
Somehow the Redskins have won the last five games against the Eagles, surely that has to end soon. Josh Norman vs Alshon Jeffery will be a fun matchup to watch, as Jeffery is one of the few receivers in the league who has won most of his battles with the cornerback. The Redskins have a different at most skill positions on offence this year losing Garcon & Jackson, so you would think they'll throw to Jordan Reed a lot. Last year the Eagles gave up the least passer rating when opposing tight ends were targeted, so Cousins may have to look elsewhere. I think the Redskins O-line is good enough to hold up for a while against the Eagles pass rush, but eventually their defensive tackles will win. Ertz should have a huge game for Philly.
Prediction: Eagles by 4
---
Pittsburgh Steelers @ Cleveland Browns
The Browns historically get absolutely smashed by the Steelers, and i'll be shocked at any other outcome to be honest. The Steelers have all their weapons, in my opinion the best running back and receiver in the league, and their offensive line is completely healthy for now. The Browns number one overall pick will have to wait a few more weeks to make his debut after picking up an ankle sprain in training. The Browns rookie QB could make this game competitive if they let him loose, but I think Le'Veon Bell and Antonio Brown run wild, Steelers win comfortably.
Prediction: Steelers by 17
---
9:05/9:25 Games
Indianapolis Colts @ LA Rams
The Colts will head into their season opener on the road with Scott Tolzien starting at quarterback, and he has looked beyond awful in the pre-season. Andrew Luck and Vontae Davis both missing, which is basically their only good player on each side of the ball, really don't like the Colts chances. The Rams are without Aaron Donald who is arguably the best defensive player in the league, but they have depth to get by in this one. The Rams defence is capable of holding the Colts to under 10 points if they play well, and I think offensively they'll come out strong. The Rams offensive line isn't great, but Todd Gurley in a new scheme running against that weak Colts defence, Rams should walk this one.
Prediction: Rams by 10
---
Carolina Panthers @ San Francisco 49ers
This game will tell us a lot about both teams going forward. Everyone wants to see how healthy Cam Newton is, everyone wants to see McCaffrey, Kelvin Benjamin, Reuben Foster, this could be a sneaky good game. The Niners had a silly amount of draft picks, and by the sounds of it they're expecting their draft class to make a huge impact. Bryan Hoyer at quarterback for them in a shame, but their offensive line is solid and they now have Pierre Garcon to work with on the outside. Carlos Hyde may be in for a long game against those Panthers linebackers, and I see this one being relatively low scoring.
Prediction: Panthers by 8
---
Seattle Seahawks @ Green Bay Packers
This is the late game you should be watching. The last few meetings between the two teams have all been fun to watch. Last time out the Packers destroyed them, but the Seahawks were without their best player in my opinion, Earl Thomas. The Packers offence is always hard to stop, but looking at the depth Seattle now have across the board on defence, if Rodgers is going to struggle this season it'll be in this game. If his line can give him enough protection the Packers win, compared to Russell Wilson going against a very weak defence. Baldwin & Graham should have big game, and Seattle should really look to get their run game going to start the season.
Prediction: Seahawks by 3
---
Sunday Night Football
New York Giants @ Dallas Cowboys
How the Cowboys are favourites with the bookies for this one I will never know. The Giants beat them twice last year, and the Cowboys have gotten worse in the off-season. Their offensive line will still be solid, but it also has two new starters playing different positions to last year. Jason Pierre-Paul and Olivier Vernon will have to be on their game for the Giants if they're to slow Dallas down. Ezekiel Elliott is playing which is big for Dallas, but he played both games last year and they still lost. The Giants offence will struggle against teams with a good pass rush, luckily Dallas have absolutely none, and no cornerbacks. Eli should be able to sling the ball around at will in this one.
Prediction: Giants by 4
---
Todays Recommended NFL Tips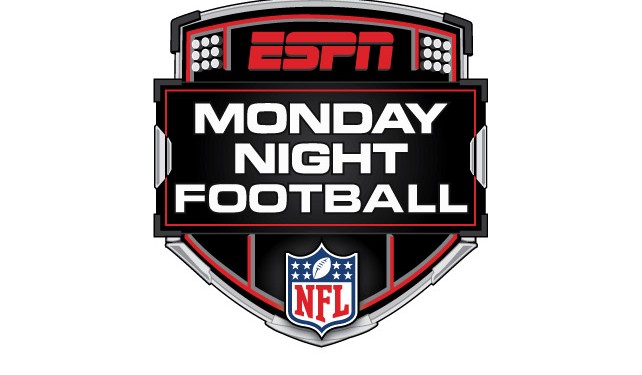 12:10am
New Orleans Saints @ Minnesota Vikings
The Vikings defence started off on fire last season, and with all of their starters returning I see that happening again this year. The Saints offence also typically struggles away from home, but the Vikings stadium also being indoors it shouldn't effect Brees too much. I'm interested to see who Brees goes to outside of Michael Thomas tonight, who will probably face double coverage for most of the game. Snead being out hurts them, but if the passing game fails they've also got a load of talented running backs including Adrian Peterson, returning to face his former team. Speaking of running backs, I can't wait to see Dalvin Cook. Ignore the Vikings terrible offensive line, Cook will still make things happen, and I expect him to see plenty of touches tonight and help lead the Vikings to a home win.
Prediction: Vikings by 6
3:20am
Los Angeles Chargers @ Denver Broncos
Everytime I back the Chargers to pull off an upset I regret it, but I still can't pick against them in this one. Denver's pass rush will cause the Chargers sketchy offensive line a load of problems, but with the amount of weapons Rivers has now I don't it'll be enough. Melvin Gordon should be in line for a big game, as the Broncos are surprisingly not that good at stopping the run. Denver still have elite corners, but I struggle to see who will cover Antonio Gates and Hunter Henry, I think the Chargers will be able to move the ball quite well. On the other side of the ball the Broncos offensive line isn't the best, and they have no run game. The Chargers have Bosa and Ingram to send after Sieiman all game, and two elite corners to slow down Sanders and Thomas. I really like the Chargers chances in this one.
Prediction: Chargers by 4
Todays Recommended NFL Tips