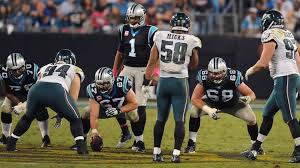 1:25am Kick Off
Philadelphia Eagles @ Carolina Panthers
Finally a prime time to look forward to. Both teams are 4-1 and on a roll, being 5-1 after 6 games would pretty much lock up a trip to the playoffs barring a monumental meltdown. Carolina is coming off wins at New England and Detroit, so their home crowd will be really fired up. The Eagles could be undefeated if they didn't run into the Chiefs, but I see this game being really close throughout. Weirdly the main problem the Panthers lately has been running the ball which is normally their strength, and Philly are good at stopping the run. Both secondaries have a lot of injuries so expect Benjamin, Jeffery, Funchess and Agholor to have productive days. Ertz has been on fire so far this year but the Panthers probably have the best set of linebackers in the league, so Wentz may have to look elsewhere. If Fletcher Cox plays I think the Eagles just sneak a win, if not Jernigan will have to have the game of his life. Philly have corners that are built to handle physical receivers, it's typically the quicker ones they struggle with, and now that Ginn is gone the Panthers don't really have elite speed to cause them problems.
Prediction: Eagles by 3
Todays Recommended NFL Tips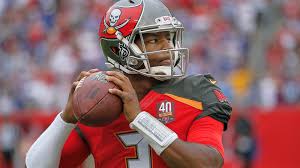 6pm Kick Offs
Chicago Bears @ Baltimore Ravens
Mitch Trubisky looked decent in his debut last weekend against a solid defence, now he has to go into one of the more hostile stadiums in the league against an impressive defence. If he had better options to throw to I would like the Bears chances just because of how bad the Ravens are offensively, but I can't see the Bears being able to move the ball. I think the Ravens will make hard work of it and their defence will carry them to a win.
Prediction: Ravens by 6
Cleveland Browns @ Houston Texans
Deshaun Watson is on fire at the moment, ignore the fact that most of his production came in garbage time last week his numbers over the last few weeks are ridiculous. Watson is opening up space for the running backs, his mobility gives receivers more time to get open, he's quickly turned them into one of the better offences in the league. Losing JJ Watt & Whitney Mercilus hurt, but their defence is still good enough to stop a pretty bad Browns team. Hogan looked OK when he replaced Kizer at quarterback for Cleveland, but this will be a real test for him. Texans win because that Browns secondary is horrific, Hopkins may actually score 12 touchdowns in this one.
Prediction: Texans by 20
Detroit Lions @ New Orleans Saints
This is my pick for game of the week. The Saints are fresh off their bye week, while the Lions are coming off a reality check against the Panthers. Until the last few minutes the Lions did nothing in that game, but Stafford should be able to have a lot more success against the Saints. Historically Drew Brees puts up stupid numbers at home in the dome, but I think the Saints running backs can also have some success now that Adrian Peterson is out of the picture. Should be a shootout, i've got the Saints just edging it.
Prediction: Saints by 3
Green Bay Packers @ Minnesota Vikings
Aaron Rodgers proved last weekend he is still the best quarterback around, but the Vikings defence at home is always tough. Case Keenum has been playing really well on paper, but I still don't buy it. He'll be without his best receiver today in Stefon Diggs, so expect a lot of Adam Thielen. For the Packers their offensive line will have to be better, Rodgers is currently the most sacked quarterback in the league and that Vikings pass rush is nasty. It doesn't sound like Bakhtiari will be good to go, Rodgers will have to hope the Packers run game gets off to a good start to slow that pass rush down. If Bradford and Diggs were playing I might of actually picked the Vikings, but how can you bet against Rodgers at the moment?
Prediction: Packers by 6
Miami Dolphins @ Atlanta Falcons
The Dolphins are beyond terrible on offence, they can't do anything at the moment. I keep waiting for that game where everyone expects them to get hammered and then Cutler finally lights it up, but with Parker out I just can't see them having any success in this game. The Falcons will load up to stop Ajayi who has also been struggling this year, and force Cutler to beat them through the air. The Dolphins defence has been one of the better groups in the league, but that has been overshadowed by how bad their offence is. I think they'll cause Matt Ryan problems early on, but their defence will be on the field so much they'll get torched later on.
Prediction: Falcons by 20
New England Patriots @ New York Jets
I still can't decide if the Jets beat the Browns last weekend or if the Browns beat the Browns. Either way, they should actually have some success against the Patriots defence in this one. The Patriots secondary looks great on paper but they've been historically bad so far this season. The Jets have some talented playmakers at safety, but the rest of their defence lacks the talent you need to slow Tom Brady down. The spread in this one is dicey because the Jets could hang around, but i'm not going to overthink this one, Patriots will get the job done.
Prediction: Patriots by 14
San Francisco 49ers @ Washington Redskins
This has blowout written all over it. It will be weird seeing Kirk Cousins torch the team he will probably be playing for next season, but I just can't see this playing out any other way. Josh Norman is out, and he probably would have been covering Garcon, who should have a productive game for the Niners. I think this is the game Cousins finally connects with Pryor and that offence turns it up a gear.
Prediction: Redskins by 14
9:05pm Kick Offs
LA Rams @ Jacksonville Jaguars
Tampa Bay Buccaneers @ Arizona Cardinals
9:25pm Kick Offs
LA Chargers @ Oakland Raiders
Pittsburgh Steelers @ Kansas City Chiefs
1:30am Kick Off
New York Giants @ Denver Broncos
Todays Recommended NFL Tips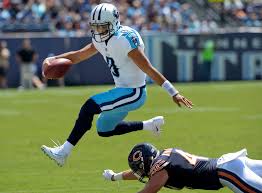 Todays Recommended NFL TIPS