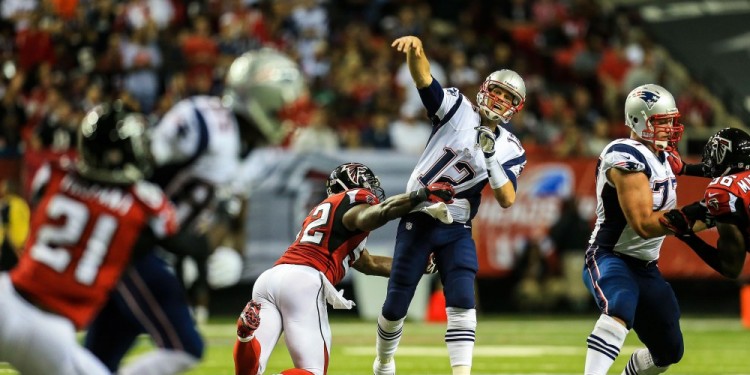 6pm Kickoffs
Arizona Cardinals @ LA Rams (Twickenham)
Pretty sure this is the first time it has happened but Adrian Peterson will be playing his second London game of the year. It's a lot of travelling for two teams over on the west side of America, the Cardinals have been in London all week and the Rams only flew over a few days ago. I've got a feeling the Cardinals steal this one if Peterson can take advantage of the Rams weak run defence.
Prediction: Cardinals by 3
Baltimore Ravens @ Minnesota Vikings
I don't expect much scoring in this one at all. The Ravens might be the only team close to the Dolphins for worst offence in the league, and the Vikings have an elite defence. Luckily for the Ravens no Bradford or Diggs for Minnesota, but I can't pick against the Vikings in this one.
Prediction: Vikings by 6
Carolina Panthers @ Chicago Bears
The Panthers have had an extra 3 days rest after playing on thursday, and it's still unclear whether or not Kuechly is playng. Kelvin Benjamin sounds like he'll be good to go, but if their star linebacker isn't healthy they're not the same defence. The Bears will want to run the ball to take pressure of their rookie QB and let their defence keep them in it. It'll be tight but Cam will find a way to pull this one out.
Prediction: Panthers by 3
Jacksonville Jaguars @ Indianapolis Colts
Anytime the Jags are favourites they lose which is a concern, but I think their defence will dominate this one. Ramsey will take TY Hilton out of the game, not leaving Brissett many options to throw to. Fournette is doubtful but Ivory is just as capable of handling a 25/30 carry workload although he may not be as effective. Logic says Jags comfortably, so watch the Colts end up winning this one.
Prediction: Jags by 7
New Orleans Saints @ Green Bay Packers
This would be the game of the 6pm slot if Rodgers was healthy, and i've not really seen enough of Brett Hundley to say how this one will go. The Saints should be able to move the ball well enough to win, but Hundley has had a few seasons to sit behind Rodgers and learn, McCarthy will have him ready to play. Regardless I think the Saints win, but the Packers should be in it right the way through.
Prediction: Saints by 3
New York Jets @ Miami Dolphins
The first game between these two was horrible, but I think now that Jay Ajayi has gotten going it should be a bit more watchable. No Parker for the Dolphins, but with the way Cutler has been throwing that doesn't really matter. Miami has one of the better defences in the league but are being overlooked because of how bad their offence is. If the Dolphins can score 20+ they'll win this game.
Prediction: Dolphins by 6
Tampa Bay Buccaneers @ Buffalo Bills
The Bucs have been underwhelming, and the Bills are overachieving for the roster they have, I think they both get back to normal. The Bills get Jordan Matthews back against a terrible Bucs secondary, and their solid defence will be going against a banged up Jameis Winston. However, Doug Martin has come back in really good form, they still have a load of weapons, more of a gut feeling but i've got the Bucs winning this one.
Prediction: Bucs by 3
Tennessee Titans @ Cleveland Browns
The Titans would walk this game if they had a serviceable defence, but they don't. They should be able to put up points even though Delanie Walker isn't healthy he's expected to play, should see plenty of Derrick Henry in this one with Murray banged up as well. Kizer is now back in, if the Browns get behind early they'll be in for a long game.
Prediction: Titans by 10
9:05pm Kickoff
Dallas Cowboys @ San Francisco 49ers
9:25pm Kickoffs
Cincinnati Bengals @ Pittsburgh Steelers
Denver Broncos @ LA Chargers
Seattle Seahawks @ New York Giants
1:30am Kickoff
Atlanta Falcons @ New England Patriots
Todays Recommended NFL Tips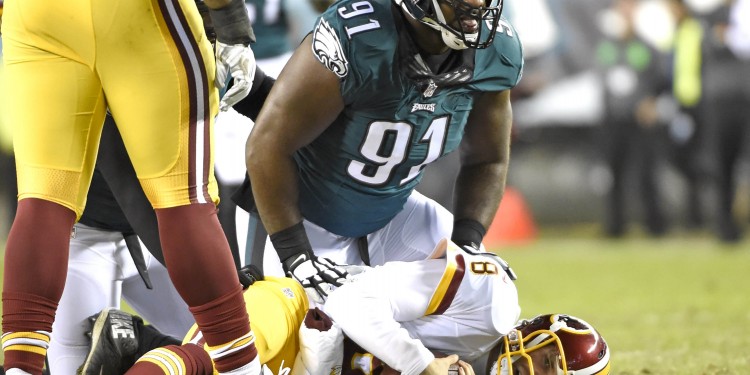 Todays Recommended NFL Tips