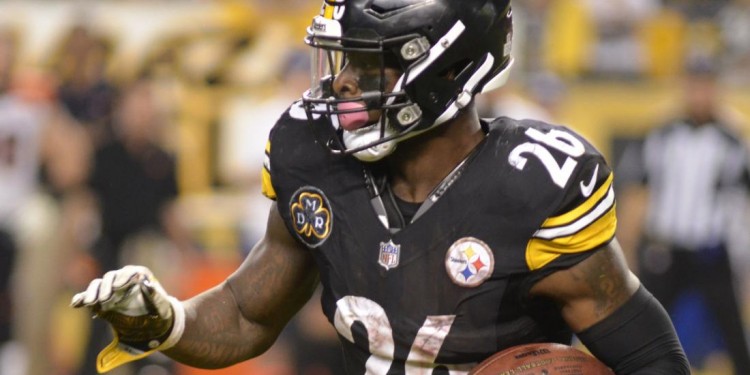 Just as a heads up games are an hour earlier this week with our daylight savings being ahead of America's.
1:30pm Kickoff (Twickenham)
Minnesota Vikings @ Cleveland Browns
Normally i'm against picking a team that is double digits favourites, but there are plenty I fancy today. The Browns quarterback situation is a mess, and unless they figure it out soon I can't see Hue Jackson not getting fired in the coming weeks. The Vikings defence is legit, and barring a miracle the Browns will be in for a long day. On the other side of the ball the Vikings offence will be happy knowing Myles Garrett is out with a concussion, and he's pretty much the only defender you worry about when playing Cleveland. I've got the Vikings dominating this one in another garbage NFL London game.
Prediction: Vikings by 20
5pm Kickoffs
LA Chargers @ New England Patriots
The Patriots lost their leader on defence for the year after finally looking like they were getting it together on that side of the ball. The Chargers have a lot of weapons, if they can get Melvin Gordon going early they could actually win this game. The Patriots offensive tackles will need to be up for this one to slow down Bosa & Ingram. Chargers will have around but I think they'll fall just short.
Prediction: Patriots by 3
Atlanta Falcons @ New York Jets
I'm not sold on the Falcons at all, which means they'll probably win by 30. They've started pretty much every game well before stalling on offence and letting the other team back into the game. The Jets have been playing hard despite having a pretty awful roster, and although I think they'll lose I can see them making a game of it.
Prediction: Falcons by 6
Oakland Raiders @ Buffalo Bills
The Raiders pulled off one of the best finishes i've seen in a while to upset the Chiefs last week, but their defence is still awful. The Bills have been playing great defence and will go into this one smiling looking at how bad that Raiders defence is. Lesean McCoy could be in for a big game, and the Bills should win as long as Tyrod Taylor can keep avoiding turnovers.
Prediction: Bills by 6
Indianapolis Colts @ Cincinnati Bengals
The Colts are worryingly bad without Andrew Luck, and I honestly have no idea how they've won two games this year. The Bengals defence is good enough to stop Jacoby Brissett, and I think this is the game the Bengals unleash Joe Mixon properly. If they get the run game going early this one could get ugly.
Prediction: Bengals by 17
Carolina Panthers @ Tampa Bay Buccaneers
The Bucs have been really underwhelming this year and that's mainly because of their defence. Winston has been moving the ball, but with Kuechly expected to return that Panthers defence will see how good the Bucs offence really is. Despite having no run game outside of Newton running I think the Panthers will win this one, Benjamin should have a huge game against the Bucs corners.
Prediction: Panthers by 6
Chicago Bears @ New Orleans Saints
The Bears have been winning in the ugliest fashion, but they've been winning. I don't think i've seen a team win by two possessions after only attempting 7 passes in a game before. However, the Saints offence is rolling now that they've moved the Adrian Peterson headache from early in the season. Both Kamara & Ingram have featured heavily, and the Saints are scary good on offence at home. The Bears won't be able to score more than 20, and I think the Saints will be around the 30 mark.
Prediction: Saints by 17
San Francisco 49ers @ Philadelphia Eagles
The Eagles are rolling at the moment, and until last week the Niners have been playing everyone tough. Despite losing Jason Peters which is huge, Philly will be happy they're only playing the Niners this week to figure things out. Wentz is playing too well for the Niners to cause him any problems, and I expect the Eagles pass rush to be in a position to tee off on CJ Beathard before the second half even starts.
Prediction: Eagles by 20
8:05pm Kickoff
Houston Texans @ Seattle Seahawks
Deshaun Watson has been putting up insane numbers and will have his starting tight end back for this one, but going into Seattle for a rookie QB is typically a disaster. Russell Wilson has been heating up, and without Watt & Mercilus the Texans just aren't the same defence. Doug Baldwin could be in line for a big game, and Sherman vs Hopkins will be an awesome matchup to watch.
Prediction: Seahawks by 10
8:25pm Kickoff
Dallas Cowboys @ Washington Redskins
The loser of this is essentially out of the divisional race which seems weird to say as it's only week 7. I wouldn't buy into the Cowboys too much after last week, they won convincingly but the Niners are not a good team. If Zeke gets going early this will get out of hand, but because of how bad the Cowboys secondary is I expect Cousins to be able to move the ball well. Sean Lee being back for Dallas has made a difference, but their corners are garbage. I like the Cowboys in a shootout.
Prediction: Cowboys by 6
12:30am Kickoff
Pittsburgh Steelers @ Detroit Lions
This will be a pretty low scoring game, Steelers have the best pass defence in the league so far, and the Lions can't run the ball. The Lions defence has also been sneaky good going against a Steelers offence that struggles on the road. Brown vs Slay will be fun to watch, but the Steelers should just continue to feed Leveon Bell until someone figures out how to stop it.
Prediction: Steelers by 6
Todays Recommended NFL Tips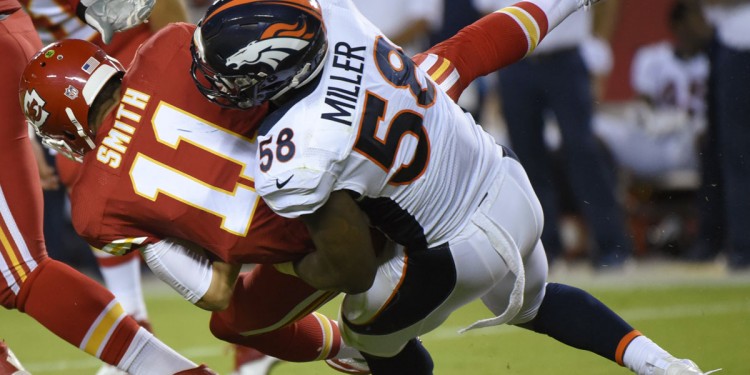 Todays Recommended NFL Tips