By Rhys Newman (@NewmanEagles) 16 October 2015
---
Sunday / Monday games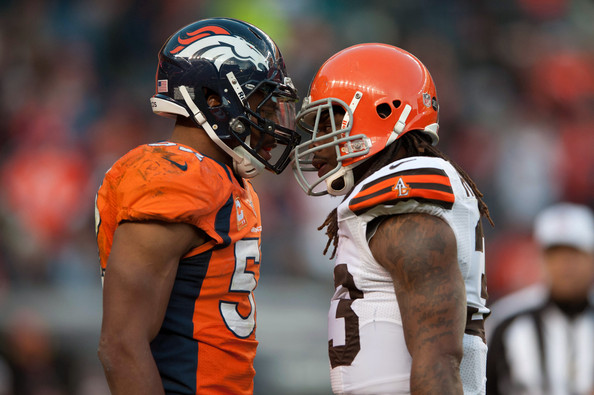 Arizona Cardinals @ Pittsburgh Steelers (6pm KO)
Despite the Steelers getting a big win against the Chargers last week, the Cardinals are the much better team. Their defence will cause Mike Vick problems, and I think their offence will be too much for the Steelers to handle. Larry Fitzgerald finally appears to be back to his best after a few down years, like him to get a touchdown or two.
Chicago Bears @ Detroit Lions (6pm KO)
Chicago have grabbed two huge come from behind wins in the last 2 weeks, despite having a pretty bad team aside from 2 or 3 players, but I see Detroit finally getting their first win of the season. Stafford should finally get it going with all the weapons he has, and the Lions have a much better team overall.
Cincinnati Bengals @ Buffalo Bills (6pm KO)
The Bengals pulled out a near miracle comeback against the Seahawks last week, and Dalton seems to be on pace for his best season by far. I like AJ Green to get a touchdown as he's been on form lately, and as good as the Bills defence can be at times, I think the Bengals are playing too well not to win. The Bengals defence is also one of the best in the NFL, and I think they'll cause the Bills problems.
Denver Broncos @ Cleveland Browns (6pm KO)
The Broncos defence has been absolutely lights out so far this year, and are the main reason the Broncos are still somehow undefeated. Manning seems to be struggling lately, but I see the Broncos grinding out another ugly win with their defence.
Houston Texans @ Jacksonville Jaguars (6pm KO)
If the Texans had a viable Quarterback they would probably win this game, but they don't. JJ Watt & Jadeveon Clowney will probably cause the Jags problems, but their offence has been playing really well lately, and the rest of the Texans defence are getting torched this year. If the Jags defence can stop the run & limit Deandre Hopkins, they'll get the win.
Kansas City Chiefs @ Minnesota Vikings (6pm KO)
With Jamaal Charles being done for the year the Chiefs could really be in trouble. The Vikings have quietly put together a very good defence, and the Chiefs always struggle to score touchdowns outside of Charles & Kelce, and they have to stop Adrian Peterson on the otherside of the ball. I like Peterson to get a touchdown and the Vikings to win fairly comfortably in the end.
Miami Dolphins @ Tennessee Titans (6pm KO)
The Dolphins have been absolutely horrific so far this year, and after their coach getting fired in their bye week I can't see them turning anything around too soon. Mariota has been consistent for the Titans, and their defence is extremely underrated. I see the Titans getting the win.
Washington Redskins @ New York Jets (6pm KO)
The Redskins almost pulled off an upset last week, but lost in overtime with a pick 6 that probably shouldn't have been thrown. Chris Ivory & Brandon Marshall have both been having great seasons for the Jets, and after their bye week I can see them both having big games. I like the Jets to win this one fairly comfortably, as their defence will be too much for the Redskins.
Carolina Panthers @ Seattle Seahawks (9:05pm KO)
Seattle blew it last week with a big lead, and I can see them playing twice as angry this week because of it, especially at home. Their home record in recent years is ridiculous, and as much as I like Cam Newton, I think the Seahawks will slow him down. It should be a close game because the Panthers defence should keep them in it, but with Marshawn Lynch coming back the Seahawks should take it in a game they really need to win.
Baltimore Ravens @ San Francisco 49ers (9:25pm KO)
The Ravens really need to start getting some wins together, and I think they beat the Niners this week. Although they don't have Terrell Suggs, they may still have the best set of Linebackers in the NFL. I think they'll be able to limit Kaepernick's running, which is just about the only thing he can do.
San Diego Chargers @ Green Bay Packers (9:25pm KO)
This game should be really high scoring. The Chargers are starting to lose a lot of ground in their division and need to start putting wins together, but Aaron Rodgers is way too good at home. He wasn't at his best last week, but the Chargers defence isn't as good as the one he had to face last week. I see both Rivers & Rodgers having huge games, but the Packers will get the win.
New England Patriots @ Indianapolis Colts (1:30am KO)
Brady is unstoppable so far this year, as is on pace for the best yardage season for a Quarterback in NFL history. After Gronkowski has a really quiet game last week, there's no way that happens twice in a row, I can see him maybe getting 2 touchdowns, but one at least. Andrew Luck should have his best game of the season so far as he's been struggling as of late, but the Patriots should win comfortably, as the Colts defence isn't very good.
---
---
Monday Night Football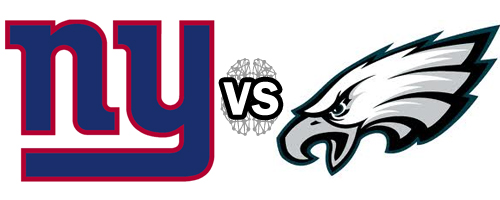 New York Giants @ Philadelphia Eagles (1:30am KO)
Betting on my own team has cost me so far this year, but with the Giants receivers being banged up, and the way the Eagles defence has been playing lately the Giants offence might struggle. As always with a rivalry game anything can happen (the game on Thursday for example), but Eli Manning hasn't thrown a single touchdown in Philly since 2012. Although the Giants will put up a better effort defensively than the Saints did against the Eagles last week, if the Eagles get their run game going early the Giants could be in trouble. I've got Philly winning.
---
---
The Bets
 Main Accumulator
 Alternative Point Spreads
(On Bet365, go to NFL > Main Props > Alternative point spread 2-way)
Arizona Cardinals -2.5 v Pittsburgh Steelers @ 8/13
New England Patriots -6.5 v Indianapolis Colts @ 8/13
Cincinnati Bengals -2.5 v Buffalo Bills @ 20/29
Philadelphia Eagles -2.5 v New York Giants @ 4/7
(odds with Bet365 as of Friday)
 4 folds @ 5.92/1, I've gone for £20 stake which returns £138.57
---
Side Bets
 Anytime Touchdown Scorers Accumulator
(On Bet365, go to NFL > Score props > Touchdown scorers)
Larry Fitzgerald (Cardinals v Steelers) @ 9/10
AJ Green (Bengals v Bills) @ 5/6
Chris Ivory (Redskins v Jets) @ 4/6
Rob Gronkowski (Patriots v Colts) @ 4/11
Adrian Peterson (Chiefs v Vikings) @ 2/5
 5 folds @ 10.08/1, I've gone for £10 stake which returns £110.83
---
Team Touchdowns Acca (My "banker" for this session of games to cover my other bets)
(On Bet365, go to NFL > Team Props > Team Touchdowns 2-way)
Cincinnati Bengals over 1.5 @ 1/4
Jacksonville Jaguars over 1.5 @ 4/9
Minnesota Vikings over 1.5 @ 1/4
Green Bay Packers over 2.5 @ 3/10
New England Patriots over 2.5 @ 2/7
5 folds @ 2.77/1, I've gone for £20 stake which returns £75.44
---
Long Odds Accumulator
(All of the spreads used are found on "game lines", and those without spreads are just that team to win on "moneyline")
Arizona Cardinals -3.5 @ 10/11
Detroit Lions - -3.0 @ 10/11
Cincinnati Bengals -3.0 @ 5/6
Denver Broncos @ 1/2
Jacksonville Jaguars @ 20/23
Minnesota Vikings @ 25/48
Tennesse Titans @ 5/6
NY Jets @ 2/5
Seattle Seahawks @ 20/61
Baltimore Ravens @ 10/13
Philadelphia Eagles @ 10/21
11 folds @ 252.66/1, I've gone for £1.43 stake (getting rid of some change in my account), which returns £362.74
---
These are the stakes I am comfortable betting with, and I have planned my banker bet to cover my spread accumulator & the touchdown scorers accumulator. I recommend placing the bets proportionally, but the stakes are entirely up to you.
---
We recommend that you use Bet365 for all of your NFL bets. Bet365 have a massive range of markets and are one of the leading bookmakers for NFL betting. If you are not a Bet365 customer then click here for a 100% bonus! Sign up by clicking here, deposit anything up to £200 and you'll get the same amount free!