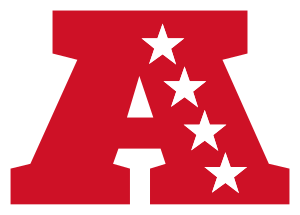 AFC East
(1) New England Patriots - Everyone is waiting for Brady to hit the wall but I think he's got plenty left in the tank. Gronkowski retiring certainly hurts him but he hasn't really been fully healthy the last two seasons and Brady has still delivered. Their defence will be good enough with a bunch of no name players (outside of Gilmore & Bennett), but I still like the weapons they have on offence. Sony Michel is solid, Burkhead is a solid backup, and James White is basically an extra reciever. Julian Edelman will get you 900 yards and 6/7 TDs a season, N'Keal Harry is a rookie worth being excited about, Josh Gordon has all the potential in the world and seems to be turning a corner after being reinstated into the league. They have also taken a chance on Demaryius Thomas who could be over the hill, but if anyone can get the most out of 'past it' offensive players it would be the Patriots. They'll probably drop a game or two early on in the season against teams they should beat, but they have one of the easiest strength of schedule % in the league, resulting in them going on a run leading up to the playoffs and ending up with the #1 seed in the AFC again. 
(2) New York Jets - I liked what I saw of Sam Darnold in his rookie season, and typically year one to year two are when quarterbacks make their biggest jump. Now that he has Enunwa healthy, Crowder in the slot and Robby Anderson (when he isn't suspended), there is reason to think he will improve. A young quarterback's best friend is a reliable run game, which is why the Jets went out and signed Le'Veon Bell who has proven he can carry a 20-25 rush attempts per game workload over multiple seasons. Defensively the Jets have the potential to be nasty, with Leonard Williams & Quinnen Williams up front, one of the best linebackers in the league in CJ Mostly who they signed from the Ravens, with a promising young secondary. I don't really like Adam Gase all that much, and I think it's too soon to be projecting the Jets to make the playoffs, but Joe Douglas will find them talent to work with over the next few seasons, I can see them getting 7/8 wins this year.
(3) Buffalo Bills - Buffalo are another team that are still a year or two away from being dangerous. If Josh Allen gets given some weapons to work with (John Brown is a nice addition as a deep threat), the Bills will be fun to watch for years to come. Lesean McCoy and Frank Gore are serviceable running backs but they're way past being able to carry a team on their own. The Bills defence will keep them in a lot of games, I like Frazier as a defensive co-ordinator and Sean McDermott is a good defensively minded head coach, they a solid D-line, Edmunds has the potential to be an all-pro linebacker, and Tre'Davious White has all the traits of an elite corner. Like the other teams in their division they have a pretty soft schedule, but i'm not sure they have the talent on offence to take advantage of it just yet. Should end up with around 6 wins.
(4) Miami Dolphins - I'm not quite sure what the Dolphins have been doing over the last few years but they somehow have $37 million tied up in dead money, paying Ndamukong Suh & Ryan Tannehill despite neither of them being on their roster anymore. I like that they've taken a chance on Josh Rosen to see if he can be their answer moving forward at quarterback, but why sign Ryan Fitzpatrick to start in front of him? Fitzpatrick's career pattern - sign for new team put up really good numbers, team gets comfortable with him and pays him, stats go down the toilet before signing for a new team. Point being he's a good one year stop gap, but if their plan is to tank and make a run for another quarterback in the next draft or two why trade a second round pick to get Rosen? (end rant). As far as this season goes they have an inexperienced head coach, a couple of nice pieces on offence (Drake, Parker, Gesicki), but not enough to be relevant this year. Defensively I like their secondary (Howard is an elite corner and Jones is an elite safety), but their defensive line isn't as strong as recent years and outside of Kiko Alonso their linebackers are pretty average. They have the toughest schedule out of all the teams in this division, but I have them at around 4 wins.
---
AFC South
(1) Jacksonville Jaguars - The Jags are built to run the ball and play defence, as long as they have a quarterback that can look after the ball and do just enough to put point up here and there it works. Last season it obviously didn't work with Blake Bortles, this year it should with Nick Foles. I'm not expecting him to have production anywhere close to what he had in Philadelphia, but with Westbrook, Chark, Lee & Cole all options on the outside he has a chance to be productive. Defensively I think they got a bargain in the draft with Josh Allen, who will get eased in as a rookie spelling Ngakoue & Campbell when they need rest. Their linebackers are still strong and they have one of the best starting corner partnerships in the NFL in Ramsey & Bouye. I just think with their defence and the safest quarterback in the division they'll make it to 9 wins which should be enough to wrap up the division.
(2) Houston Texans - I almost picked the Texans as divisional winners but i'm still not convinced. Their offensive line is still a real concern, i'm still not sold on Watson at quarterback, Lamar Miller is now out for the season with an ACL injury leaving Duke Johnson as their primary back, and their defence is pretty thin across the board. They have weapons on offence (Hopkins is the best receiver in the league IMO), I just think they have too many uncertainties on both sides of the ball to justify picking them above Jacksonville. Clowney wants out, if JJ Watt doesn't play 16 games their defence falls apart. They get given a lot more respect than they deserve because they have a habit of getting blown out then scoring a lot in garbage time, which why i'll only be betting on them when there's a point over I like. Prediction - 8 wins.
(3) Tennessee Titans - If you're desperate enough to bring in Ryan Tannehill you'e basically confirmed you don't trust your starting quarterback to 1) stay healthy 2) be the answer for your team going forward. Mariota isn't bad enough to release as he has shown flashes, but he almost falls in line with Andy Dalton on the quarterback scale (too good to cut, too bad to win you anything significant). Their team doesn't really have any holes but they don't have any elite talent either, don't tell me Derrick Henry is a legit starting running back because he isn't. Davis & Walker are good receiving options and I like Dion Lewis, but that is about it on offence. Defensively Jurrell Casey is one of the better defensive tackles in the conference, and Byard is an elite safety. Again though outside of those one or two big names there isn't a whole lot to be excited about. I have them finishing at 6/7 wins mainly because their schedule is brutal, and they don't have the star power to pull a few games out of the hat like the Texans do.
(4) Indianapolis Colts - Andrew Luck retiring sucks, there's no other way of saying it. I like Jacoby Brissett and I don't think he gets enough recognition, but he's no Andrew Luck. This should have been the season it all came together and they made a deep playoff run, mainly because they have an offensive line that can actually block for the first time in the last 7 years. TY Hilton is one of the premier big play receivers in the league, Parris Campbell is an exciting big play rookie receiver, Eric Ebron couldn't stop catching touchdowns at tight end last year, and they have a healthy stable of running backs. On defence they have Darius Leonard coming off one of the most impressive rookie seasons for a linebacker I can remember, and an aged but still effective Justin Houston to aid their pass rush. I do feel sorry for the Colts this genuinely could have been the year they made a statement, but I guess it's karma for letting your franchise quarterback get killed behind a terrible offensive line and giving him no help for the last 7 years. Prediction - 6 wins.
---
AFC West
(1) Kansas City Chiefs - I'm not quite sure how Tyreek Hill isn't being punished for abusing his 3 year old son but regardless I bet Patrick Mahomes is glad his deep threat is still on the field with him. With receiving options of Hill, Kelce, Watkins (if he can stay healthy) and now explosive rookie Mecole Hardman, there's no reason to believe Mahomes can't explicate his success from last season. The Chiefs have one of the toughest schedules in the league, but with their offence putting up 30 points a game comfortably their defence just needs to be serviceable and they'll be just fine. Andy Reid teams typically start the season strong and stumble a bit toward the end (I have them going 7-1 in their first 8 games), they're definitely a team to back early on for Super Bowl winners then sell high and trade out later in the season (if you don't think they'll go all the way). Prediction - 11 wins.
(2) LA Chargers - It was very tempting to back the Chargers to win the division again this year, but with the Derwin James injury and Gordon holding out, added to their tendency to start really slowly I couldn't do it. Hunter Henry is finally healthy and I hope it stays that way as he's a really exciting young tight end, Allen seems healthy again, Rivers is always good for top 10 quarterback numbers, and their defence still has that dynamic duo of Bosa & Ingram at the two end positions. Their defence on paper is solid across the board but Derwin James give them that x-factor on the back end, but when he comes back they should be poised for another late season run. I have them with the same record as the Chiefs, but until Rivers can beat the Chiefs in Kansas City they will be finishing second in the division on 11 wins.
(3) Oakland Raiders - The hardest schedule in the league, the hard knocks distraction, Antonio Brown causing a new headache for the coaching staff and players on a weekly basis I would be stunned in the Raiders are relevant in any way this year. Derek Carr is a pretty average quarterback and it seems obvious to me Gruden is just biding his time to draft a quarterback he really wants in a year or so. Antonio Brown puts up unreal numbers but it's getting to the stage where I don't think he's worth the distraction. Tyrell Williams was a nice addition, and JJ Nelson is a good deep threat. Their defence has some nice players in the secondary, but their best linebacker being Vontaze Burfict is a bit of a concern (more a matter of when not if he gets suspended again). It will be fun to follow the drama with the Raiders this season but if you're a fan of the team good luck to you. Prediction - 5 wins.
(4) Denver Broncos - Joe Flacco isn't the answer at quarterback, and I give it until week 10 before Drew Lock gets his shot as the starter in his rookie season. Sanders should still put up solid numbers (won't be touching him in fantasy football though), and Noah Fant should see plenty of targets as Flacco typically likes throwing to his tight ends. Defensively they are still a force up front with Von Miller & Bradley Chubb, but if your team can't get a lead, having a pass rush isn't going to be of much use to you. They will get a few wins at home early in the season (teams always struggle going to Denver in weeks 1-4 due to the altitude and not being at mid-season fitness yet), but I think the wheels will fall off pretty quickly and they'll start planning ahead to the draft again. Prediction - 4 wins.
---
AFC North
(1) Baltimore Ravens - My value pick for divisional winners. Their defence is solid year after year, and although they've lost CJ Mosley in free agency weakening their linebacking core, their secondary now consists of Jimmy Smith, Marlon Humphrey, Tony Jefferson and Earl Thomas. Thomas is who made the 'legion of boom' in Seattle what they were, he immediately improves any defence he joins. As long as they can generate the pass rush (their co-ordinator does love to blitz), they have the secondary to hold up. Offensively Lamar Jackson is pretty limited in a throwing capacity, but with their solid offensive line and Mark Ingram now being their primary running back (huge upgrade over Gus Edwards), expect plenty of read option and extended drives. The Ravens are the only team other than the Bears that seem to still believe in the 'defence wins championships' mentality, and they finished the 2018 season with the best defence in the league. I like the Ravens a lot more than most this year, they're extremely tough at home and as long as Jackson doesn't take a backward step they'll be winning the division with 10 wins.
(2) Cleveland Browns - I am a massive fan of Baker Mayfield and I think he'll do very well with Beckham, Landry, Njoku, Chubb & Hunt at his disposal. Their offensive line is solid, but my main concern is their offensive depth. If Odell or Landry get hurt are they still thought of as the new 'dream team'? I'd have them finishing behind the Ravens & Steelers in the division. Their defence is absolutely stacked which bodes well, Garrett, Agunjobi, Richardson, Vernon (who the Giants were kind enough to pay a large portion of his salary while he plays for the Browns) make up a scary defensive line. Denzel Ward lit it up as a rookie and nothing suggests he will regress going into year two. They have the talent of a legit Super Bowl contender, but this just feels like a dream team that won't pan out like they're hoping. I think they'll make the playoffs as a wildcard due to losing tie-breakers to the Ravens. Prediction - 10 wins.
(3) Pittsburgh Steelers - Many seem to have written the Steelers off after losing Le'Veon Bell & Antonio Brown this off-season, and while I think that's an over-reaction I think they do take quite a big step back. James Conner showed last season he can fill the void at running back (not quite the same production but he's a solid starter), and Juju Smith-Schuster is clearly ready for #1 receiver production. Their offensive line is still solid and Roethlisberger will give you top 10 production as he always does. Defensively up front Cam Heyward is a monster, I like TJ Watt, their secondary concerns me though. Pittsburgh don't have an elite defence to rely on anymore, and to be honest if Heyward gets hurt their defence would be in big trouble. I think they'll be able to keep up with offensive teams as they can put up points, but I see them regressing a bit and finishing just short of the playoffs on 8 wins.
(4) Cincinatti Bengals - The Bengals have firepower on their starting offence, but AJ Green will be missing the first few weeks, John Ross can't stay healthy in general, Eifert had a really bad injury last year and has a history of injuries, which basically leaves Andy Dalton with Joe Mixon. Mixon is good but he can't really an offence on his own, and with the state of their defence I don't think they'll be in a position to run the ball a lot. Geno Atkins & Dre Kirkpatrick are the only players I like on their defence, meaning a defensive tackle past his prime and a serviceable corner are their best players, I really don't see this season ending well for them. Prediction - 4 wins.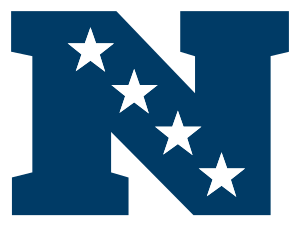 NFC East
(1) Philadelphia Eagles - If Carson Wentz stays healthy we will be seeing an Eagles vs Patriots Super Bowl rematch. I am slightly biased, but the weapons they have on offence are scary. Ertz & Goedert are as good a tight end duo as there is in the league, Jeffery is still a productive #1 receiver, Desean Jackson is still a legit deep threat, Agholor is a great slow receiver, Jordan Howard is a solid starter, Sproles can still make plays, Miles Sanders will get chances later in the season and if you haven't seen any of his Penn State highlights get on youtube. Their line is still one of the best in the league and they now have a legitimate backup behind Jason Peters in rookie Andre Dillard. Defensively they will be better than last year, Malik Jackson lining up next to Fletcher Cox on the defensive line should be illegal, and Brandon Graham paired with Derek Barnett makes them one of the better defensive lines in the NFL. They are thin at linebacker but Bradham is very good, and they still boast one of the best safeties in the league in Malcolm Jenkins. If Sidney Jones can add something now that he's had a full & healthy off-season this defence could be top 10. But if Wentz gets hurt again (I will rage if he does), then all of what i've just typed means nothing. Prediction - 12 wins.
(2) Dallas Cowboys - The Cowboys entire season depends on when/if Zeke shows up. If he shows up early in the season they will be in the playoffs, if he doesn't Dak Prescott will have to carry the team, and as we've seen he's as good as his running back is each week. Amari Cooper and Prescott also need extensions soon, and if Dak is asking for $40mill/season this could be his last year in Dallas. Defensively the Cowboys are very good, their line generates pressure, they probably have the best group of linebackers in the league, and Byron Jones gets better every time I watch him play at corner. They will probably split the season series with the Eagles, but the Eagles have a significantly easier schedule and the better offence. They will make the playoffs in a wildcard spot and finish with 10/11 wins.
(3) Washington Redskins - Washington are a weird team, if they had a quarterback and another weapon on offence they would be playoff contenders. They somehow have 4 viable starting running backs in Adrian Peterson, Samaje Perine, Derrius Guice (who is yet to play due to injury last season but he can play) and Bryce Love. Their offensive line is one of the better units in the league when Trent Williams is playing, but at the moment he's holding out for a trade due to a falling out with the medical staff of the team (no I haven't heard of that before but this is the Redskins). Defensively they have two starts in the secondary in Josh Norman and their star safety they stole from the Giants in Landon Collins. Kerrigan is one of the most underrated linebacker/pass rushers in the NFC and has been productive for years, but if their offence can't put up points it doesn't really matter. In theory if they get a lead they'll be tough to beat, but Case Keenum isn't going to run up a score on you with that supporting cast. It will be interesting to see when Haskins gets his chance, but I think aside from pulling off a few upsets this season they won't really be making much noise. Prediction - 6/7 wins.
(4) New York Giants - Unless the Giants get rid of Dave Gettleman soon they are in danger of becoming the new Cleveland Browns. They have a generational talent at running back (Barkley is the best in the league already and he's only played one season), to trade arguably the best receiver your franchise has ever had who is also in his prime. They have a quarterback who probably should have retired two years ago, who should hand the reigns over to rookie Daniel Jones at some point toward the end of the year. I really like Engram at tight end, but with Tate suspended for the first four games and their other good receiver in Sterling Shephard being a slot guy, it looks like they'll be giving Barkley the ball on pretty much every play again (which they should). Defensively they have lost their top pass rusher in Olivier Vernon, and don't really have much else on the defensive line unless Dexter Lawrence can make an impact in his rookie season. Their linebackers aren't great but their secondary is a strength. If Peppers can be used properly he will make plays, Janoris Jenkins is still a very good corner and I was really high on their rookie Deandre Baker in the draft. I see the Giants getting a couple of close wins and Barkley should have another big season, but I can't see them getting anywhere near the playoffs or anything of note. Prediction - 4/5 wins.
---
AFC South
(1) New Orleans Saints - The Saints won't be getting to 13 wins like they did last year, but they should still come out on top in the NFC South. Brees should start slowing down soon, but until he does he will keep feeding Michael Thomas & Alvin Kamara. Losing Ingram in the off-season wasn't ideal, but Sean Payton always seems to keep extra running backs and they have plenty of depth with Jacquizz Rodgers & Latavius Murray. Jared Cook could be lethal with Brees throwing him the ball, and they still have the quarterback/running back/utility player? in Taysom Hill to keep defences guessing. Defensively their pass rush is respectable with Cam Jordan & Marcus Davenport, Demario Davis coming over from New York improves their linebacking core, and when they play error free their secondary is pretty decent too. I don't see them being the powerhouse they were last year, but I think they edge the Falcons due to their schedule being a lot softer. Prediction - 11 wins.
(2) Atlanta Falcons - I have never really been a fan of Matt Ryan or the Falcons (nothing personal just always thought he's overrated), but they are primed to take a huge step forward this year. Julio Jones is still unstoppable, Ridley made an instant impact as a rookie, Sanu rounds out probably the best receiving trio in football. If Freeman can stay healthy they can be a top 5 offence, and Ryan could put up really good numbers. The main reason they struggled last year was because of the number of players they lost to season ending injuries. Their defence will now get Keanu Neal & Deion Jones back which is huge for linebackers/secondary, but I still don't think they have enough on the defensive line to cause teams many problems. Atlanta won't be far off the division title, but I think they'll fall just short unless they sweep their two games series with the Saints in November. Prediction - 9/10 wins.
(3) Carolina Panthers - Cam Newton carrying an injury into the season isn't an ideal start for the Panthers. I love the signing of Chris Hogan as he provides a reliable third down target for Newton, DJ Moore can stretch the field and hopefully they can find a way to utilise Curtis Samuel via bubble screens/quick passes. Greg Olsen returns from injury which is huge, Newton looked lost without him at times last year. Their defence should be solid as usual, Kuechly is arguably the best linebacker around, they add Gerald McCoy to a defensive line that already has Kawann Short & Dontari Poe, and they are hoping Brian Burns can make an impact as a rookie. Eric Reid was an interesting addition to their secondary last year and seemed to make some plays, Bradberry is a tidy corner but I wasn't so high on Donte Jackson coming out of the draft at the other starting corner position. Unless Newton was replicate his MVP season I can't see more than 7/8 wins for the Panthers.
(4) Tampa Bay Buccaneers - This is the final year of the Jameis Winston experiment, if he doesn't sell himself as a franchise quarterback this year (I've never been convinced), they will try and take a run at Justin Herbert or Tua Tagovailoa in the 2020 draft. Mike Evans is a top 5 receiver in anyone's eyes, Godwin is a decent #2 option, Howard & Brate are a good tandem at tight end, but their offensive line needs help. Defensively they don't have anything up front aside from Ndamukong Suh, however Devin White, Lavonte David & Deone Bucannon make one hell of a linebacking core. Their secondary is poor so they will be giving up a lot of points this year. The Bucs will end up with 3/4 wins and net a top 5 pick in the 2020 draft.
---
NFC West
(1) LA Rams - I NEARLY backed the Seahawks to win this division, but the Rams still have enough talent on offence for me to confidently say they'll retain the division title. The Rams are fun to watch, but I can't but think it's only a matter of time before a) Sean McVay gets figured out (most 'trend' coaches do *cough* chip kelly *cough*), and b) Todd Gurley's knee completely gives out on him. Cooks Kupp & Woods all return as receiving options so their offence will be fine for the time being. Defensively they lost Suh to free agency, but added Clay Matthews (he's past it but will still contribute), and Eric Weddle adds veteran leadership at safety. Talib is still a very good corner, Peters will still get beat a lot but get you multiple interceptions a season. To be honest as long as Aaron Donald is healthy their defence is above average so it doesn't matter who else they play. I can't see them getting to 13 wins but they should be able to retain the division with around 10/11 wins.
(2) Seattle Seahawks - This is now completely Russell Wilson's team with every member of the legion of boom now either retired or with another team. The Seahawks have added some players to help protect Wilson (Duane Brown being the main one), in the hope that he doesn't have to scramble to complete a 10 yard pass anymore. Tyler Lockett and Jaron Brown are speedy deep threats, and they added DK Metcalf in the draft (imagine the hulk as a sprinter), who i'm not personally a fan of but he adds another speed orientated mismatch for defences to worry about. I'm not sure what will happen in the backfield with Chris Carson/Rashaad Penny in terms of who will be starting, but I don't think Seattle know either to be honest. Defensively losing Frank Clark hurts, and although Ansah is a downgrade as his replacement they made the best of a bad situation. KJ Wright & Bobby Wagner are still an incredible linebacker pairing, but their secondary needs help. The Seahawks could be involved in some high scoring games this year with a much weaker defence and Wilson scrambling around to buy time for his speed receivers to get deep. Prediction - 10 wins.
(3) San Francisco 49ers - As soon as Jimmy Garoppolo got hurt last September you knew the Niners season was dead in the water. I'm not sure why the 49ers haven't given Jimmy G (cannot be bothered typing his full name again) any help at receiver, Kittle is one of the best receiving tight ends in the league I get that, but Dante Pettis is currently their #1 target heading into the season? Defensively they have added Dee Ford and Nick Bosa who should make an impact instantly to a defensive line rotation that already has Solomon Thomas, DeForest Buckner & Arik Armstead. The rest of their defence leaves a lot to be desired but assuming Jimmy G can put some point on the board and they can let that defensive line get after the quarterback they could win plenty of games, maybe not this year but soon. Prediction - 6 wins.
(4) Arizona Cardinals - Rarely do you see a team happy to have drafted their 'franchise quarterback' in back to back drafts, but FairPlay to the Cardinals for quickly decided Rosen wasn't their answer at quarterback and taking Kyler Murray first overall. The fact that he wasn't even sure if he wanted to play football over baseball until recently is a slight concern, but for the time being he should be fun to watch. His highlights from Oklahoma are fun to watch, and what better receiver to have to break in a new quarterback than Larry Fitzgerald who seemingly has to get used to a new quarterback every year. Crabtree & Christian Kirk are ok, but David Johnson will getting plenty of touches to take the pressure off of Murray. Defensively It will be weird seeing Suggs not in a Ravens jersey, but him playing alongside Chandler Jones will be fun. Jordan Hicks is a great addition at MLB if he can stay healthy (big if), and their secondary is pretty solid. This season is basically just seeing what they have in Murray, they won't be pushing for a playoff spot or anything yet. Prediction - 5 wins.
---
NFC North
(1) Chicago Bears - Still not a fan of Trubisky, but I am a massive fan of the Bears defence and decision to draft David Montgomery at running back. The Bears offence is built to put up 20 points and play with a lead, by the end of the season we should why they draft Montgomery to be the hammer to close games out. He shattered the college football broken tackles record (120 against the old record of 80ish), and could be the new beast mode to replace Marshawn Lynch in the NFL. Their defence doesn't have any holes, Mack is still a yearly candidate for defensive player of the year, and I only see them improving on last season. Prediction - 11 wins.
(2) Green Bay Packers - I am finally at the stage where I stop picking the Packers to win the Super Bowl every year because I think this is the season they all stay healthy and go on a run. Aaron Rodgers is the best quarterback in the league, but until he can stay healthy that doesn't count for a lot. As far as i'm aware their offensive line has all of it's starters, his receivers are healthy, but until that holds up for the first half of the season I wouldn't be getting my hopes up. Letting Clay Matthews walk on defence was a strange one I didn't see coming, especially seeing as their pass rush hasn't been that good even when he was part of it. I like the signing of Za'Darius Smith at linebacker, and Jaire Alexander is a great young corner to build around. I'm still not convinced they have added enough defensively (sounds familiar), but if Rodgers can play 16 games I don't think it will matter. I have the Bears just edging them for the division on tie breakers, despite them both finishing on 11 wins.
(3) Minnesota Vikings - What I have seen of the Vikings in pre season - Dalvin Cook is healthy which is a good sign, but Kirk Cousins is still not that good which is very worrying. Their offensive line has looked about the same which has been a problem, but i'll give it a few weeks into the season before completely writing them off. The Vikings defence is probably the most complete in the league on paper, but for some reason they always seem to underperform in bigger games. Resigning Anthony Barr was smart (pretty sure it was announced he signed elsewhere then he changed his mind but still), and adding Linval Joseph is a solid depth move on the defensive line. The Vikings are a good team across the board apart from offensive line and quarterback (my opinion), and until they move on from Cousins I can't see them making a decent playoff run. Prediction - 9 wins.
(4) Detroit Lions - Until this week I had completely forgotten Danny Amendola has signed with the Lions, they have some tidy weapons if they can all stay healthy. Kerryon Johnson might finally be their answer at running back and not having a viable starter there pretty much since Barry Sanders. TJ Hockenson was a great pick in the first round, I just hope it isn't a repeat of them drafted Eric Ebron and never bothering to figure out how to get him the ball. Defensively Damon Harrison (snacks) immediately makes your run defence solid, and adding Trey Flowers in the off-season will certainly help the pass rush, but I still think they're lacking talent on defence. Darius Slay is a good corner, but other than Harrison & Flowers they have a bunch of nobodies really. I'd like to see the Lions do well because I really like Matt Stafford, but unless Matt Patricia can replicate the New England way of turning a bunch of nobodies into a good defence I can't see them winning more than 6/7 games.