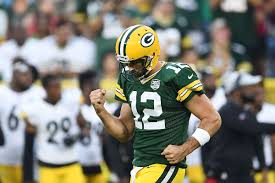 6pm Kickoffs
Bills @ Ravens
The Ravens recorded against young/inexperienced QBs in recent years is impressive. Peterman gets the start for Buffalo and I expect him to be sat on the bench before the 4th quarter starts in this one. I won't be touching the Ravens -7/7.5 on this as the Bills should still play serviceable defence, but they could just as easily get blown out. Either way, I can't think of any outcome that doesn't involve the Ravens winning.
Prediction - Ravens by 6
Bengals @ Colts
Value single of the day for me on the Bengals moneyline (currently just above Evens). If you take Luck out of the Colts lineup the Bengals would be favoured heavily, and outside of TY Hilton the Colts have still failed to give him any noticeable help which seems to be the story year after year. The Colts defence should get torched, with Mixon running behind a much improved offensive line and all those weapons at Dalton's disposal.
Prediction - Bengals by 3
Texans @ Patriots
This should be the highest scoring game of the week. Texans defence is solid but Brady at home puts up points regardless. On the other side of the ball Watson will be looking to carry on from his impressive rookie season that was cut short through injury. I won't be touching a spread/moneyline bet for this outside of maybe backing the over, but unlike most i'm still not sold on Watson enough to back the Texans here. Majority of his production came in garbage time in a small sample of games, but hopefully be proves me wrong.
Patriots by 10
Jags @ Giants
I'll have Redzone on the TV but this is the game i'll be watching closely on the laptop. Saquon Barkley's debut against the best defence in league, Odell vs Ramsey, Bortles vs himself, should be plenty of talking points after it regardless of the result. If the Giants went into this with the offensive line they had last year Eli Manning probably wouldn't survive, but the additions of Solder & Hernandez should at least give him a few chances. Should be a defensive struggle, Jags have the better defence.
Prediction - Jags by <3
Steelers @ Browns
One game I won't be touching at all in terms of spreads or o/u, a few props to be taken though. Weather for this is meant to be horrific and Bell won't be playing which means a heavy dose of James Connor. Strangely the Steelers average more pts/game without Bell, but Roethlisberger isn't the same on the road. The Browns won't be a laughing stock this year because Tyrod Taylor doesn't turn the ball over much, and I expect their defence to keep them in this one before the Steelers eventually sneak it.
Prediction - Steelers by <3
49ers @ Vikings
Jimmy G vs Captain Kirk, this should be a fun one. The Vikings have better weapons, better defence as a whole, but the concern for them should be their offensive line. The 49ers have an under rated defensive front, and are more than capable of causing Cousins some problems. I'm very confident the Vikings win just because of their defence, but Cousins won't have it easy.
Prediction - Vikings by 6
Bucs @ Saints
The Bucs defence has improved in the off season, but enough to stop Kamara, Michael Thomas, Meredith, Ginn, I really doubt it. Brees is always good at home, and as much as I like the Bucs receiving options, I think the Saints defence is now good enough to stop them. Fitzpatrick will give the Bucs a chance, but even if Winston was playing i'd still pick the Saints in a blowout. Divisional games can be unpredictable, but I can't see any outcome apart from the Saints by double digits.
Prediction - Saints by 10+
Titans @ Dolphins
This one is a pick 'em for me. The Titans are better at pretty much every position, but they always make hard work of the teams should be beating comfortably. Kenyan Drake looked promising toward the end of last season, but the Titans run defence is pretty solid. Tannehill will need to throw it around some if the Dolphins want to win, but I think he'll struggle. The Dolphins defence has some nice pieces, but I think the Titans have enough on offence to get the win.
Prediction - Titans by <3
9:05/9:25pm Kickoffs
Chiefs @ Chargers
Andy Reid has an exemplary coaching record when he has extra time to prepare (see week one upset @ New England last year), and his record after bye weeks is near flawless. The Chargers typically start the season off slow, and Bosa missing is tough for them. Mahomes has plenty of weapons but the Chargers have a solid defence, the Chargers have almost as many weapons and the Chiefs defence is garbage. Rivers should have a field day on offence, regardless of the result I expect this to be a shootout.
Prediction - Chargers by <3
Cowboys @ Panthers
This is a tough game to pick, if the Cowboys o-line was 100% healthy i'd consider backing them, but we don't know how much of an impact Fredrick being out will have. Everything I heard of Dak in training camp wasn't good, and outside of Zeke and Hurns they literally have no weapons for him to work with, and the Panthers defence is very good up front. The Cowboys defence should be a lot better with all their suspensions/injuries seemingly behind them, but I think Cam gets the job done. Should be a defensive scrap, but I like Cam > Dak by a mile.
Prediction - Panthers by 6
Seahawks @ Broncos
In recent years the Broncos have a ridiculous record at home in the first two weeks of the season. Pretty random note but it makes sense, starters aren't 100% in shape after pre season, and playing at altitude isn't easy, Broncos are used to it therefore tend to do well. I don't like Case Keenum, but he still has Sanders & DT to work with, and a promising young running back in Royce Freeman. On the other side of the ball Russell Wilson will be scrambling a lot with Miller & Chubb coming after him, behind the weak offensive line of the Seahawks. I think it'll stay close just because they have Wilson, but I can't see the Seahawks winning this.
Prediction - Broncos by 3
Redskins @ Cardinals
Another game I won't be betting on in any way, a lot of unknowns in this one. I'm excited to see David Johnson back, Larry Fitz vs Josh Norman will be fun, AP vs one of his now many old teams will be good too. Alex Smith will checkdown a lot as the Cardinals love a blitz, expect plenty of Chris Thompson & Jordan Reed. as for the Cardinals I expect David Johnson to get the bulk of the work, mainly to protect Bradford. If I had to pick i'd say Cardinals just because they're at home, but no bets for me.
Prediction - Cardinals by 3
1:20am Kickoff
Bears @ Packers
At last a Bears vs Packers matchup that should actually be a contest. I would pay good money to see Aaron Rodgers' face when he heard the Bears had traded for Khalil Mack, who he'll get to meet tonight. The Bears front 7 is now borderline elite, but Rodgers should still have some success against their secondary. As for the Bears it'll be fun to see Trubisky let loose a bit this year, he'll get a decent opportunity against the Packers defence in transition mode. Capers moving on will benefit them in the long run, but there will be some growing pains. Should be closer than people think, but eventually the Packers win.
Prediction - Packers by 3
Todays Recommended NFL Tips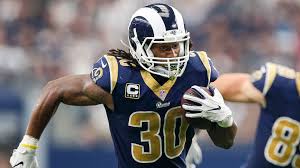 Todays Recommended NFL Tips