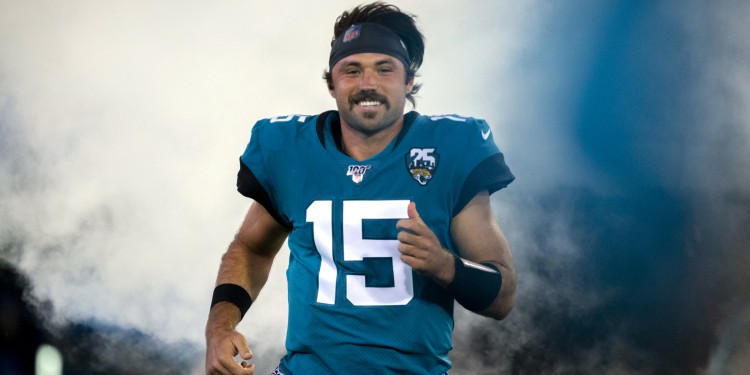 1:20am Game
Dolphins @ Jags
This should be a low key really good game. Neither team seems interested in playing defence, one quarterback has a phenomenal beard, the other has an uncle-rico moustache. I can't really pick a side as I have these teams rated pretty much the exact same, but as the o/u of 49 suggests we should see plenty of scoring. DJ Chark has now been ruled out of this one, so i'll be having a few quid on Keelan Cole to score. He already leads the team in targets and catches, and should see even more action with Chark being out. I can see Gaskin having a solid game for the Fins, especially in the passing game. Currently has 10 catches on 11 targets in 2 games, his over is at 2.5 and I like the over. I think the Jags win in a back and forth game, and i've got a few bets below. Props to my mate Jack who pointed out the Willhill one, managed to get 4/5 earlier, and considering the Jags to score 2 or more TDs is 2/9, the kicker to convert over 1.5 extra points is still great value at 7/10. Some other ambitious ones below to make it interesting, but i'll be having quite a bit down on the kicker prop.
Todays Recommended NFL Tips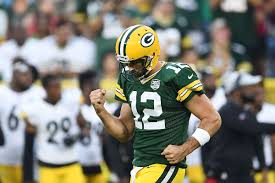 6:00pm Games
Bears @ Falcons
The Falcons went full Falcons last weekend, blowing a huge lead late against the Cowboys. Julio Jones being a game-time decision with a hamstring injury isn't ideal, but they still have the weapons to put up points. Probably going to get some stick for this when Trubisky throws 3 interceptions against this awful defence but I think the Bears win this one straight up. Montgomery should be in for a big game, take the ball out of Trubisky's hands and don't let him throw it away. There is some value is Ridley & Montgomery both to score, will have that in some form of bet below.
Bengals @ Eagles
This has to be a 'get right' game for the Eagles if it's ever going to happen this year. I know it's early, but they just look lost. Every team has injuries, the Eagles have them every year so if anything they should be at an advantage. Saw the line originally at +6.5, thought about loading up on the Bengals but to be honest this will either be a 1/2 point game the Bengals win or the Eagles blow them out. Miles Sanders should absolutely feast in this game, Bengals can't stop the run and if the Eagles are smart he'll get 20/25 carries. Quite like the over in this one, and some Sanders props.
Texans @ Steelers
Based on what i've seen so far from both teams, current line of -4/-4.5 is generous for Houston. The Steelers didn't make it look easy against Denver which explains why they've been undervalued here, but the Steelers are one of the best QB pressuring teams in the league through two weeks, Watson will be running for life in this one. Decastro is expected back for Pittsburgh which is huge, I don't see them having much trouble moving the ball. I've got the Steelers winning this one by double digits.
Rams @ Bills
Buffalo is serious value here at -2. They are still being undervalued, they could have been up by 40 against the Jets week one, but two turnovers in scoring territory took 14 points off the board. Last weekend similar story, scoreline really didn't reflect how in control the Bills were. The Rams have beaten two bad teams and have the support of the public because of it. I'll take the better QB with the better defence and arguably now better weapons.
Raiders @ Patriots
If the Raiders offensive performances from weeks one and two are anything to go by, this should be a fun one. Their defence is awful, and if Newton can replicate his SNF performance one punt for the Raiders could mean losing to be honest. Jacobs should be in for a big game, he should've scored last weekend against a much better run defence. Against an undersized Patriots defence, as long as he's healthy I like him to have a big game. I'll be avoiding the spread, like the over, really like Newton & Jacobs both to score.
49ers @ Giants
Giants +3.5 is a great bet here. The 49ers have lost so many impact starters on both side of the ball, many of them last week in the same stadium this game will be played in. Their players have spent all week complaining about the pitch being the reason, if they spend the game worried about getting hurt chances are they won't play very well. With all the pass rushers missing Daniel Jones should have sufficient time to pick apart the 49ers secondary, and i'm not sure Jimmy G (if he even plays), has the weapons to respond. Kittle isn't likely to play, Coleman & Mostert out, Jordan Reed should be inline for a productive game but that's about it. Giants to cover.
Titans @ Vikings
I've downgraded the Vikings more than any other team so far this year, their defence looks lost and their offence looks lost without Stefon Diggs stretching the field. Dalvin Cook is the only player I trust on that whole team, and Derrick Henry will see what Aaron Jones and Jonathan Taylor have done to that defence and be wondering how many TDs he will score. I like the Titans -2.5, Henry to have a big game, and Cook to get a garbage time TD.
Washington @ Browns
Washington +7.5 feels like really good value here. The team that wins the turnover battle covers the spread around 70% of the time, and Haskins hasn't been turning the ball over. I'm not sure if they'll be able to score much, but that Washington defensive front will make it hard to Mayfield to get comfy, and he loves a turnover when he's under pressure. Expect plenty of Nick Chubb again, few turnovers for the Browns who will probably scrape a really ugly win.
9:05/9:25pm Games
Panthers @ Chargers
Don't want to waste too much time on this one. Justin Herbert looked great in his first start at very little notice. Chargers defence is still really good, Panthers offence without CMC is not. Panthers defence is atrocious, Kelley & Ekeler might get 3/4 TDs between them in this game. Chargers by double digits.
Jets @ Colts
Don't want to spend too much time on this one, the Jets are awful, have no weapons, can't see them scoring much at all. Expect plenty of Jonathan Taylor again, Indy should win comfortably. Don't like taking a team at -11.5, under is too low for me to take, don't really want any part of this one.
Cowboys @ Seahawks
This game should be an absolute banger. Overs on everything, touchdown scorer bets, both teams to score 2+ in each half take your pick. Neither team has a defence, if there's a prop somewhere for zero punts i'd almost be tempted to take it. Wilson is everyone's pick for MVP at the moment and rightly so. Cowboys are coming off a miracle win, and although I trust the Seahawks more I don't trust their defence enough to take -5, can see the Cowboys getting a backdoor touchdown late to cover. The over is at 57 and to be honest i'd take it at 60.
Lions @ Cardinals
Another game that should be an offensive showdown, especially if Golladay is back. The Lions are on a horrific losing streak dating back to last season, I don't see that streak ending in this one. Arizona won't be punting much, so all they need is a stop or two and they should be able to run away away with this one. Lions currently giving up 204 rushing yards/game, I like overs and scores for both Murray & Drake. If the Lions come out swinging (hopefully they do), this could be another cricket score.
Bucs @ Broncos
Don't have too much interest in this one, no Sutton for the Broncos and the Bucs defence has looked good. Denver is always a tough place to play in December especially for an older QB. Bucs will win but will probably make hard work of it. Expect plenty of Fournette who now seems set to get the bulk of the work for Tampa, to take the pressure off Brady. Could be quite a low scoring game if Denver stay disciplined.
1:20am Game
Packers @ Saints
I had quite a bit down on the Saints +4.5 for this game last week ahead of the week 2 games, but knowing Adams hasn't practiced all week if he can't go I might be flipping to the Saints. I like points in this one, Packers defence hasn't looked great, but neither has Drew Brees. Kamara should have a huge game, Jones will find it harder to have success than he has in recent weeks as the Saints are solid against the run. New Orleans needs this more as their division is pretty stacked, the Packers get to 10 wins they've won their division. +3 on the Packers the value has basically gone, only thing I like is Kamara to score.
Sunday's Recommended Bets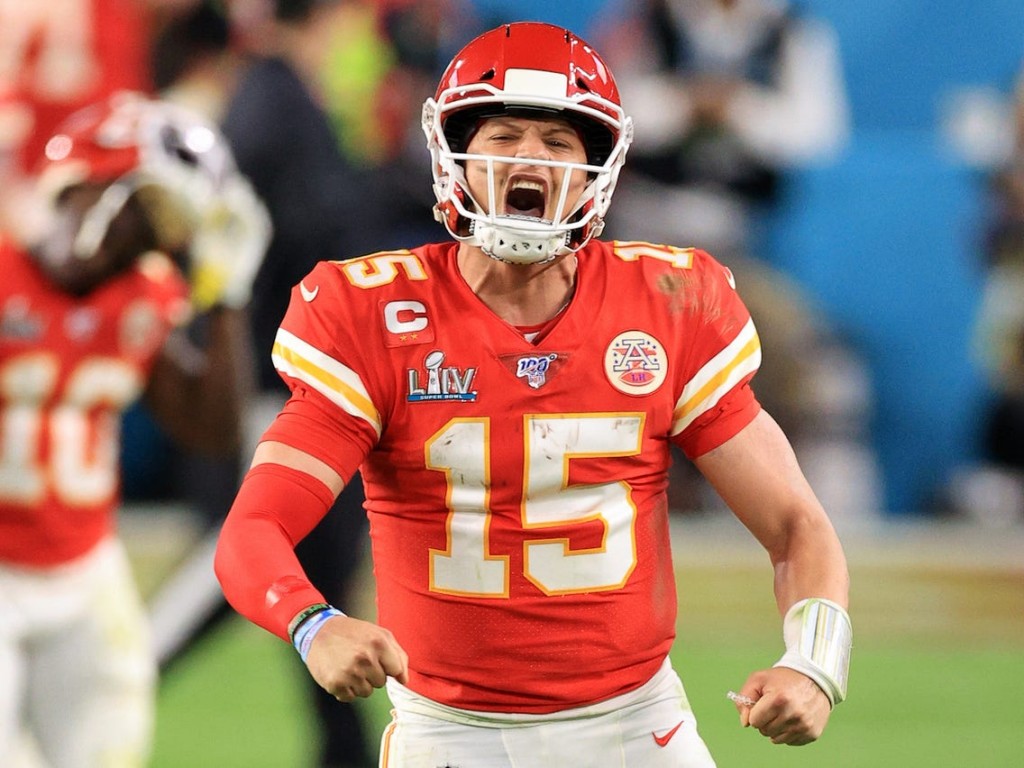 1:15am Game
Chiefs @ Ravens
This line seems WAY off. I get it the Ravens have looked more convincing, have a better defence, but -3.5 implies the Chiefs will be underdogs if this game was at home for them, which is just plain stupid. Andy Reid has clearly been putting the extra time in on this one for the last few weeks, as their offence hasn't showed anything special at all so far this year. This game could determine who gets the top seed in the AFC, so both teams will have had this one circled since the season schedule was released. If the Chiefs come out swinging this game will be incredible. If the Ravens get a lead their ground game will make a comeback tough for the Chiefs. However, how do you turn down above even money for Patrick Mahomes? Either way this has game of the year potential, genuinely can't wait for this one.
Monday's Recommended Bets