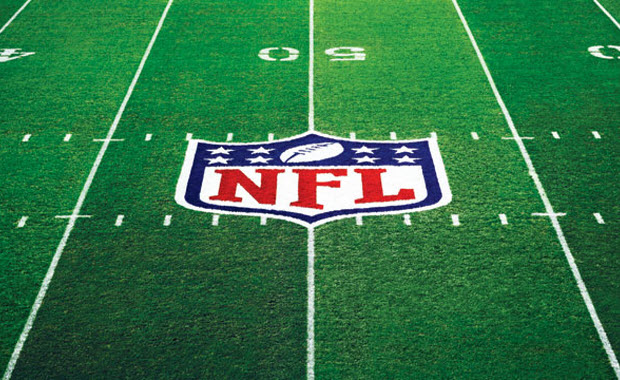 SpankTheBookies brings you a full preview for the new NFL season. Tips, predictions, best bets - whatever you call it, we've got it all right here!
---
Welcome back. The players have under gone training camps, the new boys have been drafted and pre-season games have started. I couldn't be more excited for a new season of the National Football League. In this preview I'll have a quick look back at last season, see what we have to look forward to for the upcoming season and also throw in a few tips that will hopefully make you all some profit!
Well, last season ended with the Patriots winning the Superbowl against Seattle and to say there was drama would be a massive understatement.
From #BallGate in the AFC Championship game where New England were claimed to have deflated the footballs to suit their game, to that last play in the Superbowl where Pete Carroll opted for the pass option rather than the obvious option of Marshawn Lynch running the football.
There is no doubt that New England were the stand out team last year. Brady was back in the groove linking up with the formidable Gronkowski and the ever present and clutch Edelman got them out of some serious holes when they needed him most. The running backs also created another force in form of Blount, Gray and LaFell.
The most improved team in the league were the Carolina Panthers. Having started the season 7-8 they finished 4-0 to reach the wild card game where they saw off the Cardinals before ultimately losing out to the Seahawks once again in the divisional game. The undeniable factor of their recovery was getting Newton back to full fitness, he had to over come reoccurring ankle problems and fresh rib injuries. Once fully fit he lead the offensive line in a way like no other. I'm looking forward to seeing him in action again this season.
---
Now to have a look into each team for the upcoming season, separated into divisions.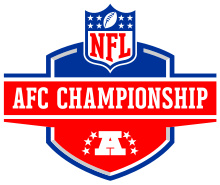 AFC East
Buffalo Bills - The Bills have a talented roster, no question. But they are lacking in the quarterback department. EJ Manuel was benched last year and his replacement Kyle Orton has since retired. They lost running back Spiller but signed Pro Bowl running back LeSean McCoy. If the offensive line can give their QB protection and supplement that with a solid running game, the Bills could be in for a decent season. One concern for me is the inconsistency they show, for example beating the Packers but losing to the Raiders. Look out for Sammy Watkins to have a big year, one of many big talents in the league.
New York Jets - The Jets went a poor 4-12 last year but they weren't that bad. They took the Superbowl winning Pats all the way in the two match ups they had which is a testament to their grittiness. Leonard Williams was a brilliant draft pick from USC and he'll offer the Jets some threat on the defensive end of things, new coach Todd Bowles did great things with the Cardinals defence last year and he will look to help Williams adapt to life in the big leagues. Revis was also a massive signing at cornerback, he is one of the most accomplished in the NFL. The Jets QB Geno Smith took a punch in the locker room and broke his jaw, meaning he's out for 6-8 weeks and veteran Ryan Fitzpatrick will have to start the season off. Although I think they'll finish bottom I can see a few improvements from last year.
New England Patriots - Last years champs have spent the entire off season answering questions about that championship game where they were alleged to have deflated footballs to suit their game. As a result Tom Brady will miss the first four games (pending investigation). Revis was a massive loss to the Patriots when he moved to the Jets and they haven't replaced him with a big signing. They have however got a couple of players in the form of Brown and Fletcher who were poor last year, but the Pats will look to turn that around. The first four games are huge for the Patriots, if the step in Garroppolo can take them to 2-2 then it wouldn't be a disaster. Then when Brady returns, Brady will return.
Miami Dolphins - The Dolphins went 8-8 last year and need to show improvement to get out of their division. Tannehill needs to lead the team after signing a new deal over the summer, something which he has struggled with. They lost Wallace to the Vikings, which on paper is a big loss but he struggled to click with his QB last season. Suh is a massive acquisition for the Fins from the Lions, the best player in his position in the league. It is going to be fascinating fight for the Fins to get 2nd place against the Bills, and I reckon they might just do it.
Predictions:
1. New England Patriots
2. Miami Dolphins
3. Buffalo Bills
4. New York Jets
---
AFC South
Houston Texans - The Texans had a solid season last year going 9-7. However I'm not going to lie, I'm struggling to back the Texans this year. Bill O'Brien the head coach did great work in his first season but I don't think they have the tools to improve a great deal on last season. Of course they have JJ Watt who has the ability to play on both sides of the 'fence' but he can't do it all on his own. They have quarter back options in the form of Hoyer and Mallett but I don't think either has the capability to propel them into the playoffs. They'll have the same sort of season as last year but in the end will come up short.
Jackonsville Jaguars - I was impressed with the way the Jags finished last year. Although they weren't necessarily winning games, they were showing a certain amount of freedom that I enjoyed watching. They have made some brilliant draft choices/signings in the off season including Julius Thomas from the Broncos and Jared Odrick, the defensive end from Miami. The new offensive co-ordinator Greg Olsen will be licking his lips being able to work with Thomas, T.J Yeldon and Allen Robinson. Although they are still working on the franchise, I think we can see the Jags win a few more games this year and maybe push for a season record of 6-10.
Tennessee Titans - I'm not sure there's a load to say about the Titans. The biggest thing Tennessee did over the summer was to draft Marcus Mariota. Mariota, I do believe has the perfect temperament to flourish in the NFL, but the line up around him is weak and things aren't going to be pretty. A lot will rely on Delaine Walker getting them out of sticky situations but the Titans will be in for another poor season.  People will be eager to see how Mariota evolves but that could be the only highlight of a season where the Titans will most likely struggle.
Indianapolis Colts - The Colts had a great season last year before eventually going down to the Pats in the AFC game. However, I do believe the Colts could reach the big finale this time around. They have a quarterback in the form of Andrew Luck who in my opinion has the best arm in the league. They got rid of Trent Richardson which is a blessing, but the loss of Bradshaw could hurt a bit. In their places they acquired Frank Gore, Andre Johnson and Phillip Dorsett. Add these guys to a heavily stacked roster and the Colts have some serious firepower to work with. They do need to tighten up on the defensive end though, if doing this it could be a very exciting season for those Colts fans. If they can give Mr Luck some protection - all hell will break loose.
Predictions:
1. Indianapolis Colts
2. Houston Texans
3. Jacksonville Jaguars
4. Tennessee Titans
---
AFC West
San Diego Chargers - The Chargers finished up 9-7 last year coming 3rd in the AFC West. They had much speculation over the future of their quarterback Phillip Rivers in the off season but in the end they held on to their main man. They had a fairly quiet off season but managed to secure both Melvin Gordon who is a big prospect at running back from Wisconsin and also Denzel Perryman, a linebacker from Miami. The Chargers have a way of getting things done without a start studded and glittering line up but they'll need Gordon to help Rivers out massively to have any chance of progression.
Kansas City Chiefs - The Chiefs finished last year with the same record of 9-7 as the Chargers. Their season was plighted with injuries however and they'll look to be challenging the AFC West with a healthy roster this time around. Alex Smith has turned into a decent QB and with another season under his belt he can only improve. With the services of Jeremy Maclin at wide receiver coupled with the players of last year, they have a quick and dangerous line up. It is very important that Jaamal Charles stays fit though, the chiefs will need him to stay clear of injury to challenge for the division.
Oakland Raiders - The Raiders finished bottom of this AFC West last year and will need to improve massively to avoid a repeat of that happening again. Amari Cooper from Alabama was a brilliant draft pick and Derek Carr will relish being able to link up with the speedster. They have got a defensive coordinator in Ken Newton Jr who was linebacker coach for the Seahawks for five seasons, which can only be beneficial.  Khalil Mack is touted as being one of the top defensive ends of the year, the defence will have to revolve around him. Much like the Jags, the Raiders are still a young team and it will take time to work together, the Raider Nation needs to stay patient and maybe they might spring an upset or two this year.
Denver Broncos - 39 year old Peyton Manning is having another crack at winning the Superbowl. Manning was extremely poor at the latter end of last year but comes into this campaign much healthier, whether he can keep his fitness for the entire season is another question. All-pro left tackle Ryan Clady will miss the entire season and he was a huge part of the offensive line. Julius Thomas will also be missed and a huge weight will be placed on Demaryius Thomas, Emmanuel Sanders and running back C.J Anderson who made 648 yards in his last 6 games. Von Miller, DeMarcus Ware and new boy Shane Ray from Missouri will be pivotal on the defensive end of things. With a few new faces in the coaching room the Broncos should improve but they will probably come short of the main prize.
Predictions:
1. Denver Broncos
2. Kansas City Chiefs
3. San Diego Chargers
4. Oakland Raiders
---
AFC North
Cleveland Browns - The Browns finished last season 0-5  and ended with a season record of 7-9. They lost Brian Hoyer in the off season and picked up Josh McCown to duke it out with Johnny Manziel for a starting berth, the former should take the mantle but he's really nothing to shout about. That is the reason why the Browns will struggle once again, neither QB has the credentials to push the Browns in the right direction. They 'lost' Josh Gordon, I put lost in inverted commas as he was banned for a whole chunk of last season for substance abuse but when he played he looked great. They have strengthened the offence with two wide receivers in Bowe and Hartline but they will have to go some to hold the attack together. Their defence is reasonable backed up with the inclusion of Shelton, Erving and Orchard but the Browns will struggle to make any impact on the division at all.
Cincinnati Bengals - The Bengals have a wealth of talent and furthered that with an eye for the future with their draft choices. Ogebuehi and Fishers are two offensive tackles that they picked up in the draft who could come into their own in the next couple of seasons. Dalton looks great when the pressure is off but the proof is in the pudding as they say, he is 0-4 in playoff games. Although I think the Bengals will have a good season I'm not willing to back them to go any further with Daltons record. They lost a loyal player in Jermaine Gresham who was a target they would often look to in the red zone, Tyler Eifert is a young talented player who will try and fill that gap. A.J Green will be as influential as ever but they have struggled in the air when he has as they didn't have many other options. The signing of Denarius Moore from Oakland should help things along. Another player who will be massive for the Bengals will be Jeremy Hill, he finished 8th in the league for rushing for an average of 5.1 yards per carry. Consistency will have to be the key for Cincinnati.
Baltimore Raves - Baltimore finished 3rd last year in the AFC North and only went down to the Pats in the divisional game after pushing them all the way. They have a QB in the roster in Joe Flacco who comes to life in big pressure games, he's seen it all before. They lost Haloti Ngata to the Lions which is strange but maybe it's for the best for the Ravens as he was suspended at the end of last year for performance enhancing drugs, maybe it was a sign he's on the decline. Acquiring the services of Kyle Arrington at corner back will bolster an already solid Ravens defence. Steve Smith will be playing his last year in football and will look to go out on a high, the man is full of grit and I'm sure will be at the fore front of things this year. The Ravens have a way of proving people wrong and it wouldn't surprise me if they got home field advantage in the playoffs and made a run.
Pittsburgh Steelers - The Steelers topped the AFC North last year but ended up losing to the Ravens (3rd in division) at home, they haven't won a post season game since 2010 and it hasn't gone un-noticed. The Steelers are brilliant with the football in hand, with 'Big' Ben Roethlisberger pulling the strings for Le'Veon Bell and Antonio Brown. Unfortunately for their fans they have been woeful without the ball in hand, giving up the sixth most passing yards per game in the league last year. The loss of Troy Polamalu is huge, not only emotionally but also for being the player he was. Add that to losing Dickie LeBeau, the defensive co-ordinator to Tennessee the Steelers have some big adjustments to make. I don't think they have what it takes to make a dart for a playoff victory!
Predictions:
1. Baltimore Ravens
2. Cincinnati Bengals
3. Pittsburgh Steelers
4. Cleveland Browns
---

NFC East
Dallas Cowboys - The Cowboys had a great regular season last year going 12-4, topping the divison and winning a playoff game. They'll look to be going even further this year but it won't be easy in a tricky division. Romo leading the line at QB will be relying on Dez Bryant and Jason Witten making big time plays, and with those two you can pretty much count on it. The signing of Greg Hardy the hard man pass rusher can only reap them rewards, he'll be suspended at the start of the season but once he comes back he'll make a big difference. The one problem for the Cowboys is that they lack a star running back. Darren McFadden has the ability to make it happen but his injury history isn't great and they won't be going anywhere if he has any problems. Joseph Randle does have talent but it may be a case of too much too soon. A well rounded team in general may just struggle now they've lost DeMarco Murray to division rivals, the Eagles.
New York Giants - The Giants need to win this season, plain and simple. Their record has more losses than wins being added each year. They have a head coach who is turning 69 and the pressure is on. Ererck Fowlers was a good draft pick from Miami and at offensive tackle he'll enable the line to move around and become more in sync. Running back Shane Vereen is a much needed face to the roster, he has power and will look to offer the Giants a ground game. They have also strengthened on the defence side of things, bringing in J.T Thomas and Kenrick Ellis who will look to help stop the opposition running game. The Giants finished 30th last year in stopping that part of the opposition. I can't talk about the Giants without talking about Odell Beckham Jr. Known for his freakish highlight reel one handed catches, he was the fourth ever rookie to secure over 1300 yards and you've got to remember he missed the first four games. I personally can't wait to see him again. It's questionable but, If Beckham Jnr and Cruz can both stay healthy, the Giants fans will be licking their lips in anticipation.
Philadelphia Eagles - The Eagles have given all the power to Chip Kelly this year. He's either going to be a legend for re-arranging the roster to the sort of players he wants to wear the Philly green or, it's all going to fall apart around him. An awful lot depends on QB Sam Bradford. If this fella can stay healthy then he has the talent to take the Eagles all the way. As mentioned earlier, getting DeMarco Murray from the Cowboys is great work, under Chip Kelly's style of play I think we'll see an incredible season from Murray. The last four games in the regular season will be key for the Eagles and I can see them winning all four. I think they'll make a run towards the Superbowl but ultimately come up short. Eagles fans can expect a fantastic season.
Washington Redskins - The Redskins went 4-12 last season, winning just one of their last eight games. I'm not going to spend a great deal of time here. The Redskins will finish bottom of the divison with a woeful record and we'll most likely see RGIII injured at some point. There's a whole host of changes in both the coaches and players and I don't think it will come to fruition this year. That'll do on the Redskins!
Predictions:
1. Philadelphia Eagles
2. Dallas Cowboys
3. New York Giants
4. Washington Redskins
---
NFC South
Atlanta Falcons - The Falcons went 6-10 last year and were painfully bad in defence. They have not hidden away from the fact that their poor showing last year was down to a bad D and have appointed new head coach Dan Quinn, the ex Seahawks defensive co-ordinator and drafted Vic Beasley Jr. Vic will be the cornerstone of the Falcons defence who only mustered 22 sacks last year, the worst in the NFC. Atlanta start with four NFC East opponents and have a chance to make a quick start but I think it will be too much to ask for them to finish at the top of the division.
Tampa Bay Buccaneers - The Bucs finished with the worst record last year, 2-14. They took the step to draft Jameis Winston as a new franchise quarterback from Alabama and a new offensive co-ordinator in Dirk Koetter, who has a wealth of experience in the game. Tampa went last year without an offensive co-ordinator when Jeff Telford was absent due to medical issues. That had a massive impact on the season. If Winston can show maturity then Bucs could be an exciting team to watch this year. Although they'll finish bottom of the division, I can see them making a slight improvement on last year and maybe win four or five games.
New Orleans Saints - The Saints just missed out on the playoffs last year due to a great finish from Carolina. The biggest loss the Saints will suffer this year is that of tight end, Jimmy Graham. They have gone about recruiting left, right and centre to bring in new faces and are somewhat a mystery team in terms of what they can achieve this year. Although I'm unsure that Brees has the play makers he needs in the passing department, he has a solid ground team who can make up somewhat for that. In the backfield they have Ingram, C.J Spiller and Robinson, the Saints were ranked ninth in the NFL in average yards per carry last year. The offensive line needs to give Brees more protection and have acquired veteran Max Unger to help the situation at center. A certain amount of guesswork is needed to predict how the Saints will end up this year.
Carolina Panthers - The Panthers finished like a steam train last year due to a fit Cam Newton returning before losing out to Seattle in the divisional playoff game. Carolina had a poor draft class, the pick being Shaq Thompson from Washington but not the sort of calibre player that a team like Carolina should be aiming for. The Panthers will be focused once again on the strength of their defence.  Linebacker Luke Kuechly and Thomas Davis will be instrumental in shutting big time plays down and implementing their will on offences. Running back Jonathan Stewart will be at the forefront of carrying the football now that DeAngelo Williams has been released to the Steelers. Meanwhile in the air Newton will target the reliable Greg Olsen and not so reliant but flamboyant Kelvin Benjamin. They need to improve offensively no doubt but a fully fit Cam Newton for the whole season will make a heap of difference.
Predictions:
1. Carolina Panthers
2. New Orleans Saints
3. Atlanta Falcons
4. Tampa Bay Bucs
---
NFC West
Arizona Cardinals - Arizona finished 2nd in the NFC West last year going on to lose their first playoff game against Carolina. The Cardinals did a good job of securing talented players in the 2015 draft. D.J Humphries from Florida and running back David Johnson from Northern Iowa will look to help out quarter back Carson Palmer in their respective positions. The Cardinals are up against it this year, Palmer is injury prone, Larry Fitzgerald is getting on at 32 and they lost their defensive co-ordinator to the Jets who did great things with the blitz. Andre Ellington is a quality running back but his size means he isn't built to carry the ball all game, he'll need a hand from draft pick Johnson to keep momentum going throughout the games. On the defensive end of things Arizona lost a heap of players and didn't get much in return, add that to the loss of Bowles they could be in for a struggle this year, I dread to think what happens to their season in Palmer goes down early on.
St Louis Rams - The Rams struggled to build any momentum last year and finished bottom of the NFC West. The Rams traded Bradford to the Eagles and got Nick Foles in return in what is a massive change in offensive personnel not only on the field but off it, as they also bought in Frank Cignetti as offensive co-ordinator. Todd Gurley has been given the green light to go after coming back from surgery and if he can implement his talent then the Rams have solid running options alongside Tre Mason, their leading rusher rookie of last year. They also have solid passing options in Austin, Britt and Quick. It all depends if a majorly inexperienced offensive line can deal with the pressure that will be on them. The Rams have kept hold of their valuable assets in defence. Last years Defensive Rookie of the Year Aaron Donald has a great line around him and if the offence can offer some points then the defence will do a job in holding opposition to low scores. Another team with lots of 'ifs and buts' about them but they definitely have the tools to improve from last year.
San Francisco 49ers - How the 49ers have fallen. Since they reached the Superbowl in 2013, then losing the NFC Championship game the season after. They went on to finish 3rd in the NFC West last year with a record of 8-8. They have parted ways with head coach Jim Harbaugh and replaced him with Jim Tomsula, their longtime defensive end coach. They also lost defensive co-ordinator Vic Fangio to the Bears and offensive coach Greg Roman to the Bills. The 49ers lost all time leading rusher Frank Gore to the Colts and have tried to replace him with Reggie Bush and Carlos Hyde who played solidly last year in his rookie season. They lost receiver Michael Crabtree but added Torrey Smith who will link up with Boldin. Vernon Davis needs to recover his form of a few years ago as he was very disappointing last year. San Fran have lost a load of key and long standing defensive players also, including Pro Bowl defensive end Justin Smith who was with the 49ers for 14 years. I am struggling to see the 49ers get anything much going this year and will be some effort to finish not bottom of the NFC West.
Seattle Seahawks - The Seahawks are currently the favourites to get their hands back on the Superbowl after going desperately close to retaining last year. The Seahawks haven't made massive changes over the off season, bar gaining the services of Jimmy Graham from the Saints who will offer another dynamic in attack and Pro Bowl center Max Unger. The Seahawks no question have the most well rounded roster in the league, they have options in every department. They have a head coach in Pete Carroll who has seen it all before, a stadium which is damn near impossible to win at, a quarter back in Wilson who is frothing for revenge, Sherman prowling at corner. It's hard to say a bad word about Seattle's talent. Lynch has turned in four regular season consecutive yards of 1,200 rushing. If he can keep that going and Wilson can forget last year then it's hard to back against the Seahawks.
Predictions:
1. Seattle Seahawks
2. St Louis Rams
3. Arizona Cardinals
4. San Fransisco 49ers
---
NFC North
Chicago Bears - The Bears finished 5-11 last year after a highly disappointing campaign. They have appointed John Fox as their new head coach from the Broncos who will be looking forward to rebuilding the Bears with no major expectations over his head. Fox will be linking up with Adam Gase once again to run his offence. Jay Cutler has been the definition of inconsistent over his career in the NFL and Gase will try his best to iron those inconsistencies out. Matt Forte will be the Bears recognised running back but will have to up his game after being very poor last year. They drafted Kevin White, a wide receiver in a deal which sent Brendon Marshall to the Jets. They also got hold of Eddie Royal a wide receiver who played his best when linking up with Cutler at the Broncos but that was a long time ago. However, Alshon Jeffery will be the man they are looking for to fill the hole which Marshall has left. Robbie Gould who is the seventh most accurate kicker in the leagues history will have to bounce back from his worst year in the ten he's been playing in the NFL. The Bears will have a struggle on their hands even with Fox and Gase at the realm and look destined to finish bottom of the NFC North.
Minnesota Vikings - The Vikings are coming off the back of a poor year in the league but this time  look more energised with quarterback Teddy Bridgewater and Adrian Peterson returning. Mike Zimmer was able to boost the defence with the draft picks of Trae Waynes and Eric Kendricks who are both athletic and instinctive. They got Mike Wallace from Miami who is either going to play like he did in Pittsburgh or fold like he did in Miami. The offence is no doubt counting on Bridgwater who posted the third best competition rate by a rookie in the league and Peterson coming back from a torrid year off the field. The Vikings are no question making movements towards being a threat in the NFC North but up against Green Bay and Detroit they might just be found wanting once again.
Green Bay Packers - The Packers completely butchered their NFC Championship game last year against the Seahawks in extraordinary circumstances. It'll be a challenge for them to forget about that. Aaron Rodgers played the back end of the season with a torn left calf and with him back to full fitness he could be in for a huge year. The duo of Cobb and Lacy will be paramount for the Packers, after Nelson suffered a torn ACL which massively dents the Packers Superbowl hopes. In protecting Rodgers they probably have the second best offensive line to the Cowboys. Green Bay struggled to hold the run until Clay Matthews was moved inside and having drafted Jake Ryan from Michigan and a promising Carl Bradford, Matthews will be able to manoeuvre to wherever he wishes. Coach McCarthy has decided to focus his attention on defence and special teams, if he can work out the problems of last year then the Packers have the ability to go all the way to grand finale, as long as if Rodgers stays fit of course.
Detroit Lions - The Lions finished last season controversially when they lost to the Cowboys. The defence was the anchor point of the Lions team last year, even though everyone expected the offence to be making the headlines for their receiving options but it was without the ball when they made their best plays. However this time around they'll have to do it without center Suh who I spoke about earlier. The Lions are hugely talented in passing the ball, with Calvin 'Megatron' Johnson, Golden Tate and Eric Ebron among the ranks. The offensive line allowed 45 sacks last year and that can't happen again. Detroit's first round pick was Laken Tomlinson from Duke and he will look to help on that front. The Lions replaced Suh with Ngata from Baltimore but he commands no where near the presence of Suh. We'll find out how the Lions are going to perform early on in the season as they have a very difficult start.
Predictions:
1. Green Bay Packers.
2. Detroit Lions
3. Minnesota Vikings
4. Chicago Bears
---
Conclusion
It's always a majorly difficult task trying to predict what will happen throughout the NFL season in August. There are always upsets and surprises, things happen that you didn't think possible at the start of the year. I cannot be more excited for it though, that's the fun of the National Football League. There have been some major changes in the off season, both on the field and off it. What I can promise you is that throughout the season I will do my utmost best to provide some decent write ups and hopefully make us all some money. Just a word of warning, the first few weeks of the season it's always best to take it steady, pre-season is an indication of what may happen in the first few weeks but it's certainly not a given that teams continue in the same form. Below are a few options that I think represent value for the forthcoming season. Lets play football!
---
Superbowl XIX
Philadelphia Eagles - 22/1 E/W
(Click any of the bets to take you straight to Bet365)
---
Divisional 
NFC South winner - Carolina Panthers 5/2 WIN
AFC North winner - Baltimore Ravens 13/8 WIN
Green Bay (NFC North), Seattle Seahawks (NFC West), Indianapolis Colts (AFC South), New England Patriots (AFC East) - 4 FOLD ACCA 2.65/1 WIN 
(Click any of the bets to take you straight to Bet365)
---
Specials
Rushing Yards - Adrian Peterson 4/1 WIN
Receiving Yards - Odell Beckham Jr 7/1 WIN
(Click any of the bets to take you straight to Bet365)
---