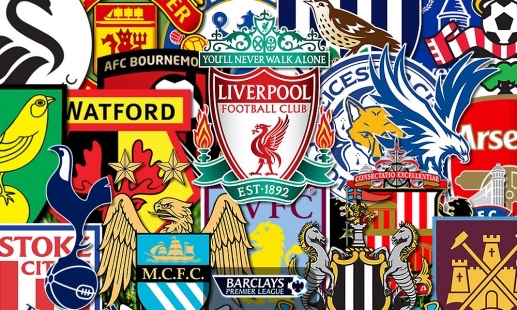 2015/2016 Premier League preview - A detailed write up of every Premier League side in the 2015/2016 season. Tips, best bets and where each side will finish.

Credit to @Jayen31 for this preview. 
Saturdays haven't been the same without Jeff Stelling and his team, a Saturday not worth waking up for in my opinion. Soon the country will spend most weekends on the edge of their seats in anticipation to see how well their accumulators are doing, soon we will be gripped by the excitement, passion and all rounded entertainment that the Premier League offers.
Not long left now until the new season commences so here is my team by team preview with my opinions, best bets, tips and predicted finishing positions. My preview will be unbiased however I should inform, like the infamous batman super-villain "Two-Face" I've split views on the Premier League. One side I'm burnt from the expensive match day tickets, lack of British talent and darn right disrespect by many Premier League clubs, on the other side im still that fresh faced young man who's in awe of the talent we have, entertainment it offers and the unrivalled fierce competition our league has.
---
Arsenal
Goals are something that has never been shy at this club. Despite claims that Giroud isn't the striker the gunners need to win the league, service from creative midfielders is something the gunners have in abundance. Goals can come from a wide range of players but the concern is at the other end. The signing of Petr Cech is shrewd and he is sure to help organise those players in front of him but Arsenal will need to cut out the individual errors and lose the naivety which sometimes sees them literally throw away points. The win against Man City last season clearly shows they're prepared to dig deep when it matters and a few more mature performances can help. If Arsenal organise themselves defensively, if Sanchez continues his superb club form and other dig in then Chelsea will be looking over their shoulders.
Predicted Finish: 2nd
---
Aston Villa
Avoiding relegation with a run of good form under Sherwood combined with a trip to Wembley was the start that Tim wanted. Additions like Micah Richards, Jordan Ayew and Idrissa Gueye to beef up this squad seem like good bits of business. However, they failed to keep their two most influential players in Benteke and Delph and they could pay the price with another season fighting to avoid the drop. Under Tim Villa were heavily reliant on the two, without them they lose midfield dominance and goals. There is no doubt that they still have quality in the squad though and Grealish, Ayew and Veretout should be more than enough to keep them up. They've also added Rudy Gestede from Blackburn and all eyes will be on him to see if he can fill the boots of Christian Benteke.
Predicted Finish: 14th 
---
Bournemouth
The fairy tale has been written, anything Eddie Howe accomplishes the rest of his managing career will not taste as sweet as what he has done with Bournemouth. Distinctive, attacking, fast free flowing football provided promotion to the big time but can they continue to play their football and survive? Swansea did, so why cant Bournemouth is my response. However, it will take a monumental effort from the squad. Matt Richie holds the creative key, Wilson holds the goals, Distin holds the experience and if it comes together they can survive. I think their squad looks a little thin, injuries are going to occur and I think they need another striker. The one thing they have going for them is that they have a unique togetherness which gives them narrow advantage against the other three promoted sides. Bournemouth fans - shout as loud as you can, enjoy this ride. Remember that anything can happen, this is why the country admires you very much!
Predicted Finish: 17th 
---
Chelsea
Champions, tactically disciplined, decisive; three words describing this club. They eased to the title, rarely breaking a sweat, long term injuries were few which definitely helped them too. Great team chemistry, from the Courtois right through to Costa they wanted it more. No big name money transfers in this window so far, but some experts hold the view that why fix something that's not broken? The challenge should be much tougher this season. The players hunger is the only unanswered question in tangent with complacency, balancing their potential ruthless chase of the Champions League could be the other question mark. Nonetheless, Mourinho has a complete side which will defend their title in a titan style fashion, after all Mourinho rarely goes down without a fight. They should win the title but I'm convinced they face much sterner examination from teams hoping to wrestle it off them.
Predicted Finish: 1st 
---
Crystal Palace
The Premier Leagues noisiest fans? They have stability which eases minds of those at Palace that they could be in a relegation scrap. Yohan Cabaye could play the role of midfield maestro, Scott Dann the defensive gladiator, the only thing missing is a clinical consistent striker. If they solve that dilemma, Palace could strive towards a top half finish. Pardew still has a lot of work to do with this side but hes at a club where he has the fans, staff and entire club behind him providing the extra push he could do with. Not the most attractive to watch nevertheless definite potential in this squad to upset a few Saturday afternoon accumulators.
Predicted Finish: 11th 
---
Everton 
It's likely that Everton will have another hit or miss season for me. That fact that they have no Europa League distraction is a bonus and provides the players with one task; finish as high up as they can. They have proved that they can do it in the past so whats stopping them this season? Lukaku is the key, if he can find the goals ahead of Euro 2016 then they might sneak into a European spot. The signing of Gerard Deulofeu could prove effective in them pushing forward, they have options in midfield but not too many at the back. Up front is the same problem and i think this restricts them from fighting with Liverpool and Spurs. Martinez will be hoping for a top half spot at the very minimum and then hopefully push for a European spot. Everton could be a team to add to your BTTS and win bets.
Predicted Finish: 6th
---
Leicester 
Unexpectedly they survived the drop and then we all assumed Pearsons job was safe. That wasn't the case as he was eventually sacked, perhaps due to Leicester wanting to prepare stability in Premier League by handing the job to an experienced manager in Ranieri. He is inheriting a squad that has the mentality to survive so you'd think he would fancy his chances and although there isn't much star quality in the side, there is an opportunity within the squad to stand up and make yourself known this season. They will be fighting it out in the bottom half, I'm sure of that but how far down? I think fans will be hoping for a slight improvement on last season and just hoping that they can finish above all 3 sides that were promoted.
Predicted Finish: 16th 
---
Liverpool
Poor Liverpool, they started last season with a bad hangover from losing the title at home to arch rivals Chelsea combined with the departure of Suarez. Now hungover from a poor season along with the departure of the man who stood above Anfield: Steven Gerrard. With the legend gone it should be time for someone else in that dressing room to stand up and be counted. The problem is, I can't see anyone replicating what Gerrard could do in his peak. The quest for Top 4 is top priority for Rodgers, now in his 4th season his squad needs to start delivering consistently. They've purchased a mixture of players in the window; creative excitement in Firminho, experience in Milner and goals in Benteke but the worry for Liverpool fans is that they can't defend. Assembling a consistent, more organised, tougher defence will be crucial if they want top 4. There is massive pressure on Brendan Rodgers this season as Liverpool fans will become extremely impatient if they don't start well. I see them missing out on a top 4 finish. Expect Liverpool to be another side that are very popular on the BTTS and win coupon.
Predicted Finish: 5th 
---
Man City
Man City have certainly beefed up the squad with Sterling and Delph arriving and few can argue that they quality in every department. They have a captain who fights to the end, a midfield powerhouse who has no limits, an elegant classy playmaker who can slice a defence open with a blind fold and a flamboyant striker who scores barrel loads of goals. Why doesn't this team win more trophies? They need to find a tactical balance as many teams can exploit them, particularly in Europe. The 4-4-2 formation leaves the defence exposed at times and when you have players who don't track back you can see why they conceded the most goals in the top 4 last season. Yes this team will be ruthless going forward, the concern is they haven't found the right balance. We all know they can compete with Chelsea but consistency is something that goes astray at crucial times. If they find the right balance then they could be a hit with win to nil but we'll see how it goes the first few games of the season. If Aguero can stay clear of injuries then expect him to hit 20-25 goals but if he is ruled out for a long period they might struggle. Pellegrini is another manager under pressure. Fans want the lot. They want the Premier League title as well as a Champions League run but if he fails to deliver either then time could be running out.
Predicted Finish: 3rd
---
Man Utd
Spending north of £225 million in two years isn't bad when you've brought in some quality to overhaul the deadwood this club had. They have strength in depth in midfield with the signings of Schweinsteiger and Schneiderlin, further options at the back with Darmian but only one option upfront in Rooney. I'm expecting a 4-3-3 with the exciting Depay on the left or right. They may go out and sign another forward, if they do then I wouldn't be surprised if it's Cavani. But who drops out? Are players happy warming the bench? And the last thing you want is disharmony in the squad. LVG will set his side up in way where they will become tough to beat home and away but in my opinion he tinkered far too often last season and he needs to find tactical consistency. The big question is, does he know what his best team is? It's quite simple, Man Utd must finish in the top 4 this season, anything else would be a disaster. Have they got enough to mount a serious title challenge? I'm not convinced but they do have a top class manager that has won trophies wherever he has been so you wouldn't put it past them. It's going to be interesting watching Man Utd this season, thats for sure.
Predicted Finish: 4th 
---
Newcastle
This could go either way. With McClaren in charge, he knows a cup run can be the catalyst to a good season (see Middlesbrough), but he also knows how fans react here to underachievement. Positive signings of intent with Wijnaldum and Mitrovic who will need to make an instant impact, gives his squad a real threat going forward but that defence still isn't good enough. They possess talented midfielders in Sissoko and Colback but it will take a massive effort for them to finish top half. I think they have enough to avoid relegation. Mitrovic is a classy forward who will score goals if provided with chances but they will be far from comfortable. If injuries occur to key players then they might see themselves in amongst a relegation battle but if they are lucky and can keep a consistent team then they should be nearer the middle of the table than the bottom.
Predicted Fnish: 12th 
---
Norwich 
Fans will be full of optimism, the majority of the side is in place from Hughtons era in 12/13 although they have added a few transfers that can make a difference in Mulumbu, Brady and Dorrans. They have options in midfield but lack any real creative spark unless Redmond proves otherwise. They have a talented young manager in Alex Neil but they have no real Premier League goal scoring threat. There is no doubt that the young Scotsman will try his hardest but I think they will fall well short and it will be a great learning experience for the manager who has a great career ahead of him. We here about dramatic tales of survival every year I cant see this being one. If Alex Neil does pull it off and somehow manages to keep Norwich safe then he will right up there for contender of manager of the year. They have a thin squad so they need some luck with injuries and could possibly do with bringing in another forward with real Premier League experience. Norwich will struggle there is no doubt about that.
Predicted Finish: 20th
---
Southampton
With Clyne and Schneiderlin departed, the Saints have the same problem just a different season. Many had them down for relagation last year until Koeman assemebled a strong tactical side proving all the doubters wrong. For the two key departures this summer they've replaced them in Cedric Soares and Jordy Clasie. However talented they are, can they adapt quick enough to the English game? Koeman will make his side a tough team to beat again and you wouldn't be surprised if they were one of the best sides defensively for a second year running. Pushing for Europe might be a step too far though as they have a thin squad who have to balance Premier League with Europa League. We all like the saints and few begrudge them doing well, but they'll do well to better last years finish. I'm sure they will be happy with a top half finish upsetting a few big boys along the way.
Predicted Finish: 9th
---
Stoke
Its not what it was before when they were direct, its changed and they've worked on passages of play in moving the ball forward with intent. They've got different players now too. Affeley will be looking at this as a second chance to prove that he is a five star player that we all bought in Football Manager 2007. With the quality they have they will be bidding to upset a few big boys and stay in the top half fighting it out with Swansea and Southampton. Van Ginkel is a player that I'm looking forward to watching and Glen Johnson is an arrival that has plenty to prove. Stoke will be a top half side once more.
Predicted Finish: 8th
---
Sunderland
I like Dick Advocaat, Defoe and Rodwell but I think Sunderlands time in the league is up. Year after year they've been in the scrap and this season will be no different but unfortunately their luck will run out. The players I've already mentioned are decent but the rest of the squad is way below the standard required for the Premier League. They have signed Jeremain Lens from Kiev but his goalscoring record is nothing to write home about. If they are to survive then they need to pick points up from those around them. In my opinion they still need another striker and defender to help them stay up. Advocaat will have something to say about my opinion though, he is dutch manager with tactical nous and that could prove essential. The problem occurs when there's a run of bad form with Sunderland, mentally the players will need to be tougher than last season. Expect this team to be nuisance with betting as I have a naughty feeling they will be inconsistent, finding the right market to back this team will be a challenge but there's no doubt they are in for a tough season.
Predicted Finish:19th 
---
Swansea
I've lived in sunny Wales, they have passionate fans, they love their football and Swansea is a stable Premier League club. I worry though, there is a growing expectation to deliver when it comes to climbing higher up the table. They've played some good, attractive football over the past few seasons and where they finish is a tough one. They have a young manager eager to learn with players eager to prove their worth and they should be a mid table side once again. With players like Sigurdsson, Williams and Shelvey that should be the minimum expectation and anything less will be a poor season. Big question marks hang over Gomes and his abilty to now deliver as the main striker but they've added Andre Ayew and Eder to share the workload. They will be no where near the relegation battle and 10th place seems a reasonable shout for where they will finish.
Predicted Finish: 10th 
---
Tottenham
I look at Spurs and think of Kane as the king, Eriksen as the prince and Lloris the gaurd, the rest for me are peasants who are happy with the level they're at. If this club want to take part in the race for fourth the rest need to step up, im talking about Chadli, Rose, Townsend and handful of others who just don't seem to want it as much the first three mentioned. Pochettino is a good manager, he will be up for motivating those peasants. He's purchased a solid, consistent defender in Alderweirld who should join Vertongen at the back which will provide further solidarity at the back. The midfield does contain talent but this team needs to work around Kane as he holds the key to help them climb the table. I've worked at White Hart Lane, those fans love their club, for those peasants its time for them to deliver else this club will forever remain a certainty to finish in the Europa League.
Predicted Finish: 7th 
---
Watford
Having gone to the ground and see them play at home to Cardiff last season I suggested they'd struggle with promotion, how I was proven wrong. It took them three or four managerial changes but then hey! They got there! I just can't see them staying up. For me they have made too many changes in such a short space of time. Watford fans who know their club will be full of optimism however I don't believe they possess the team chemistry required. I'm still split with opinions though, they have signed some experienced players who have done a good job on foreign soil, signing them and expecting them to do it here where the standards have been set so high could be a different story. Can Troy Deeney do it in the Premier League? It's going to be interesting! Tactically they will be strongest out of the promoted three as they have Flores whos built that in his CV. If he can get it right then Vicarage Road will be a nightmare  for a few away sides but on their travels could be where it goes wrong.
Predicted Finish: 18th 
---
West Brom
Previewing West Brom for me is a waste of time, unfortunately nothing excites me about them. Under Pulis they will be defensively solid as he is with most of his clubs, going forward they have a gem in Berahino but I just don't like the attacking players that he has around him. Avoiding relagtion should be no problem for this manager and squad. Expect them to be physically up for the fight when it comes to the big boys, if we know one thing Pulis loves upsetting them; 3-3 at home to Liverpool at Crystal Palace the highlight. I cant see this team climbing too high, as I've mentioned before avoiding relagtion should be accomplished, finishing between 10th and 16th is their area, causing a nuisance to any side that they play.
Predicted Finish: 15th 
---
West Ham
The Big sam era is over, let the Bilic reign commence. The hammers have always been a tough club, This is Bilic's first season in the top flight and it could be a blockbuster because he seems a fiery character. The squad looks capable for a top half finish with talented individuals such as Valencia, Sakho and Creswell but a top half finish may be a bit tougher than expected. No doubt they will avoid relagation and if more than a handful of players can step up, they can cause mayhem. A new challenge awaits these players now, balancing Europa League and Premier League is another concern when it comes to picking up form in the league. The Europa League is sometimes labelled as a nuisance and I think Bilic could do without it in his first season in charge.
Predicted Finish: 13th
---
My favourite bets:
Arsenal, Highest Scoring Team @ 4/1
First Manager To Get Sent Off, Slaven Bilic @ 9/1
Norwich, Lowest Scoring Team @ 11/2
Young PFA Player Of The Year, M Depay @ 8/1
Most Assists, D Silva @ 9/1
Team Unbeaten At Home Whole Season, Chelsea @ 5/1
---
Sign up to Bet365 by clicking the banner at the bottom of this page for a 100% bonus.
Sign up and deposit anything between £10 and £200 and you will get the same amount totally free!